This contest has now closed. Thanks for entering!
You plonk yourself down on the sofa once the kids are (finally) in bed after a long day of momming—bra well and truly off, your hand instinctively reaches for the remote control. But something's not right.
The lighting's all off, there's glare on the screen. You kill the lights, but suddenly your eyes are straining and you can't find the snacks (critical).
Look—we're not asking for a full, cinematic experience—but it's 2017, goddammit, and we think we deserve a more refined viewing experience (and yes, watching Friends for the millionth time still counts).
The good news is, we're not the only ones. Earlier this summer, it was announced that the Philips Hue connected lighting system operates seamlessly with Google's voice-activated smart speaker, Google Home—which is now available in Canada.
Long story short, you can now use Google Home to control your lights. Meaning that, along with VCRs and the iPod, we can now call bad lighting a thing of the past.
Sitting comfortably? Well, don't get up. When used in combination with compatible  Philips Hue devices, the lights are dimmable—meaning you can adjust lighting to your optimum brightness. Switch your lights on or off using Google Home or select the perfect ambiance for your mood by simply saying, "Google, dim my lighting 20 per cent."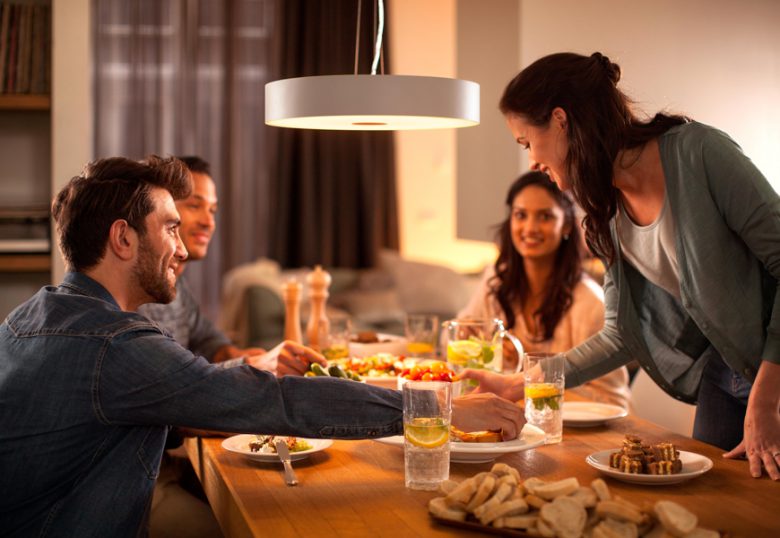 And that's not all. The Philips Hue lighting system can do a ton of other cool stuff. It can create a light schedule for home automation (i.e. while you're away on holiday), and sync lights with music and movies. You can even tell Google Assistant to match your living room lights with your favourite sports team's colours when the game is on.
Feel like creating the right mood for reading? Or want to meditate in a tranquil living room setting? You got it!
UrbanMoms is giving away a Philips Hue Ambiance starter kit worth $199.99. The kit comes with three light bulbs and a Hue bridge: a white small, square box that looks a little like a router. Set up couldn't be easier—simply screw the Philips bulbs into your chosen light fixture, then plug the bridge into your Wi-Fi router, download the app (free for iOS and Android). Once you've set up the starter kit, you'll be able to connect with Google Home—and say goodbye to bad lighting once and for all.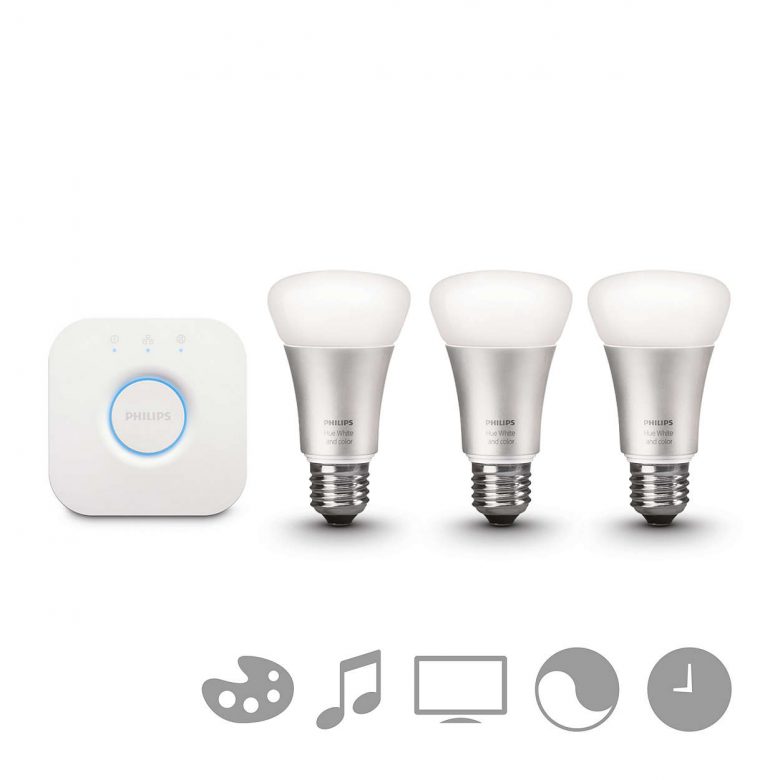 To enter, simply fill out the form below. Contest ends Monday 4, September at 11:59 pm. Good luck!