This contest is now closed. Thank you for entering.
Are your little ones obsessed with the YO-KAI WATCH phenomenon? Ours too!
On Saturday, September 24, celebrate all things YO-KAI WATCH at this incredible Toronto event, including playing the brand new YO KAI WATCH 2: Bony Spirits and YO KAI WATCH 2: Fleshy Souls video games ahead of their September 30th release, checking out the unreleased collection of Hasbro YO-KAI WATCH toys AND previewing the season 2 debut of the Teletoon series. Did we also mention there's face painting and guest appearances from a few title characters?
Now we're joining forces with Nintendo of Canada to gift 20 lucky families with V.I.F. (Very Important Family!) passes to an unbelievable YO-KAI WATCH party in the heart of Toronto!
You and your family could win the chance to skip the lines to get in and play the brand new YO-KAI WATCH 2, and take home an awesome YO-KAI souvenir.
PLUS, you'll also be entered to win the grand prize of one Nintendo 3DS XL and both of the brand new YO-KAI WATCH 2 video games!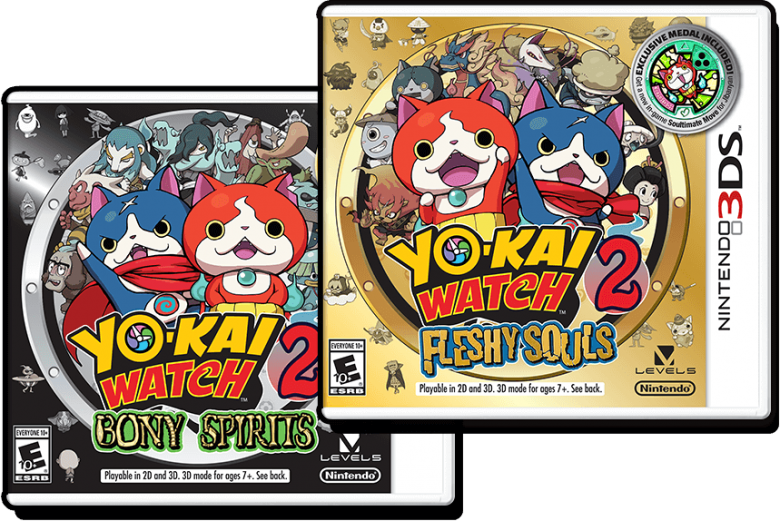 Contest closes on September 22st, 2016 at 10 AM EST and is open to residents of Ontario. Estimated total value is $350. Transportation will not be provided. Please read the rules and regulations before entering.
This giveaway is sponsored by Nintendo of Canada.