Halloween is almost upon us and you've forgotten to make yourself a costume. AGAIN.
Now, just days away from a weekend of festivities, one of two things is about to happen:
a) You spend FAR too much money on a ready-made Wonder Woman costume, or
b) You cut two eye holes out of a sheet mere hours before your party.
But what if there was a third option? What if there were some awesome, pop-culture worthy outfit? One you could make with a few key purchases and items you already own, that will (Hallo)win you some serious mom points at any party or doorstep you bless your presence with?
Newsflash: UrbanMoms has them here.
Here are the best Netflix-inspired costumes for 2016 for you and your teens/tweens.
Netflix, you better believe we're still watching…
Eleven, Stranger Things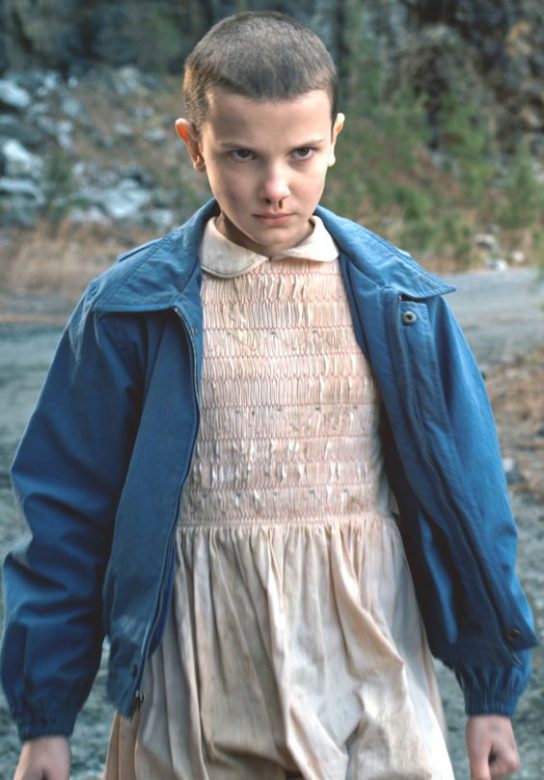 (Image via Pinterest)
The hit of the summer, this Netflix homage to 80s movies like E.T, Stand By Me, and The Goonies not only entertained and thrilled us—it also provided some much-needed Halloween-spiration. And while there are plenty of characters we could go as, we're honing in on Eleven. Find a pink dress (preferably one with a collar), knee-high tube socks, white converse, blue bomber jacket, and paint yourself a bloody nose. Tuck a box of Eggos under your arms and you're ready to rock. No party small-talk required.
Top Tip: you don't need to fully commit to the role with a shaven head – you can go as the wig-wearing version of Eleven. 
Lorelai or Rory Gilmore, Gilmore Girls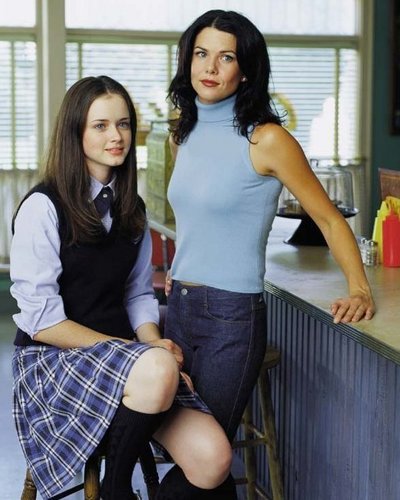 (Image via FanPop)
The coffee-swilling mother-daughter duo will be back on our (computer) screens in November. So, what better way to honour the Stars Hollow residents than with a Halloween costume of them? Rory fans can don a makeshift classic Chilton uniform for an instant preppy, schoolgirl look, Meanwhile, those opting to dress as Emily and Richard's prodigal daughter have plenty of options to choose from. A tie-dye top, jean shorts, and long jacket to recreate the first episode, or simply throw a bandana on. Now, if only your tween would agree to do a couples costume with you…
Top Tip: for bonus points, always carry a cup of coffee and talk at the speed of light.
Claire Underwood, House of Cards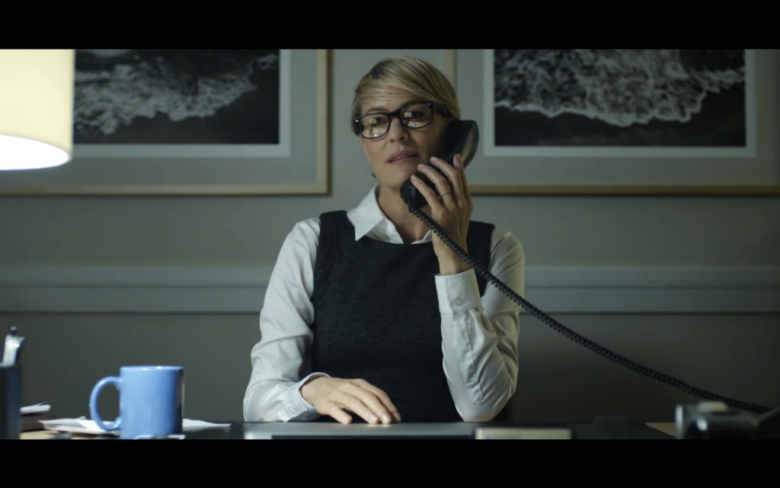 (Image via Reddit)
The Lady Macbeth of the White House is a perfect choice for Halloween. After all, what's scarier than the brains behind the deadliest couple in Congress? Match a well-fitted dress with a smart jacket, a pair of black glasses, black heels, a purse, and a look of steely determination…
Top Tip: if you want to make sure everyone knows who you are, add an American flag or playing card to your outfit for a subtle hint.
Red, Orange is the New Black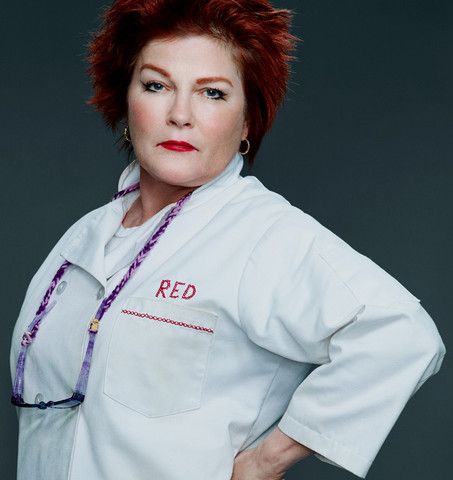 (Image via OITNB Wiki)
Sure, you could go as Piper Chapman. But Litchfield's famous Russian inmate is a lot more fun to play than the stuffy main character. You'll need a short red wig, a chef's apron, and glasses hung around your neck on a piece of yarn. Wear a pair of beige pants and some black crocs. Then lastly, add her signature look—some contraband, bright red lipstick.
Top Tip: to replicate the Season One episode, carry around a rubber chicken. Preferably, one that is smarter than the other chickens.
Kimmy Schmidt, Unbreakable Kimmy Schmidt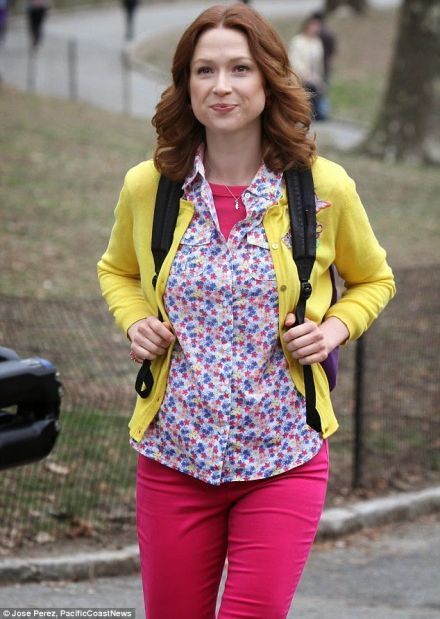 (Image via Pinterest)
Going as former Indiana Mole Woman, Kimmy Schmidt, couldn't be easier. Find yourself a bright pair of pants, a yellow cardigan, a busy blouse, and some colourful sneakers. Curl your hair into a gentle 70s style wave. To finish, wear your backpack high like your smile, and maintain a look of wonderment all night long.
Top Tip: to really get inside the role, feign ignorance of any pop-culture references that happened in the last decade. 
Rebecca or Michelle, Fuller House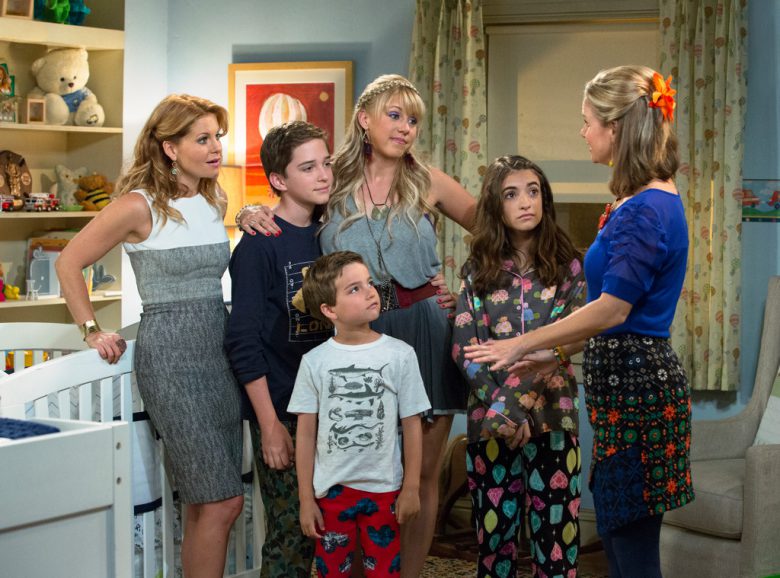 Children of the 1990s rejoiced when Full(er) House returned to us (albeit, without the Olsen twins onboard). Celebrate the TV reboot with either a modern day costume or rock a retro-Tanner girl look. Think flowery dress and scrunchy for Michelle, or go full out shoulder pads for  Rebecca Katsopolis this Halloween.
Top Tip: bonus marks for cheesy catchphrases like 'Holy chalupas!'
Olivia Pope, Scandal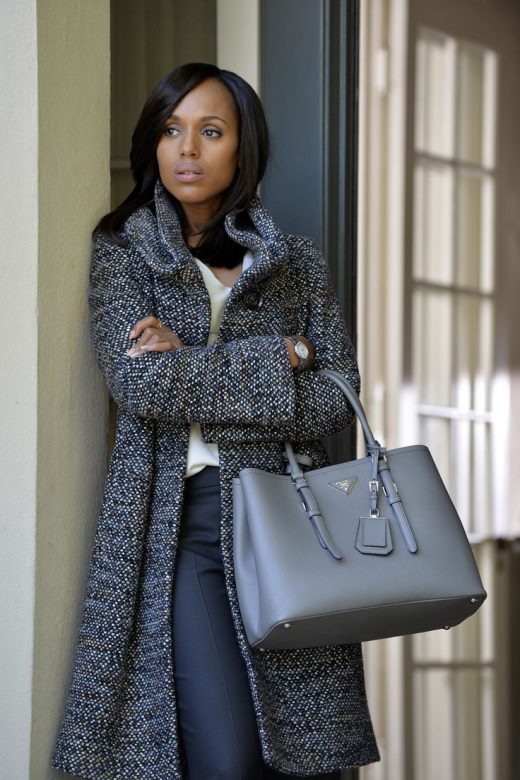 (Image via Glam Radar)
Still not got a costume for Halloween this year? It's handled. Wear a trench coat, a beautiful shirt, and a classic handbag. Fashion yourself a lanyard so you can get access to any (White) house party you desire this weekend. Keep a cup of coffee in hand and a phone nearby in case you need to make borderline-threatening phone calls at a moments notice. The only thing this girl is in danger of is looking super fly come October 31.
Top Tip: demand your host to supply you with popcorn to go with the wine your brought along.