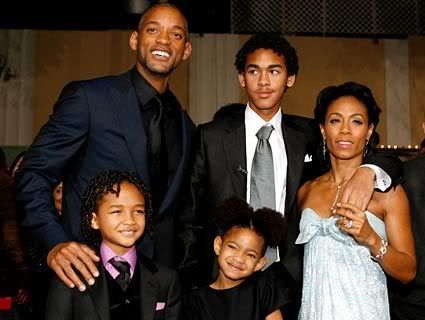 i heart Will Smith. i've loved him since his DJ Jazzy Jeff and the Fresh Prince days. come on, who didn't love 'Parents just don't understand'?? He's just a great all-around package but is he too good to be true??
"Until I met him, I've always believed that there are balances in
people. That you really can't be smart, handsome, charismatic, happy.
You can't be all of that," said "I Am Legend" director Francis Lawrence.
"He's one of the only people that I can truly say kind of has all of
that. He's funny, he's charming, he's smart, he's handsome, he's happy,
he's got a great marriage, he's a great father, he's great at what he
does, he's happy at what he does. It's sort of disgusting. So if
anybody would be the last man standing, it's Will."