Our nanny, Jhoanne, has been with us for the past 2 1/2 years. We've had our ups and downs. We've had moments when we loved her, moments when we couldn't stand her. there were times we thought we might have to get rid of her (when i couldn't find a job) and times when we wanted to get rid of her (because she flooded our entire first floor).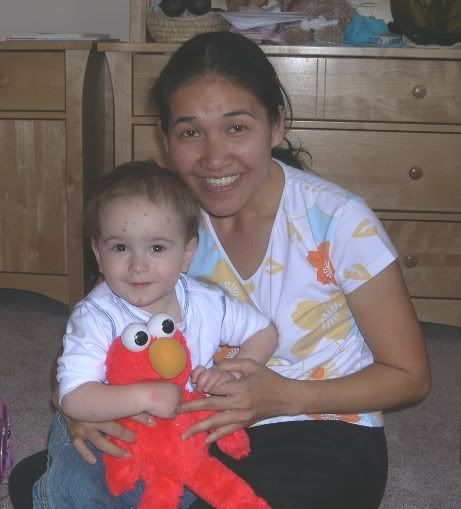 She's been there through my pregnancy, the early days with Isabella, my maternity leave. she's been with us through Emily's terrible 3's and terrible 4's and she's right on hand for the – yeah, you guessed it – terrible 5's. She's been there for first steps. and first words. and first foods.
She's not the greatest of cleaners. but she loves her some martell kiddies. no joke. she loves them to bits and pieces. she packs lunches. and picks them up from school. and takes them on playdates.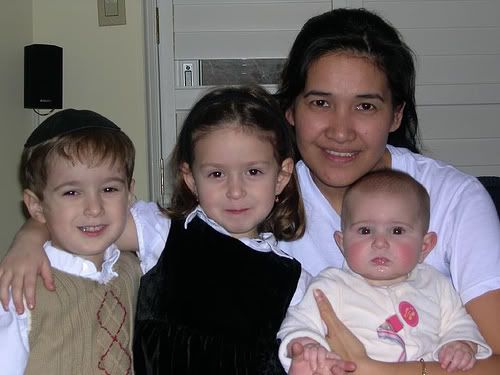 she's our family. and we are hers.
when she's in a tough spot, so are we. and she's in a tough spot right now. She has a husband and a daughter in Manila. and he drinks. and he drinks a lot.
and he won't allow Jhoanne to divorce him. or bring their daughter over to Canada. She was planning to take the month of December off and go home and see her (she's 11, and they haven't seen each other in years. years! can you imagine not seeing your own child for years??!). she began processing the paperwork to bring her over.
but the husband stepped in. and now she withdrew the paperwork and lost all the money. and then she cancelled her trip. she's sad. she's missing her daughter. and feeling helpless.
so, i'm sad. and feeling helpless. i want to help her. but i dont know how. i want to hug her and squeeze her and cry with her and laugh with her. i want to express to her how important she is in our lives. and even though she can't be with her family in Manila, she has family right here in Toronto.

song of the day: Suspicious Minds – the Chris Daughtry version, and i guess the Elvis version too..mmm…i heart chris daughtry.
come on over to my other site and say hi. see my Here's My Baby photos of the kids. you won't be sorry!
and for those of you who are wondering, i didn't quit the flickr 365 days thing. i put it on hold for a while, and WAS going to quit, but Tova convinced me not to. but i AM taking requests for pictures. i'm running out of ideas….help!