Every year we see pictures of celebrities dressed up for Halloween in amazing team costumes, and 2015, we are delighted to say, was no exception. So feast your eyes on some of the most creative famous families who ever dared to dress up…
Neil Patrick Harris
The force is strong with this family, especially when it comes to Halloween. It's no secret that team NPH reigns supreme. And this year's family costume was nothing short of spectacular. As predicted there were lots of Star Wars themed outfits, a nod to this years release hitting screens in December, and Neil and the gang were no exception.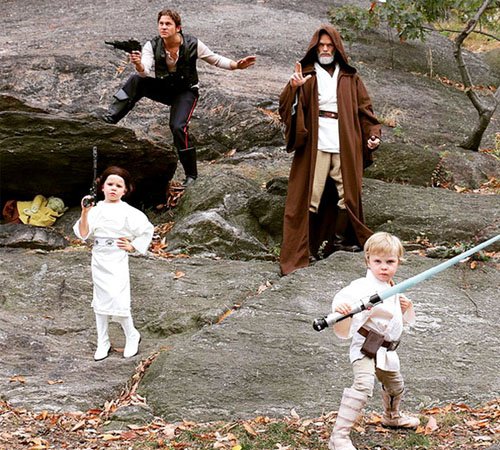 Marisa Hargitay
This family costume is a real roller-coaster of emotion. The Law and Order actress was very on trend this Halloween, with her crew going as characters from Disney and Pixar's latest offering, Inside Out. Marisa went as Joy, while her husband and kids dressed as Sadness, Fear, Anger and Disgust.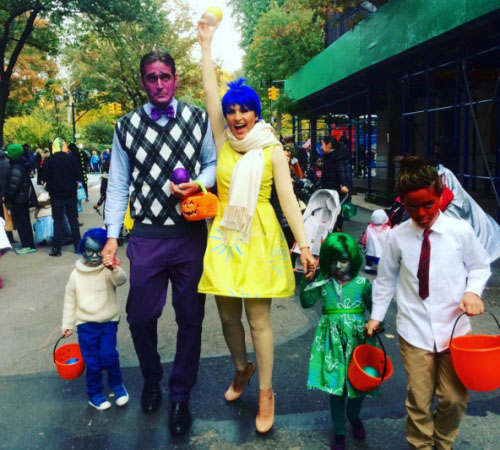 Beyonce, Jay-Z and Blue Ivy
Last year, when Queen Bey and her daughter dressed up as Janet and Michael Jackson, we didn't think the Knowles family could get any cuter. Enter Jay-Z. Drawing upon the eighties for inspiration once again, the whole gang got their costume game on, with Jay-Z as Prince Akeem, Beyoncé as Queen Aoleon, and Blue Ivy as Imani Izzi from the 1988 classic Eddie Murphy comedy Coming to America. Talk about #familygoals.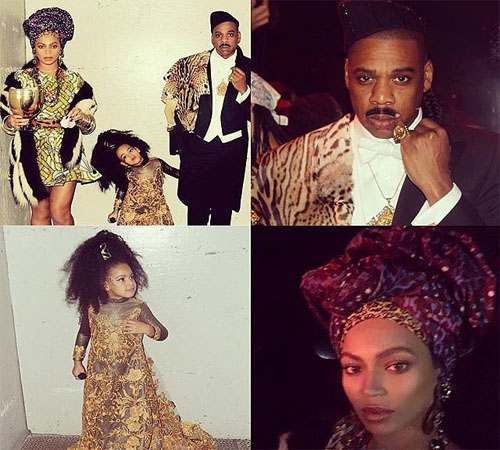 Kelly Rowland
Meanwhile, for former Destiny's Child band mate, two was company and three was a crowd. Opting for a couple costume, Kelly went as Minnie Mouse, while son, Titan Witherspoon, was her Mickey. Awwww!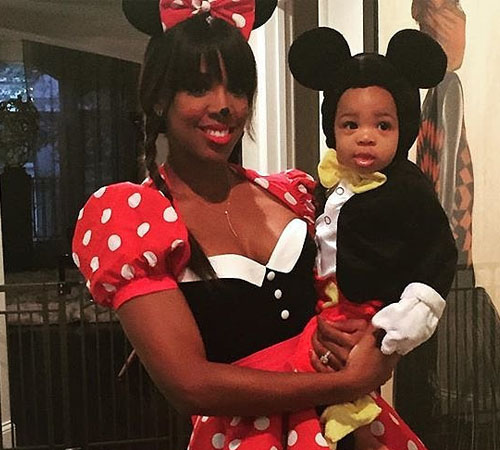 Kourtney Kardashian
Although sister, Kim, went somewhat disappointingly as herself this year, Kourtney kept the Halloween spirit alive, with a superhero themed effort from her adorable family. The Keeping Up With The Kardashians star and her daughter, Penelope, went as Captain America, while Mason dressed as Spiderman and little Reign was a teeny-tiny The Flash!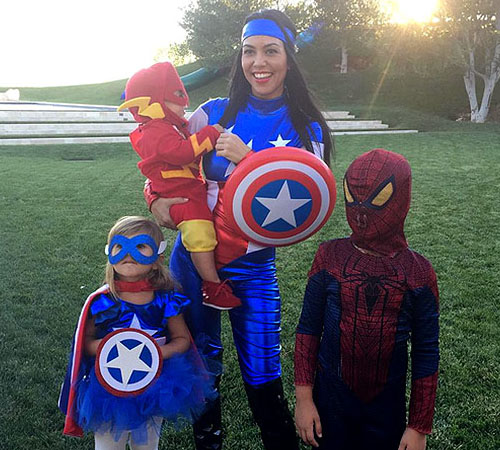 Pink and the Harts
Although the whole Hart family created a pretty awesome Halloween ensemble, it has to be said that four-year-old Willow was the star of the show, in full E.T costume. The singers husband, Carey, went as Elliot, with Pink unmistakable as Gertie.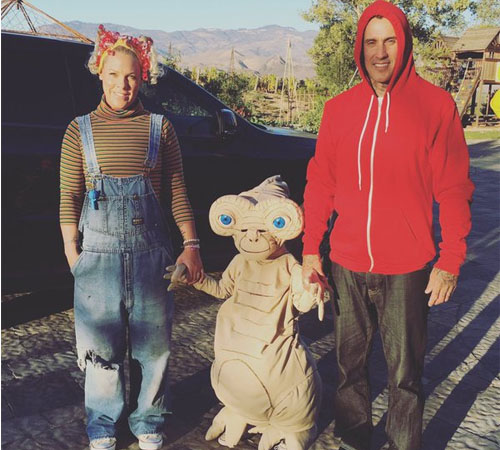 Shakira and Gerard Pique
We know what you're thinking – what on earth is going on in this picture of Columbian sexbomb, Shakira, and Spanish footballer husband, Pique, and their children. Chances are, you won't have seen Latin TV mouse, Topo Gigio, emulated by this handsome gang, in big ears and pajamas. But that won't stop us finding their Halloween family costume super cute and not to mention, damned cosy.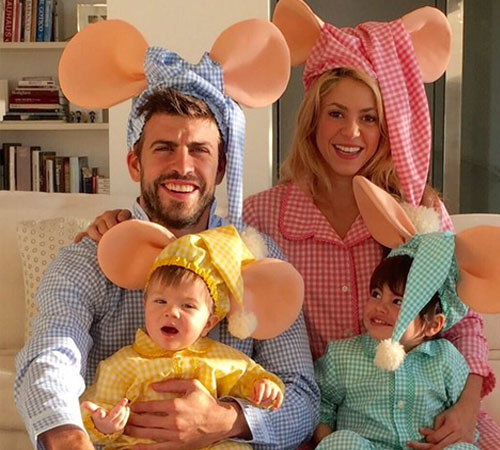 Alyssa Milano
We knew there would be Minions a-plenty this season of spook – and Alyssa Milano and her family were right on trend, with a group costume that included lots of Despicable Me characters.
Mariah Carey and Nick Cannon
She may be known for her diva antics, but Mariah Carey certainly put her kids first this Halloween. Despite their separation last year, Mariah Carey and Nick Cannon reunited to dress up with their twins. The amicable couple drew the line at a total team costume, dressing as sexy witch and The Hulk, respectively, while their kids went as Batman and Batgirl.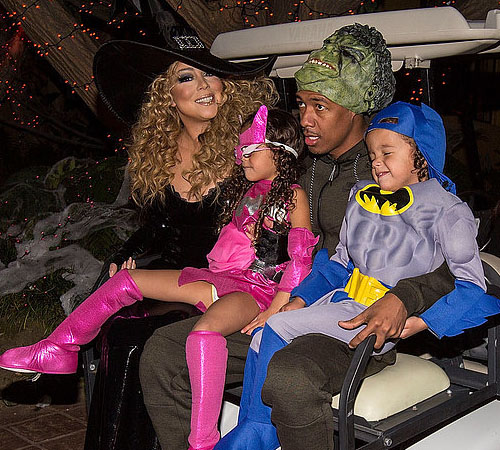 Jared Padalecki
Unbelievable though it may be, to any Gilmore Girls fans out there, that Rory's high school sweetheart, Dean, is even old enough to have kids, alas. Here he is, dressed up with his brood as characters from How To Train Your Dragon. Now that my friends, is one cool Dad.