Summer vacation plans are well underway and for some of us, we wouldn't mind escaping the city. I admit that I'm pretty much a city girl but hubby and the kids also love the openness of the big outdoors. "The Big Adventure" as we call it takes a lot of planning and organizing because once you're out there it may be a challenge to get anything else you need. So, where do you start?
A great place to start is a store that knows what they are talking about. Mountain Equipment Coop (MEC) or SAIL Outdoor specialize in outdoor living and will have all the needs and wants taken care of from tents, sleeping bags, clothing and shoes. Both stores have an added bonus over most stores that sell outdoor equipment alongside many other things: a staff that is knowledgeable and can really help you find exactly what you need… even if you aren't 100% sure what it is you're looking for. They know all about the climates and terrains and can offer advice on what you would need especially if you're a family camping with kids.
There's nothing like spending time outdoors around a campfire roasting marshmallows and counting the stars but planning a family camping trip requires research.
Choose your location: Pick your campground early in the summer since any of the bigger national and provincial parks are very busy during the summer.
Choose a campground with amenities like flush toilets, hot showers, fire pits and running water to help make life a little easier especially if you're new to this (like me!)
Plan on staying close to home or in an area you are familiar with just in case little ones gets sick… or homesick. Know where the nearby tuck shops and grocers are in case you need more food.
Get familiar with your camping gear. Do a trial set up in your backyard with your tent and light stove in your backyard even if you're borrowing from a friend. Make sure flashlights and lamp batteries are fully charged and bring back up batteries just in case.
Plan out your meals. Not all of them have to be cooked and try packing pre-portioned for meals and keep it simple. It's camping. Everything tastes good out in the wilderness anyway.
Make sure your family knows the limits and boundaries such as the perimeter of your campsite. This could be in regards to where you can light a fire and what to do with your food over night.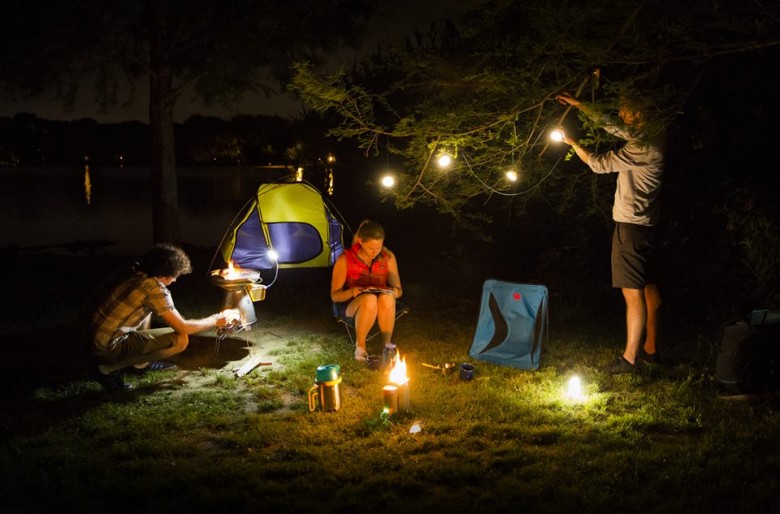 A tent may be the most important piece of the camping puzzle and there are a lot of things to consider when buying one for your family. Thank goodness for the helpful folks at Mountain Equipment Coop, who've given us a few tips on what you need to look for in a good tent. Would you've ever thought about planning for enough headspace so kids can sit, change and stand comfortably ?
What to consider when researching your ideal camping equipment? Let's start with the tent…
Size Matters – Determine how many people you need to fit in your tent along with bags and gear that come along with the family.
Privacy – Some tents are equipped with multiple bedrooms to separate parents from the kids along with central vestibules where families can store bikes, wet swim suits and gear.
Portability – Whether you're arriving by car, a long hike or paddling to the campsite, it's important to look for a tent that's light and packable enough to take with you along with your other gear.
What should you look for in a tent?
Seams – Your tent needs to be able to stand up to the elements, so look for sealed seams that will be leak-proof in wet conditions and won't break down in the hot sun.
Ventilation – Mesh panels provide venting in the tent. Check for space between the fly and canopy which will increase airflow and prevent condensation build-up.
Poles – Consider a tent featuring aluminum poles. They are much lighter than steel and more reliable than breakable fiberglass.
Pegs – Quality tent pegs won't break or bend when hammered into rocky ground meaning your tent will stay put and do its job – keeping you comfy and dry.
Zippers – The front zipper takes a lot of abuse and is often the first part of the tent to fail. Look for heavy-duty, premium zippers and test them out to ensure they don't stick or snag.
Definitely check in with the experts to get more advice. They pretty much will answer any questions you may have!
Thanks to the staff at MEC for answering my newbie camping questions and offering such great advice!