In just over 48 hours, my family will start a convoy with Jen's family and head down for what promises to be an amazing week of fun and sun at Bald Head Island, North Carolina. Jen first mentioned the possibility of our families sharing a luxurious beach house rental last Fall, and we've all been looking forward to it ever since. The kids can't wait to check out the surf lessons, the guys are planning a few golf excursions, and Jen and I are looking forward to views like this…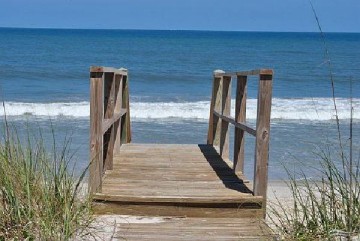 One of my favourite things about a beach holiday is that packing is pretty straightforward. Throw in a few bathings suits and cover ups, a pair of flip flops and every beach toy known to human kind. For a week in coastal paradise, we can live without just about everything else….Everything that is, except sunscreen. With five active kids between us, sunscreen is a top priority.
With five active kids between us, sunscreen is a top priority.
This holiday I'll be packing plenty of my new favourite sunscreen, Aveeno Active Naturals protect+hydrate sunscreen. The product comes in a variety of protection levels from SPF 30 to SPF 60, and is sweat proof and waterproof. It's made for face and body, and though I usually need a special product just for face in order to prevent breakouts, I've had no issues at all with this. I'm sure it helps that this product is dermatologist recommended, oil-free and non-comedogenic
My kids love this product because it's not greasy feeling, it's quick absorbing and it's completely scent-free. I love it because it really works. Not only does it keep my kids protected from the sun, the fact that it rehydrates sun exposed skin makes it easy on even my daughter's eczema-prone skin.
I don't travel light when it comes to sunscreen, and I'm not always brand loyal…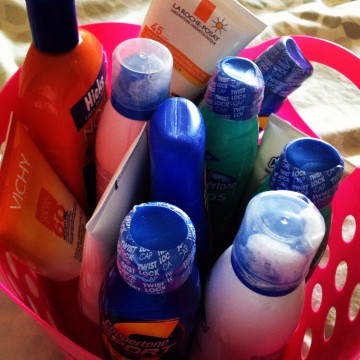 But for this beach vacation, I'll be staying loyal to Aveeno Active Naturals. They're all we need!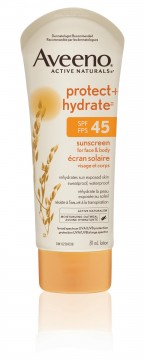 I was provided with sunscreen for review purposes, but all opinions expressed are my own.