My time at The Cove in Atlantis, Paradise Island, was simply spectacular.
The hotel is truly beautiful, the service top notch and the weather, perfection-you know, oven door hot-so hot that it felt like someone had opened the oven door every time I walked outside.
But it was more than that. It was the celebration of my 7 year itch. It was the first trip I have taken alone since I was in my twenties. Learning to be happily alone is a life skill worth embracing. I got really good at it here.
The car that took us to the hotel was up to its belly in a crazy downpour. I wondered if it was going to rain all weekend. Amazingly it rained hard when I arrived and hard when I left but not a single drop in between.
Staying at The Cove, Paradise Island, a 600 room resort with step down living room and ocean view, meant we started at VIP concierge, with no lines and top notch service. Gregory, my concierge, both beautiful and helpful, could sense how excited I was when he led me into my room…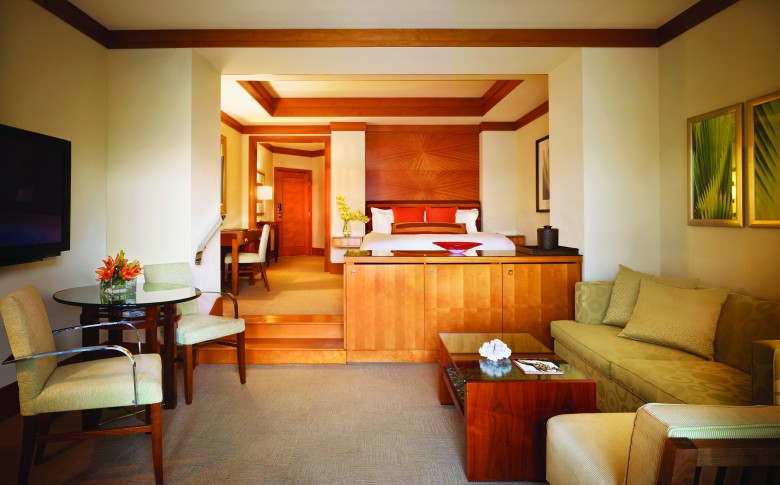 …with its balcony over the ocean and bathroom he referred to as "your sanctuary". I never showered there, I only took baths. Can you blame me?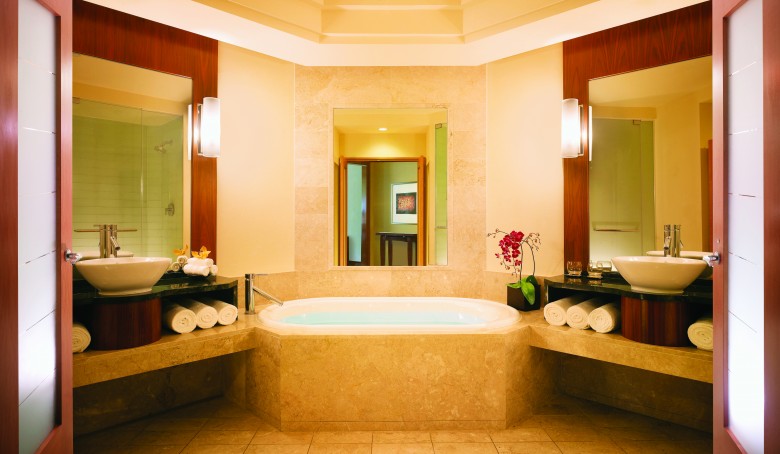 I felt that I had entered a fantasy world with so much to do and at the same time, nothing I really had to do. This is a sign of a true holiday.
My days began with a run on the beach, where impossibly (in spite of this resort being full to capacity – 4000 guests), I was practically alone on this fabulous beach. Following my run, Starbucks handed me my favourite latte which I drank  sitting on a chaise staring at the waves roll in.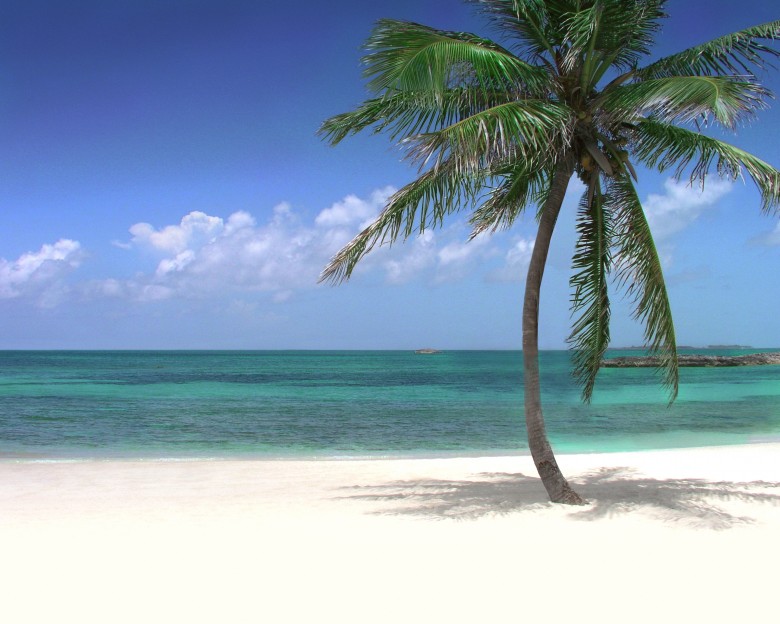 By 9:30 I was in a wet suit at Dolphin Cay. We spent the morning in a shallow water interaction, kissing, hugging and feeding Micay, a most beautiful dolphin who had been rescued and nursed back to health after a dolphin attack. When I was a kid I was so fascinated by a mammal that had a permanent smile on its face that I asked Santa for one, only to run to the bathtub early Christmas morning to find it empty.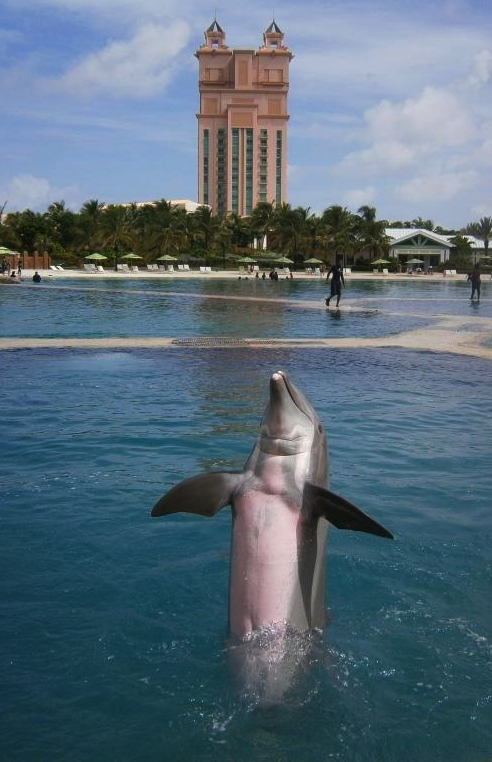 See the  look on my face. This felt like Christmas.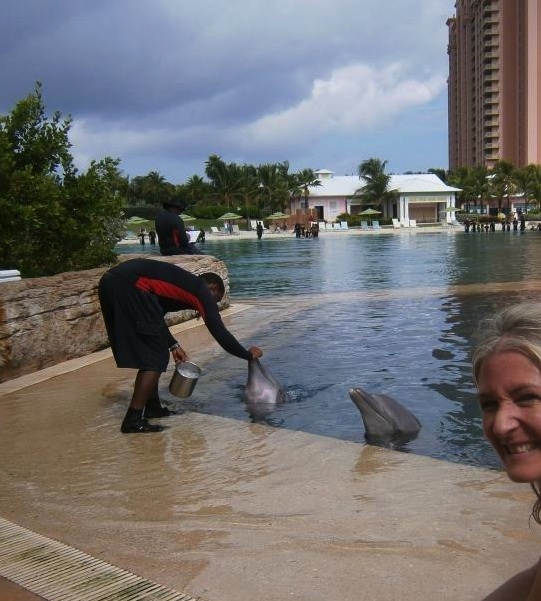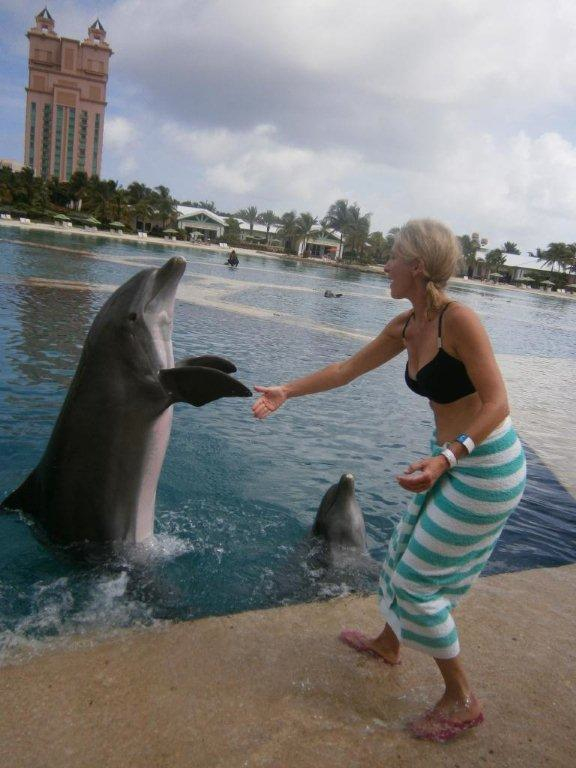 I was extremely reluctant to take off my wet suit. Every person over 40 who has had children and/or experienced gravity should own one. I am seriously considering getting one just to wear downtown.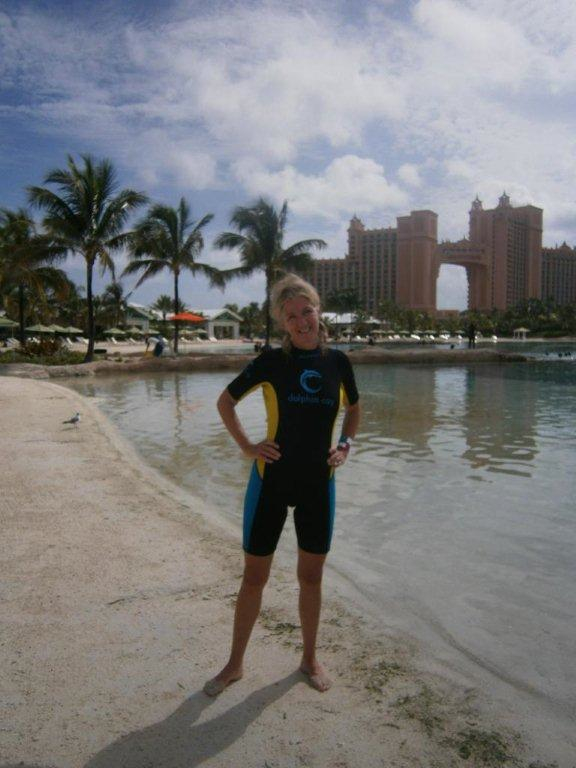 From there our small group went on to a behind the scenes VIP dolphin and sea lion tour. I have never been this close to these creatures for so long, feeding with them, playing with them and watching them. It was an amazing experience.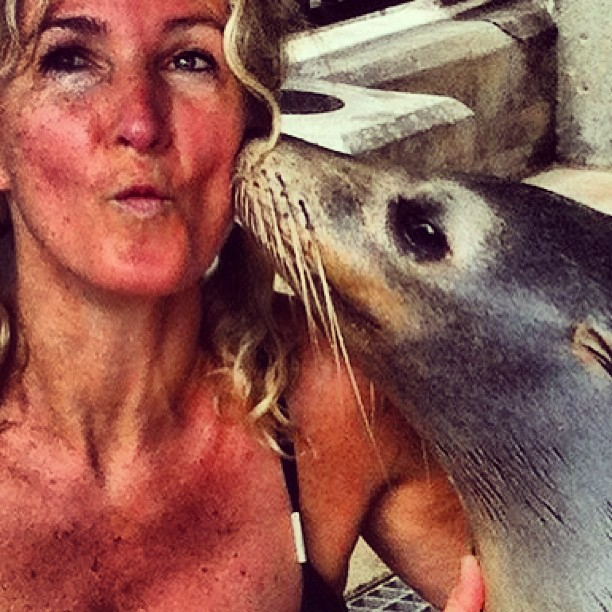 Lunch was at DUNE, at the Ocean Club, the boutique size luxury component to the resort. Lobster tacos with fresh lime, overlooking the ocean on the little dune that gives this restaurant its name, was an experience to remember.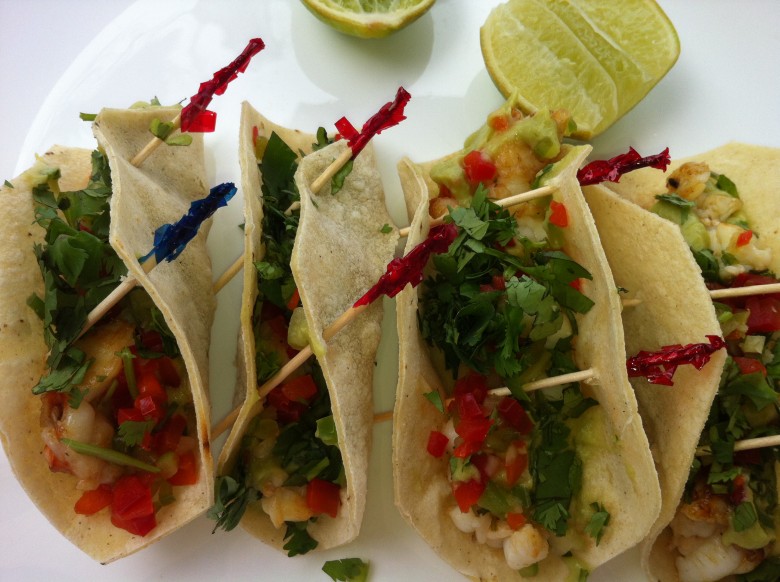 Dinner of Mahi Mahi at Bobby Flay's Mesa Grill followed by the very intimate Michael Buble concert in the Imperial Ballroom. As this venue only holds 2,700 people, it was  basically like having him sing to you and you alone. Almost.
The following day was my day in the water-park, conquering my fear. The afternoon I went to the adult only pool (more on that later) and finished up with Japanese dinner at NOBU with fellow blogger and new friend, Michelle Magnan.
I slept like a baby, played like a child, had time alone like a big girl, and ate like a queen.
Perfection.
(Dolphin and Cove photos @suetravel)