Some are romantic. Some are funny. Some are uncomfortable. Some are spontaneous. Some are forced. Some are passionate. Some are hot. Some are not. Some are in the rain. Some are on the beach. On-screen kisses are certainly plentiful.
Here are some of my favorites:
1. Westley and Buttercup – The Princess Bride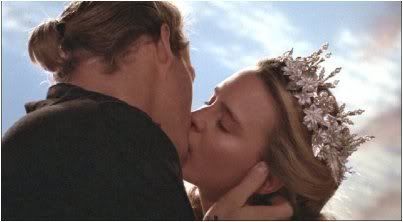 2. Keith and Watts – Some Kind of Wonderful


3. Chris and Nola – Match Point

4. Noah and Allie – The Notebook

5. Jordan and Angela – My So-Called Life

6. Troy and Lelaina – Reality Bites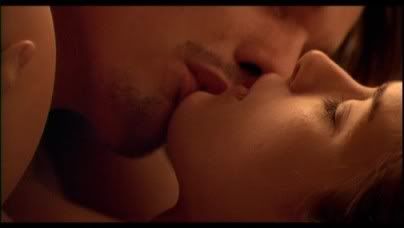 7. Johnny and Baby – Dirty Dancing

8. Cecilia and Robbie – Atonement

9. Jake and Samantha – Sixteen Candles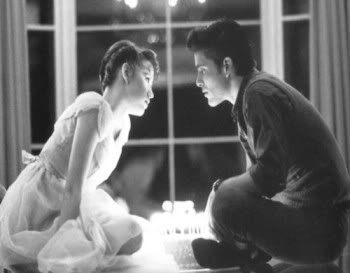 10. Pam and Jim – The Office
Obviously, because I watch altogether too many movies, I have WAY more than ten. Ross and Rachel on Friends. Jo and Professor Bhaer in Little Women (swoon!) Terry and Edie in On The Waterfront omg. Seth and Summer, spiderman-stlye on The OC, Christian and Satine in Moulin Rouge, Josie and Mr. Coulson in Never Been Kissed, Jesse and Celine in Before Sunrise, Claire Danes as Juliet and Leo Di Caprio as Romeo, Doug and Kate in The Cutting Edge, Diane Court and Lloyd Dobbler in Say Anything….OKAY FINE I'LL STOP NOW….
What about you??? Favorite on-screen kisses?