Welcome to Juice, urbanmoms.ca's newest home for entertainment news. I'm Ali and I'll be your host for this exciting new ride. come on in, pull up a chair, and put on your fun hats, because we are going to be dishing the juice on celebrities, movies, tv shows, fashion, and everything else entertainment. You may even see some fancy little extras like interviews with celebrities and other hob-knobbables. If it all seems a little Gossip Girl to you, that's because IT IS!!!!
some of you may already know me from my other urbanmoms blog, Fabulous. and some of you may already know me from my personal site, Cheaper Than Therapy. Whether you know me or not, we should probably begin with the basics.
The essential Ali rap sheet:
celebrity boyfriend: as of this minute, Jonathan Rhys Meyers, but i have been known to swoon for many a Hollywood hottie…Josh Duhamel, Jude Law, Ewan McGregor, Ryan Gosling…Damien Rice…perhaps i better stop…it's getting hot in here, and i've still got ground to cover.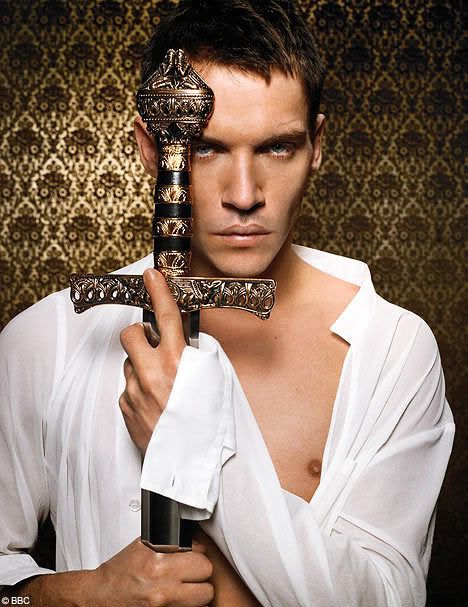 (anyone else wondering why the nipple was necessary in this shot??)
celebrity girl-crush: as of this minute, Jessica Biel. duh. but i'm also a big fan of Rachel Bilson's. love her. i also really am loving Hayden Panettiere these days.
I'm currently listening to many an indie-rock band. Damien Rice. Pedro the Lion. Emily Haines. Menomena. Get Cape Wear Cape Fly. Band of Horses. Andrew Bird. Akron/Family. (there are more, but i'm seeing y'all getting all glassy-eyed.)
I'm on Team Aniston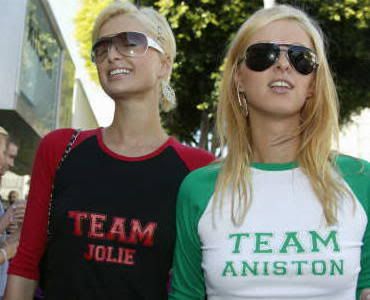 I'm on Team Suri; not Team Shiloh
I watch too much TV for my own good. I'm currently digging 30 Rock, even more than i love the Office. and i love me some office. (jim and pam. *squee*) yes, i still watch survivor. i'm one of the only three left on the planet, i'm sure. I take guilty pleasure in watching Gossip Girl.
I am a McSteamy over McDreamy (i know, i'm surprised by this as well!)
I am a Sawyer, not a Jack
I'd watch Ellen over Oprah, unless it's one of her "favorite thing" episodes..because HELLO, free things!
i'm on facebook. but not on myspace. come and find me!!
Jordana Spiro is my celebrity look-a-like
i have been known to smack down the celebs on fridays. and there's usually something about Britney Spears. poor girl can't seem to stay out of the news.
i. don't. even. have. the. words.
maybe her $81,000 in plastic surgery will keep her out of the news for a bit. bwah.
i think red lipstick can be sexy. on the right face, at the right moment.
My favorite movie is Almost Famous. but i am a sucker for 80's teen angst movies. Dirty Dancing. Sixteen Candles. The Breakfast Club. Pretty in Pink. Ferris Bueller's Day Off.
My favorite book is Franny and Zooey by JD Salinger. It's hands-down better than Catcher in the Rye. Just sayin' I'm currently reading The Other Boleyn Girl. I bought it when i was off on maternity leave with my 2-year-old, but i figure i should read it before i see the movie. because i like to do that.
Starting Monday, I'll be back with some all sorts of exciting entertainment news. I hope you're as excited as I am about this new adventure.