I can easily be described as a passionate, avid reader. At any given point, I normally have three or four books on the go. I spent four years of my life studying books, and loved every minute of it. I have more than one book shelf stuffed full of all the books I have collected over the years.
For me, it's always been books. There is something about going to the bookstore for me. I'd rarely go in with a game plan—I'd see what was new, ask the employees a few questions and settle on a new book to dive into that night.
I was never really "against" eReading, I just never really thought it was for me.
I already had so many screens in my life—my phone, tablet, computer, desktop, television—I didn't really see why I'd want to add yet another screen into my daily life.
Not only was it another screen, but it was another thing to remember to charge. I gave up on my FitBit after about a month because I just couldn't keep up with charging it every day; I just kept forgetting and then midway through the day, it would die on me.
And most importantly for me, I didn't want to lose the experience of heading out to the bookstore and exploring. Or the feeling of adding yet another book to my already overloaded bookshelves.
But when the opportunity to try out the new Kobo Glo HD for seven days came up, I decided to put aside all my trepidation and see if I could be converted from my stacks of paperbacks and hardcovers to an eReader.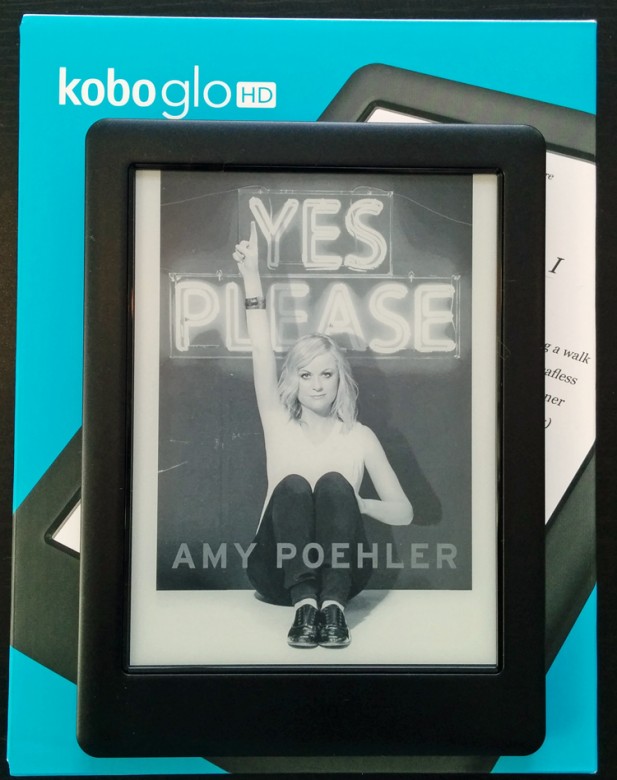 After those seven days I have to say, I can completely understand hwo an eReader can fit into the life of a passionate reader quite comfortably.
The battery life was amazing—I read an entire book and didn't have to recharge once. My fears of being stranded with an eReader that wouldn't turn on were all for naught. But I did love that the Glo HD uses a standard micro-USB meaning my backup charger for my phone will work with my Kobo, too!
It was super lightweight and portable—even more so than your average paperback book. I was able to carry it with me in a small cross-body purse without any issues. I can imagine travelling on a long trip—aka a multiple book trip—would be incredibly convenient with an eReader compared to lugging around all those books.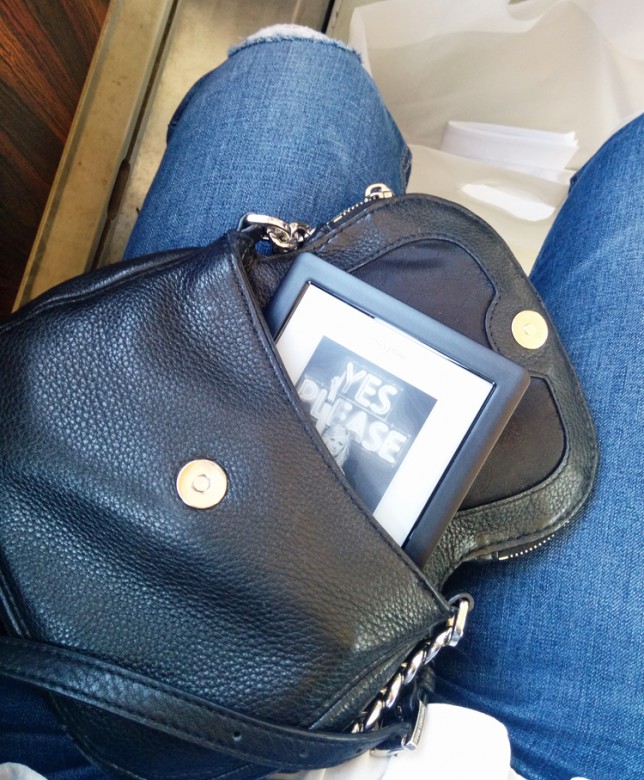 The Glo HD has a backlight, which is great for reading when it's a bit darker. But it also still has the ink-on-paper screen that makes it easy to read and keeps your eyes from getting sore.
I think for me the best part about the switch to an eReader is that I don't have to lose my bookstore experience. The Kobo Store is amazing—it recommends books based on what I've already read; it has in-depth reviews; it is really easy to navigate and it has great category breakdowns to help you find what you're looking for.
While I'm not sure I'll ever get to the point where I will never buy another book again, I definitely feel like my book collection and my eReader can live side-by-side in harmony. Sometimes I might want to head into the bookstore for a little look around, and other times I'll be more inclined to head online and get my latest book right then and there; it's like getting the best of both worlds.