Hud went away a couple of weekends ago to celebrate a friend's birthday up at their cottage.  He had a great time as did I, spending a concentrated amount of time with Tasman, whose massive smile and hilariously inappropriate naked dances make him a fun, wee dude to hang out with.  But because of Hud's absence flowed right into the weekly routine of madness, I felt a bit disconnected and wanted to nurture the relationship that is straining against the stretch of sarcasm and age.
So it was off to the Science Centre and a movie for Hud and I, a nice little juxtaposition of educational fun and complete and utter brainless escape.
I, like most lifetime Toronto folk have great memories of the Ontario Science Centre.  It was a yearly school trip growing up, from wide-eyed grade one adventures sitting mesmerized by the static electricity experiment with one lucky kid touching a giant metal ball (Van de Graaff generator), their hair standing out like a dry dandelion.  To the later grades where we would watch an animated short on how sex and conception worked, causing us to giggle and cajole, cross legged on the floor, carefully concealing our clandestine reaction to said film.  Or the machine where you could type in a word and a computer would say it back (cofffeeee), which seems Neanderthal-like now compared to the many apps that can translate different languages with a fingertip, much less regurgitating simple key strokes and spit them back out in digital English..
Ok ok enough of my jaunty walk down memory lane; it obviously made an indelible impression and I was hoping for the same for Hudson . He has been before, but not for awhile, so with an invitation from the Ontario Science Centre, we had about three hours (our timeframe) to muck about the many floors with two things we had to experience: the OMNIMAX film, Flight of the Butterflies and the new exhibit dedicated to the history of video gaming aptly called Game On 2.0.
"OK Hud, we can see a really cool movie about butterflies and see the evolution of video games, with over 150 playable games. Which do you want to do first?"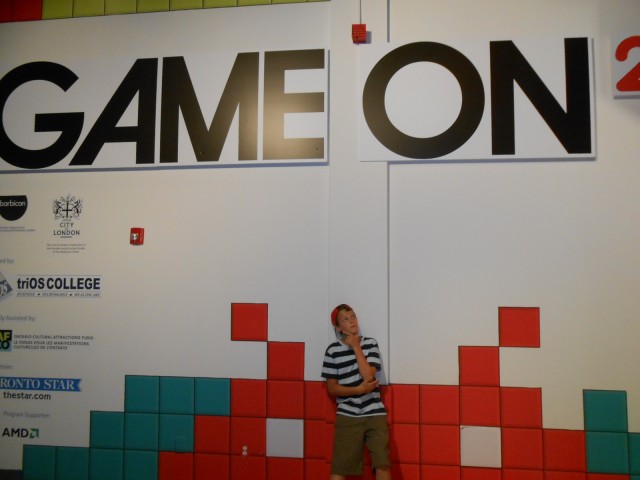 Off to the Game 2.0 exhibit!  This new exhibition is free with general admission so we scooted down the nineteen escalators and entered the hallowed doors aptly surrounded by many familiar video game faces.
This exhibit was pretty special as I am the perfect age to remember the commencement of video games with Pong hitting homes when I was around five years old to the current mind blowing games that my kids beg me to play everyday and it did not disappoint.
Every system from my youth as well as games and systems I never knew existed were featured in this interactive exhibit.  And not just the games themselves, but their history, the art within, the science of and the rampant and significant impact they had and have on modern pop culture.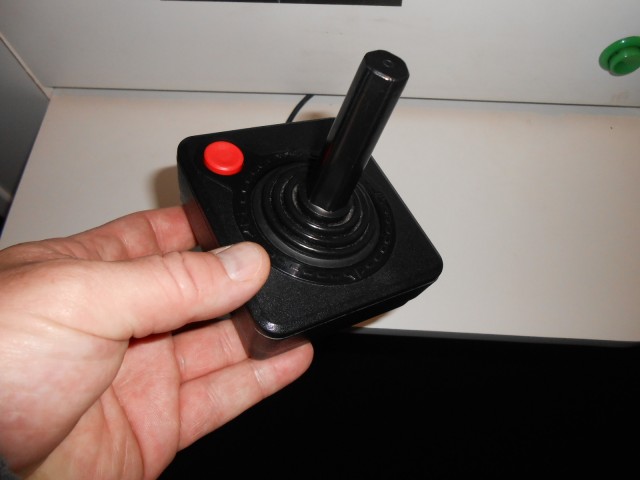 While some games were not working, – expected challenges with that many games and from many different eras- Hud and I were able to experiment with most and deep dive into others.  It was a satisfying journey into my past with a significant connection to my present.  Game on indeed.
Ok IMAX, we have never really been friends, but because Hud was totally into it, I was willing to forgo my anticipatory anxiety and general disdain for massive screens that overwhelm my senses and make me want to crawl into my shoe and sulk like a lost, wet kitten to see what looked like an interesting film: Flight of the Butterflies.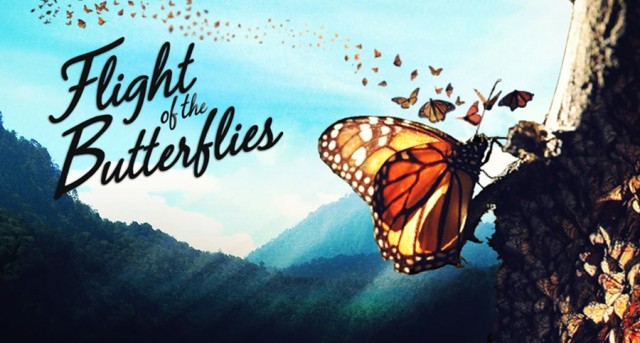 So after freaking my son out with my panicked panting, the lights dimmed and through my ring and index finger I was able to take in a wonderfully simple and heartwarming story of a couple that spent their entire life trying to map the migratory route and experience of the Monarch butterfly.
I did eventually relax my hand down to my lap (as mentioned my anxiety is anticipatory and calms with reality) and was able to enjoy the absolute majesty of the journey these insects take to get to their winter warming spot.  I won't give it away, because there is an element of surprise to the eventual destination, but with an IMAX film you feel like you are in flight with these butterflies and with the emotive far off glances of Canadian screen legend Gordon Pinsent playing the lead, this was a very satisfying big screen experience.
And Hudson enjoyed the film and the other exhibits way more than the video games.  He also made a new friend.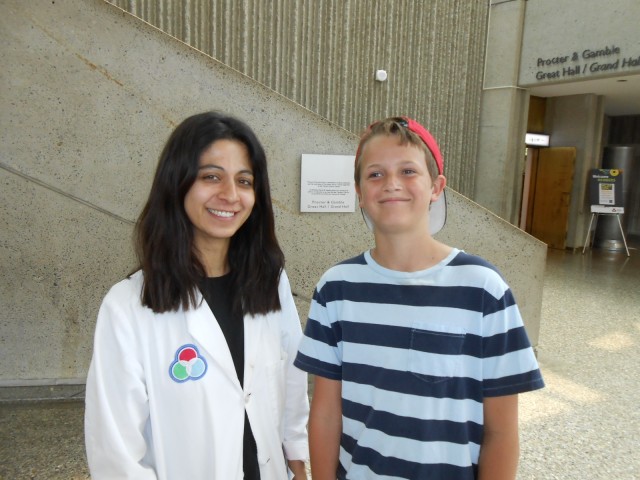 Flight of the Butterflies is now playing at the Ontario Science Centre and Game On 2.0 runs to September 2, 2013