Before having kids, we travelled all the time. My husband and I loved visiting new cities and exploring new places. When our twin girls arrived we were all of a sudden limited – by time, energy, finances – and travelling seemed like an impossibility.
And then something funny happened. Our girls got older (I know, what a shocker). Now that they are six we find that they are great little travel mates and we are really loving introducing them to new places.
We recently visited Aruba for a short stay (stay tuned for more on why it's a fantastic getaway for families) and wanted to pass along our tips for taking a short getaway with kids and not losing your mind.
Learn About Your Destination Before You Go
I'm a planner by nature, so I usually like to research a place before we visit. I search for restaurants, activities and sights that I think my family will enjoy. By knowing a little about the place we are going in advance you won't waste any precious time trying to decide what to do and where to eat.
In Aruba we stayed at the Boardwalk Small Hotel, which has an innovative way of introducing their guests to the island. Before you arrive you have access to an online concierge with activities, restaurants and sights all selected to appeal to your interests. Visiting with family? They will recommend the best beaches for you to visit, as well as some awesome activities that will appeal to the kiddos (Butterfly farm anyone?). If you are planning a girls getaway they can suggest where you can do stand-up paddleboard yoga (yup, that's a thing), and which bars are the best on the beach. Similar suggestions for foodies and adventure seekers.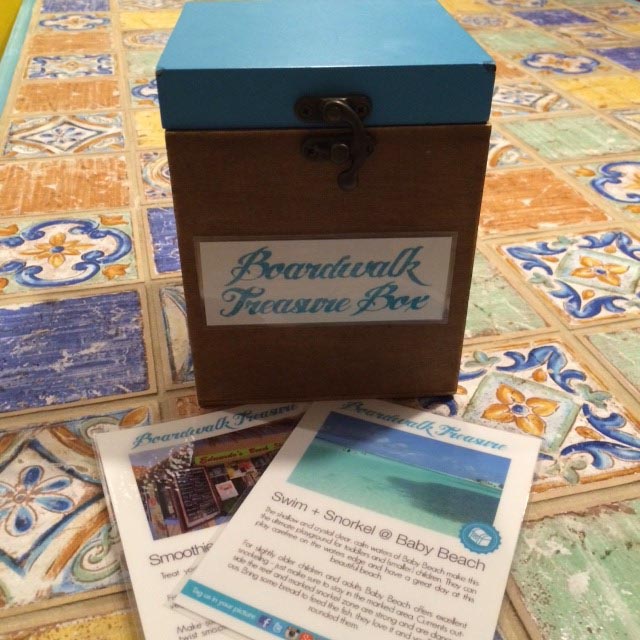 Once you arrive at the hotel you are greeted by a "Treasure Box" filled with similar activity and restaurant suggestions – this time with specific directions and information as to how to get to each of your selected adventure spots. For travellers who like to know what the locals think they should see and do, this made planning for a quick island getaway easy.
Don't Pack Everything You Own
For short stays I cannot stress enough the importance to trying to do carry-on only if possible. You will get out of the airport faster… meaning you are one step closer to having a fruity frozen drink in your hand.
If you pack smart, you can even bring two carry-on suitcases for four people. I had one carry-on which held all my clothes, shoes and toiletries, plus both of my daughter's clothes and shoes.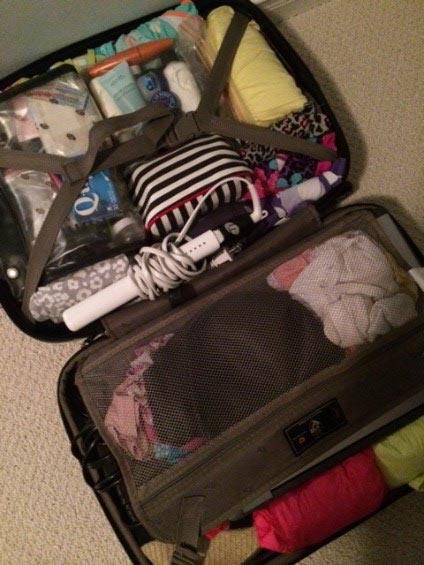 Some of the best tips I have learned:
– Roll your clothes. You have probably heard this one before, but it is true. If you roll your clothes you can fit SO much more in a suitcase than you can if you just pack them folded.
– Look for empty spaces to maximize. Stick socks and underwear in your shoes, line the edges of your suitcase with your shoes (soles facing outwards).
– Think about where you are going. Heading to the beach? You probably want to bring more bathing suits than shoes.
– Bring more clothes for your kids than you do for yourself. They ALWAYS need that extra t-shirt.
More Tips for Smart Travellers
If you are like me, and want to maximize your time away you probably are going to book an early flight.  Have the kids sleep in the clothes they are going to wear on your travel day—that way they can just be transferred from their beds to the car to the airport with minimum fuss. Of course, if your kids are like mine, no matter how early the flight they will be wide awake and ready to go!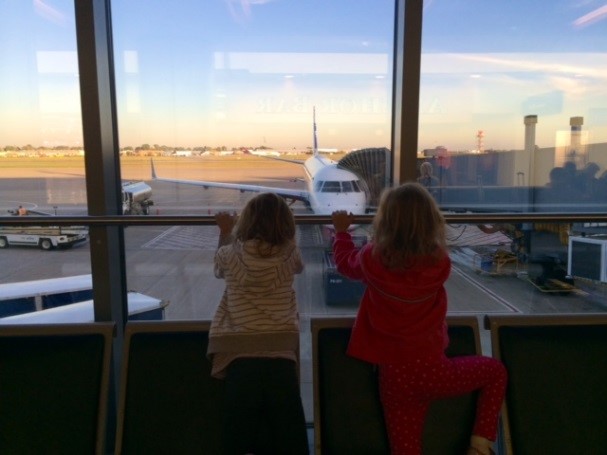 Let the kids pack their own small bag of activities for the plane. Don't forget to bring a stuffy that they can cuddle with, and when they aren't looking, add a few 'new' things to their bag (think a new colouring book, a small toy and a few snacks for the plane). And don't forget earphones for everyone – unless you want to pay the extra $5 per set when you get on the plane!
Travelling as a family creates incredible memories and when you do some smart planning ahead of time everyone (even mom!) will be able to enjoy their time away even more.