I'm a self-proclaimed professional traveller. I mean, I love to travel and I can pack within an hour's notice. I don't have a separate "travel wardrobe" I just generally wear what I would on any given day. Toss in the appropriate shoes (well, that's debatable according to my hubby) and I can easily be whisked away! But more than often, it's my mobile device that I tend to leave to the last minute.
We just vacationed in Boston/Cape Cod and literally hours before leaving, THAT lightbulb went off in my head. My iPhone. I know that roaming charges and data plans can add up if you're not careful. I've heard stories from friends who have travelled and were dinged with shocking bills after they returned from vacation. Factor in teenagers with their device (have you seen the amount they text?) and whammo! Forget those new shoes that you're coveting.
So, back to this trip! I had received an email from TELUS about their recently updated Travel Passes. I quickly went online and was able to sign up instantly. Totally saved my a$$! And it was very simple to use and understand what I was signing up for.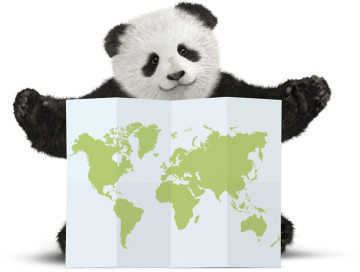 What is it?
The Telus Travel Passes offer better value with a savings of 50 to 90 per cent off regular pay-per-use rates. So, you can stay connected with family and friends while travelling outside of Canada. Take it one step further and they have what is called the "travel tracker". It's a great way for you to manage data usage in real-time while travelling internationally.
How it works?
Travel passes can be purchased online or on the actual smartphone device. There are several options depending on how much you think you will use your phone. Again, super handy for teenagers too! I opted for the Travel Pass at $65 Cdn. for myself! This pass included 300 minutes of calls, 300 MB of data, unlimited outgoing text messages, free incoming text messages (overage would be $.50/minute, $.50/MB and according to the site the savings was well over $1,885 based on pay-per-use rates).
The Verdict:
When I landed in Boston, a text message (free) came through to let me know about the rates for voice, SMS and data rates, roaming options and a link to the travel tracker portal. TELUS also sent me a notification right away to let me know when my smartphone started to use the data while I'm roaming. This is a key feature that I found really useful! I had no idea, previously, on just how much data I use. Amazing how much is used through certain applications, emails and auto-updates!
Throughout my vacation I was sent notifications on how much data has been used on the Travel Pass. It gave me a great understanding — an eye opener, really — on what I can eat through in a week! I'm a heavy user – you can find me on Instagram, Twitter and I'm also on Facebook. It's what I do, soooo I really put this pass to the test!
When I returned to home soil, I had received a text with a summary of my usage… 267 MB. Wow! So, now I know!
For the record, I had once forgot to sign up for a travel pass and for a similar trip to Boston a few years back. I wouldn't consider myself a heavy user back then, but an average user. I can clearly remember my phone bill coming in at around $300. A friend of mine came back from Croatia with a bill for $800. He was shocked. So, clearly it's worthwhile to grab a travel plan and put that on your travel/packing check list!
While I realized that I could have free access to WiFi at local coffee shops and at the hotel, it was peace of mind to know that I didn't have to worry about looking for these sources all the time. Reality is, we need to stay connected to family back home in case of emergencies.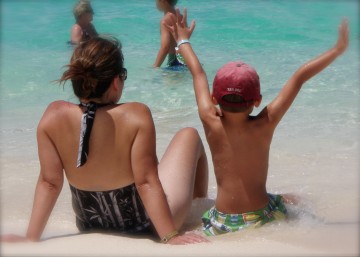 So, enjoy your well deserved vacation and not your phone! And feel more like this —->
Have you ever forgotten to add on a travel plan onto your smartphone?