I've written before about my love of road trips. Packing our belongings in the van and setting out for hours on the road is an adventure that my family tackles enthusiastically. We've driven to Chicago, Montreal, Vermont, South Carolina, Florida, Pittsburgh and many points in between, and what gets us through these trips is our love for spending time together in a confined space. Sorry…my nose just grew about two feet.
What gets us through these trips is our various electronics. Playstation in the back seat, portable DVD players for all, iPod touches, iPod shuffles, laptops and iPhones…all plugged into our own individual ears. The silence is absolutely amazing.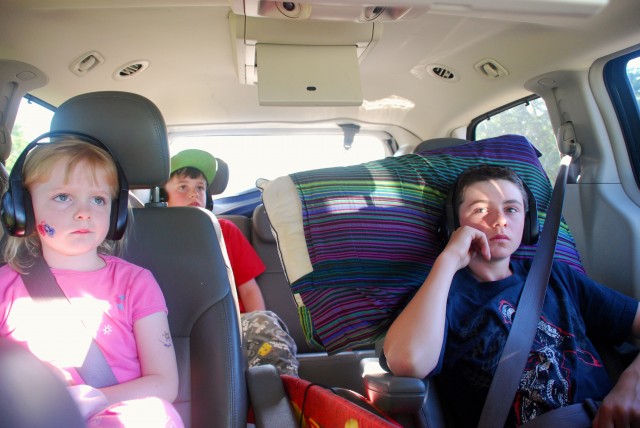 There was a time when we did road trips without headphones. Please ask me about the 24 hour drive to Florida that we endured when my 2 year old son refused to listen to anything but the soundtrack to "Oh Brother Where Art Thou?" Ask me about the road trip when my sons were obsessed with Crazy Frog. My ears may never recover from the hours they spent bleeding as we listened to that horrible reptile singing about Cotton-Eyed Joe. As recently as last summer, we were all inflicted to a little more Disney teen pop songs than I'm comfortable with because the ear buds that came with my 8 year old daughter's iPod shuffle hurt her ears after a few minutes.
Then along came Coloud Headphones. Stripped of all unnecessary details, this line of Scandinavian headphones is debuting in Canada this year, and the Coloud KNOCK is the tech must-have for kids today.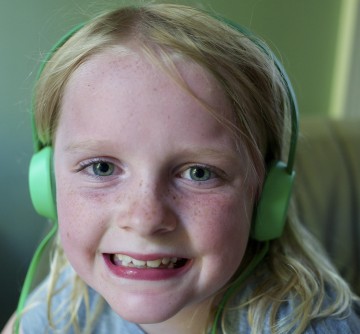 Great kid-friendly qualities include:
incredibly light weight headphones with minimal moveable parts, which makes them strong enough to withstand the pressure of everyday listening (and not so gentle hands)

they sit on top of the ear, which allows parents to hear if children have turned up the volume too loud
the foam padding rests comfortably on top of ears and stays put during hours of wiggling and squirming
they come with a "tangle-free system" so kids can avoid the cord-clump when transporting headphones from knapsack to vehicle
Coloud KNOCKs retail for about $37 and are available across the country.
We all know that a happy kid makes for a happy road trip, so our friends at Coloud are offering an UrbanMoms member a pair of these wonderful headphones to make your life a little quieter and happier. Tell us the one song that your kid can't get enough of, that you'd be happy never to hear again.
Contest closes July 2, 2013