Single mom is a nice way of saying "amateur juggler". Juggling flaming torches is flashy and glamorous at a circus. Juggling coffee, purse, phone, backpack and lunch kit in a white gym shirt is my morning suburban freak show. It's scary and exciting, but sometimes things go wrong and I need a stain fighter I can depend on.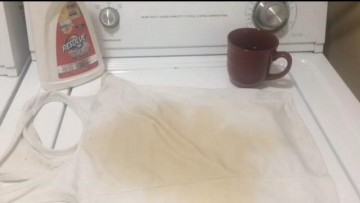 After all, I do math all day and write funny, engaging stories at night. I want my whites to look as bright as me. Resolve Gold Oxi-action gives 60% whiter whites, so I look 60% more grown up and 60% less clumsy.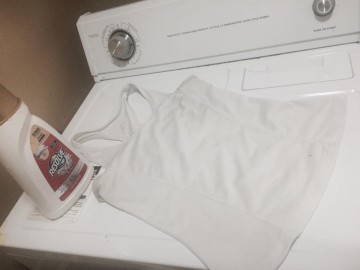 That's pretty impressive math, but I don't have all day to wait around. When you are a writer, you need to have an elevator pitch, something quick to get folks to buy in. Resolve Gold Oxi-Action is my elevator pitch – it works in just 30 seconds.
I love instant gratification. You can make a paste, dab it on there and stains may disappear right in front of you. A lot can happen in 30 seconds, which is why silence is very suspicious from a parenting perspective. Resolve uses that time to take my stains away, which is better than what my kid did with his glow in the dark science experiment on the rug.
I love fast, powerful stain fighting by pre-treating or soaking.  I'm always cleaner after I soak, usually with fancy bubble bath, so it seems fair that my laundry get the same luxury.
https://www.youtube.com/watch?v=iTWR1C-h7A4
Resolve works on blueberry, coffee, grape juice, grass, beet juice, wine, and beef gravy. It's nice to know I'm covered no matter what is on the menu.
It comes in gel or powder, which is great because I love choices! Don't tell me what to do, let me pick! I'm a rebel with a coffee stain.
This post has been brought to you by Resolve Gold, but the images and opinions are my own. For more information, please visit http://www.powerofresolve.ca/.