A little girl ponders her nickname, and how she is like a whole host of other animals, too.
Little Mouse, by Alison Murray
Disney Hyperion Books, ISBN: 978 1 423 14330 7
This little girl's mother calls her "little mouse," but she doesn't think she's really all that mouse-like at all. She talks about how she is strong like an ox, makes far more noise than any mouse, moves differently, and so on. Each quality is illustrated with an animal (or a few!) that mirrors her actions. In the end, though, she is content at bedtime to be a cuddly little mouse, after all.
This is sweet without crossing into saccharine, a very important line to watch in kids books, and the illustrations and book design really make the whole book a charming package. The thick, creamy, matte pages and retro style of drawings give the girl a little sass at he same time that they let her stay sweet and entirely free of either sappiness or brattiness. I'm really quite taken with this little bedtime story!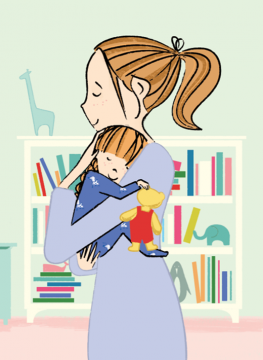 Here, take a look at the last page. I think you'll see what I mean.