My trip to England two years ago was magnificent, until I had a tantrum in the middle of a street.
My sister, niece, aunt and I had looked forward to the trip for months. We had never been to London before, so we didn't want to miss a thing: Westminster Abbey, the Globe Theatre, St. Paul's Cathedral—you get the idea. We dined in pubs, shopped at Harrods and saw two plays. We strolled through Hyde Park, fed the swans and, because we were there during a heat wave, waded (with at least 200 other bathers) in the Princess Diana Memorial Fountain.
We also wanted to experience the area surrounding London, so we ventured out on a day tour to Stonehenge, Bath and Stratford. That's when I got in trouble.
In hindsight, we never should have booked all three locations in one day: it was just too much for us and our bus driver, apparently. But (as I tried to explain to the tour guide in a very rational voice), I was not going to leave Stratford-upon-Avon without seeing Shakespeare's grave. My entire reason for going to Stratford was to revel in all things Shakespearean. I was an English major for heaven's sake—to not visit Shakespeare's final resting place would be sacrilegious.
Had our tour guide not been so interested in the sound of his own voice, we would have had plenty of time to pay our respects to Will and get back to the bus before it was scheduled to depart. As it was, I had to race down the streets of Stratford to hold the bus for my aunt who couldn't walk quickly in the heat. Well, they stubbornly refused to wait—hence, my tantrum. I stood in the middle of the street, arms crossed, directly in the bus's path. My niece has never been so embarrassed.
Lady Olivia Standish, in The Other Daughter, is a 1920's London socialite. She has everything a girl could want: social standing, jewels, a title, and, of course, a handsome fiancé. Although not particularly beautiful, she has grace and intelligence. Most importantly, perhaps, is that she had the good fortune to be born to an earl. Her life is set—and it's a good one.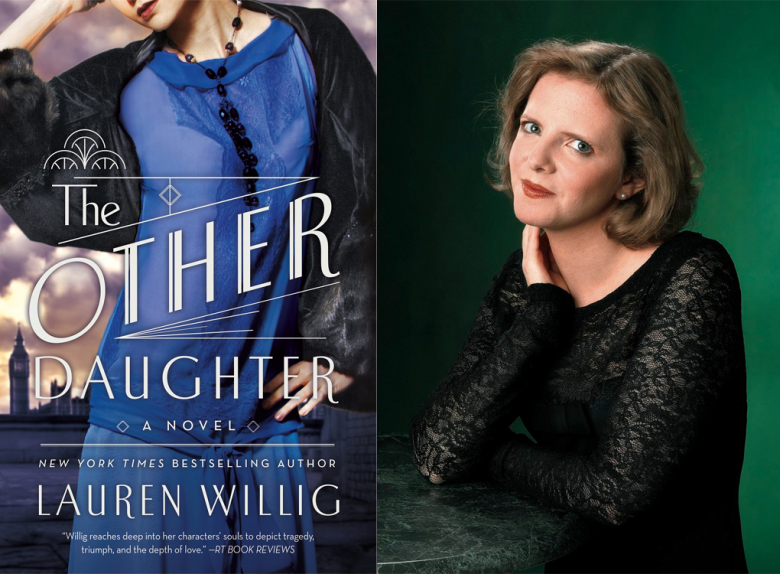 Everyone has reason to be envious of Lady Olivia, but no one more so than Rachel Woodley. Born to a botanist who died when she was four, her life hasn't been as easy. She and her mother work hard to keep food on the table and heat in the house. Not that they're complaining. They've been quite happy together in their simple life—until Rachel finds out that they could have had so much more.
While cleaning out their cottage after her mother's death, Rachel discovers a newspaper clipping with her father's picture alongside Lady Olivia Standish. The inscription? Lady Olivia Standish, escorted by her father, the Earl of Ardmore.
Shattered, Rachel sets out to avenge her misplaced destiny. But one can't abruptly walk into London's social scene—first, she must legitimize herself with an assumed identity and a proper title, and only then can she confront her long-lost father with his deepest secret.
Rachel is determined to make a splash: no longer will the Earl of Ardmore deny his other daughter.
Lauren Willig is a best-selling author of numerous historical novels. The Other Daughter is published by St. Martin's Press. 2015