You know the saying, "You marry the man, you marry the family"? (And boy, isn't that the truth ladies?) I've found out recently that a similar relationship forms when you buy a piece of property.
My husband and I had a list of "must-have" criteria when shopping around for a cottage last year. We wanted road access, three bedrooms, a fireplace, a porch, and a beautiful view. We wanted enough land so our daughter and dog could play, but not so much that we spent all of our time landscaping. And, of course, we wanted it to be a reasonable driving distance from our home and be within our price range. Was that too much to ask?
So back to the husband/family analogy: Amazingly, we found a cottage that met all of our criteria, and we were thrilled when our offer was accepted. What I've learned since then? "You commit to a property, you commit to the neighbours".
Having neighbours is kind of like having roommates. You see their stuff, hear their music, smell their cooking, tolerate their noise. On cottage properties, you may also share a waterfront, fret about bonfires, entertain their kids, and scoop their dog's poop. Like it or not, you're sharing your property line—and part of your life—with them.
My husband and I didn't think to include "awesome neighbors" on our must-have list for our cottage, which, in hindsight, should have topped it. And you know what? We scored. (Insert prayer of thankfulness here.) I didn't think about how bad it could have been until I realized how good we got it. Our neighbours are wonderful: they are friendly and gracious and generous. Best of all?  They are tolerant of us—our stuff, our noise, our kid, our dog. They are worth their weight in gold for sure.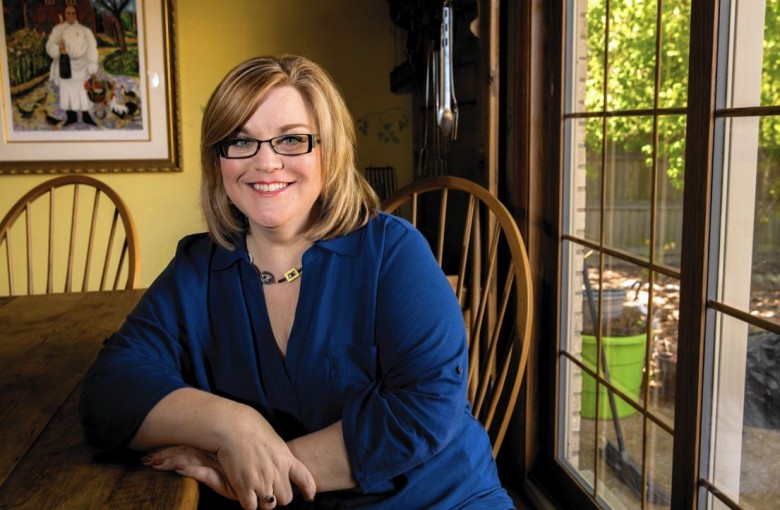 Izzy Lane, in The Good Neighbor, is a recently divorced mother of a young boy. Desperate to provide her son with a stable life, Izzy moves back into her childhood home where she lived happily for years, mostly because of the care and support of Mrs. Feldman, her next-door neighbour. Over time, Mrs. Feldman has become her confident and mentor and Izzy can't think of better role model for her son.
Abandoned by her ex-husband, Izzy takes on an additional job to pay the bills. Writer of "Philly Over Forty," Izzy blogs about living the single life in Philadelphia: working, raising a child alone, friendships, dating and sex. Before long, Izzy's blog is a hit, especially her stories about Mac, her new hot and successful boyfriend. Her blog traffic is soaring, and Izzy's advertisers are pumping out the money.
But Izzy's success doesn't come without a cost and guilt is a heavy cross to bear. So Izzy confesses to the one person who has always cared for her—she tells Mrs. Feldman the truth.
"Philly Over Forty"—the blog that singletons depend on for advice and hope—is a lie. There is no Mac, and Izzy isn't over 40. She is a fraud and, if exposed, could lose everything she holds dear, including, apparently, her lifelong friendship with Mrs. Feldman.
The Good Neighbor is about broken relationships and fractured trust and the people in our lives who hold us together when we need them the most.
Amy Sue Nathan lives in Chicago and is the host of the popular Women's Fiction Writers Blog. The Good Neighbor is her second novel. St. Martin's Griffin, 2015.