I was forty years old when I got my first tattoo. I had been contemplating getting one for years and finally decided that forty was as good of a time as any. I mean if I was going to turn forty, for cryin' out loud, I might as well do something memorable.
I'm no stranger to tattoos. My father has several, including a beautiful memorial one in honour of my mother's life. My sister is tattooed, as is my cousin, niece and numerous friends. Their artwork is lovely, tasteful, and most importantly, meaningful to them. And that's what I wanted: something deeply personal. I certainly wasn't going to pick out a design from a book that would be replicated on hundreds of other bodies.
My husband brought me a sunflower the first time he was late picking me up. We had just started dating and I had flown into Los Angeles to see him. That sunflower soon became a symbol of our relationship: we share them on special occasions and we have a painting of one in our home. I have a (wee) bit of talent when it comes to sketching so I created a design of one which is now tattooed on my back. It's my love letter to my love.
Not too long ago I saw a woman with a "YOLO" tattoo. Now to each her own, but I just don't understand why people choose to be trendy with something so permanent. I suppose "You Only Live Once" could be meaningful to her so I really don't want to judge. But I do have to ask, what if YOLO isn't true? What if what we do in this life projects into future generations?
Janie, in The Forgetting Time, is a single mother to Noah, a four-year-old, precocious and troubled little boy. Terrified of bathing, he has almost nightly terrors of being stuck under water. That said, keeping him clean is nearly impossible. His teachers won't allow him to participate in activities at school if he won't wash his handsBook Review and Janie isn't physically strong enough to hold him in the shower.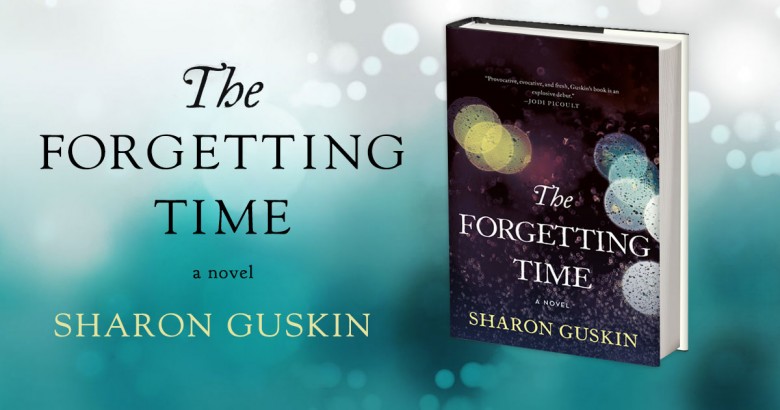 Despite a bit of grime, Noah is a loving boy who seems wise beyond his years. Janie is proud of how intellectual he is at times, and just assumes that he picks up information from conversations he overhears which is why she isn't too concerned when the director of Noah's daycare calls her in for a conference.
Oddly, Noah has been talking about guns—a .54 caliber Renegade rifle, to be exact. And, even more strangely, he's been retelling, in detail, the plots of the Harry Potter books—books he's never read. But it's his recollection of his dreams—of being forced under water—that are more concerning to the school. And when he begins crying for his "other mother" Janie finally admits that something might be seriously wrong.
Child psychiatrists aren't cheap, and none seem to have an explanation for Noah's behaviour. One suggests early onset schizophrenia, a diagnosis that terrifies Janie to her core. But it isn't until Janie meets Dr. Jerry Anderson, a doctor researching children who have memories of previous lives, that Noah's "symptoms" start to make sense. Is Noah living the life of a boy who drowned? And why does he know about guns?
The Forgetting Time is a provocative book inspired by real research in reincarnation. It is Sharon Guskin's debut novel. Flatiron Books, 2016.