As a kid, I didn't have a lot of luck when it came to art museums. To be more precise, I set off an alarm in one and threw up in another.
My mother was always a great fan of art. She majored in Humanities, and our family spent many Sunday afternoons wandering around the local galleries in our city. I don't remember being overtly bored by the activity but I never developed the passion my mother had for it. And then there was the small matter of the alarm bells. And the barfing.
My appreciation for art has grown over the years, due (I think) to my own interest in drawing and painting. My feeble attempts allow me to recognize the enormous talent of the masters: Degas, Monet, Da Vinci, Van Gogh, etc., plus hundreds of lesser-known artists. And I've been lucky enough to view some of their originals.
Twice now I've stood in front of the most famous painting in the world: Da Vinci's Mona Lisa. (And I'm happy to report that nothing dramatic happened either time.) The Mona Lisa is so recognizable that it is difficult to get your head around the fact that you are in the presence of the actual masterpiece. Of course one has to view it behind bullet-proof glass from 15 feet, so a close examination of it is out of the question. Probably better for me anyway considering my history.
Anybody who was anybody in the late 19th Century had their portrait painted by Giovanni Boldini, the "Master of Swish" according to a 1933 Time magazine article. Known for his flowing style, he was in high demand from the European elite. And he was confident in his ability, which served him well when it came to painting Gladys Deacon Spencer-Churchill, the Duchess of Malborough (1881-1977). Rumour has it that she was so striking that painters were worried that they couldn't capture her beauty.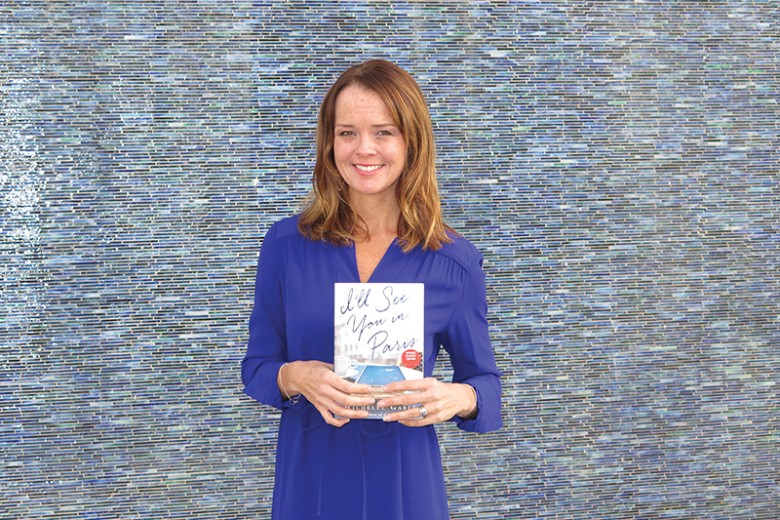 The Duchess of Malborough was more than just beautiful though, as it becomes clear in Michelle Gable's new novel I'll See You in Paris. She was spirited, opinionated, and astonishingly smart. She rubbed elbows with the likes of Marcel Proust, Edith Wharton, and other famous authors of the time, and spoke her mind at will. She also went missing for forty years.Annie Haley, on a trip to Banbury, Oxfordshire, England with her mother, learns of Pru Valentine, the young, freshly heartbroken woman hired in the early 1970s to care for Mrs. Spencer, the town's recluse. Known for her outlandish behaviour, including running amok while naked and shooting at trespassers, Mrs. Spencer isn't the ideal ward. But Pru stays on, despite the mess of the house and large number of dogs living there as Mrs. Spencer's guests.
Things get more interesting upon the arrival of Win Seton, a biographer convinced that Mrs. Spencer is the long-lost Duchess of Malborough, a claim that Mrs. Spencer vehemently denies. As the two spar it out, Pru can only watch and wait to see who will win the battle of wits.
I'll See You in Paris alters in narrative between Pru and Annie, a young researcher determined to discover her own mother's secrets. Why does her mother downplay her interest in an old book that Annie found in their library? And does the book hold the answer to what really happened to the Duchess of Malborough?
Michelle Gable is the best-selling author of A Paris Apartment. I'll See You in Paris is her second novel. Thomas Dunne Books, 2016.