My husband will tell you that I'm obsessed with the thought of head lice. He's right. Now let me be clear: I don't relish being obsessed with the little critters; being obsessed with head lice is like being obsessed with cellulite—nobody enjoys thinking about it all the time. Had I the ability to obsess rationally, I'd prefer Taye Diggs or Ryan Gosling to control my thoughts, thank you very much.
I'm sure you can relate to my obsession about head lice if you've ever deloused your kid and home. It's a nightmare. Everything needs to be washed and vacuumed…and I do mean everything: clothing, hats, bed linens, bath linens, stuffed animals, furniture, car seats. If it isn't plastic, you better clean it or you'll be swearing profusely in about a week.
My daughter was five the first time she caught lice. It was making its rounds in her daycare, and she wasn't (we weren't) lucky enough to remain immune. I discovered the infestation when I arrived to pick her up and she had a louse crawling across her forehead. Shudder. By the time she caught it the second time (again at school), I had morphed into a raving Dr. Hyde. Not a bed or piece of furniture remained unscrubbed, the dog trembled under the table, and my husband voiced concerns about the foam forming in the corners of my mouth.
Lisa Scottoline, co-author of Does This Beach Make Me Look Fat?, feels about fleas the way I feel about head lice: seething hatred. We'd sooner burn down our houses, collect the insurance, and move to Italy than to deal with the tiny fiends from hell again.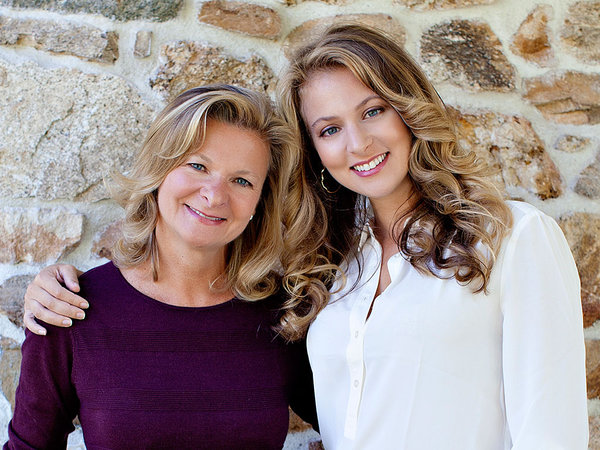 Lisa doesn't know which one of her five dogs first introduced the fleas to her once-pleasant and comfortable home—they've lawyered up and have taken an oath of silence (except for when they're blaming the cat, of course). Repetitive bouts of the little bastards have poor Lisa monitoring her moles for jumpers with the same frequency that I'm caught staring at my daughter's head.
And now Boone, her Cavalier King Charles Spaniel, has developed anxiety—just to keep things interesting. It's probably a result of the constant flea baths, but that's just a guess. The solution? Anti-anxiety medication…for the dog, not Lisa.
Does This Beach Make Me Look Fat? is a collection of stories and confessions by Lisa and her daughter, author Francesca Serritella. Together, they discuss—in brutally honest and often hilarious prose—nearly every topic known to (wo)man: dating, careers, nightlife, animals, exercise, weight gain/loss, men, what's in men's pants (wallets!), friendship, family, parenting, death, fleas. You get the idea. Oh, and Bradley Cooper. One should never forget about Bradley Cooper.
Lisa Scottoline is the author of 24 novels and the co-author of six humour memoirs—including Does This Beach Make Me Look Fat—with her daughter Francesca Serritella. Scottoline and Serritella are Sunday columnists for The Philadelphia Inquirer. (St. Martin's Press, 2015)