Last Saturday morning the handle of my coffee cup broke off in my hand. The cup was a leftover from a club I belonged to in university: Sigma Tau Delta—the Honours English Club (exciting, I know). It made me sad…the mug was practically vintage.
Every once and a while I'm struck by the fact that I'm not 21 anymore. Seriously, the thought nearly knocks me off my feet. In my head I'm still that young, vivacious girl who had the whole world ahead of me, so how did I (like my now-broken mug) become 20+ years older? It's mind-boggling.
I've always regretted not going away for university. If I had one do-over in life, it would be this: live in a dormitory and join a sorority.
I received a good education at the university six miles from my home. It has a couple of dorms available, but for most students it is a commuter school. Sure, I saved on living expenses but I missed out on so much more—having a hundred roommates, parties, all-nighters, sisterhood, independence—you know, being young and adventurous and carefree like 21-year-olds should be. Oh I had fun and made friends and attended get-togethers and was a member of Sigma Tau Delta, but it just wasn't the same experience as living on campus. It would have been my bliss.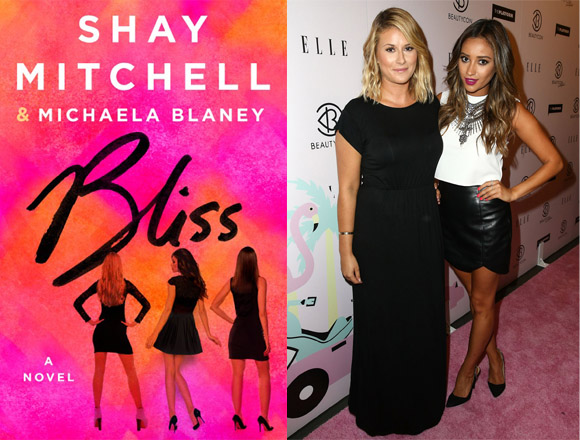 Sophia, Demi, and Leandra, in Bliss, have been best friends for years. Young, beautiful, and determined, each made a pact at age 17: they'd be friends forever and they'd always follow their bliss—Sophia would become a famous actress, Demi would seek out grand success, and Leandra would be lavished with gifts from a Wall Street husband. It was to have been so simple.
Now, four years later, Sophia is a waitress, Demi's recent break up has left her homeless, and Leandra can't focus on anyone but herself long enough to stay in a relationship. Their bliss is nowhere to be found, and worse, Leandra and Demi won't speak to each other.
Despite Sophia's attempts at reconciliation between her two best friends, they refuse to discuss what went wrong between them. Caught in the middle, Sophia doesn't know which way to turn after the worst night of her life. Instead, she internalizes the trauma and loses all the trust she once had.
With Sophia 2,000 miles away, Demi suffers through her break up with only a cocktail by her side. Then one too many lands her in jail without a car, a job, or a friend to lean on.
After a disastrous first night in Thailand, Leandra vows to never be naïve again. Pampered by one rich boyfriend after another, she falls into whatever role they wish for her. But playacting is exhausting and Leandra wonders if she can ever reveal her true self.
Bliss highlights travel, love, lust, and desire, but ultimately explores the strength we gain from friends, the resilience we have when put to the test, and, of course, the downright sexy life of a group of 21-year-olds chasing their bliss.
Bliss is co-authored by Shay Mitchell (star of Pretty Little Liars) and her best friend Michaela Blaney. It is their first novel. St. Martin's, 2015.