The day my mom was diagnosed with cancer we cut her hair short and dyed it purple. The colour description on the box said "Rich Mahogany," but we decided to add the colour booster because, really, why the heck not? Anyway, the result pushed mom's hair into purple territory and she looked like a punked-out Easter egg for about three weeks.
Mom couldn't bear the thought of losing her hair, which (in all honesty) kind of surprised me because she wasn't the slightest bit vain. I think her dread stemmed more from the overall insult to womanhood that the breast cancer threw at her. The fact that cancer was taking both her breast and her hair was just too much. She made me swear to shave her head the moment she noticed her hair falling out; she wasn't going to stand by and watch it come out in clumps.
The morning she found purple hair lying on her vanity table we grabbed her comb and a pair of clippers. It only took a matter of minutes to clip her down to a buzz cut, and just like that mom looked like a ten-year-old boy. Shaken yet undeterred, she told me to take it all: "Shave it," she said. That's when things got messy.
For someone who had planned ahead of time to shave her head at the first sign of balding, she wasn't very prepared for the event. We had a new razor blade for her Women's Gillette, but after searching high and low in both bathrooms, we couldn't find any shaving cream. Our decision about what to do next can only be blamed on two women reaching the apex of the emotional roller coaster that follows a cancer diagnosis: we took the whipped cream out of the freezer and slathered it on.
Mom's been gone for five years now and one of my clearest memories of our time together is of being in the kitchen that morning mopping melting, hairy goo off of her face and neck while we howled with laughter. It was the kind of laughter that made previously unshed tears stream down our faces; the kind that relieved the pent up tension we had been harbouring. To this day I can't tell you why we didn't just go out and buy shaving cream, but I do know that we needed that moment of hysteria to face the reality of chemotherapy and all the hideous gifts it brings.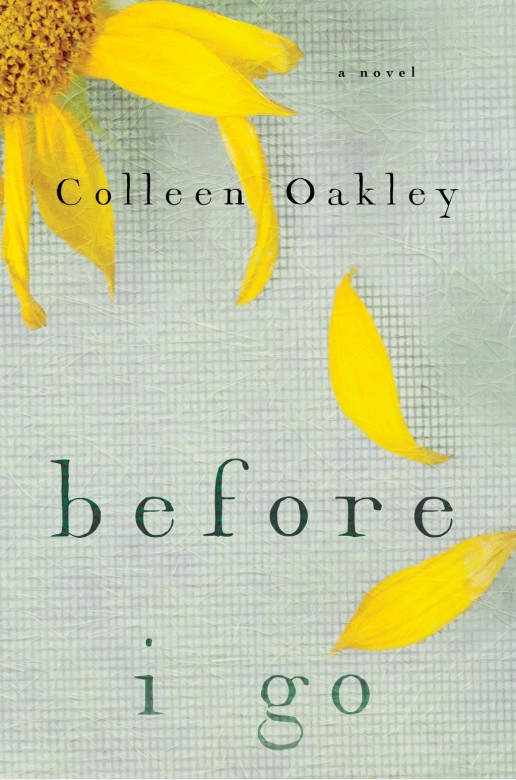 In Colleen Oakley's novel Before I Go, twenty-seven-year-old Daisy Richmond is a bright, beautiful, outgoing woman with an adorable house and an adorable husband. Sure, he's a bit of a slob and she's a tad stubborn (and their house needs a repair or two), but they're living the dream. Up next? Daisy will graduate with her Master's in community counselling, Jack will earn his Doctorate in veterinary science, they'll have 2.3 kids and live happily ever after in a house that doesn't leak rain water.
But that was yesterday.
Today Daisy knows about her body's betrayal. Despite living a regimented life centered on optimal health, her breast cancer is back. And this time it's metastasized in her bones, liver and brain. Daisy's happily ever after has just been reduced to six months.
So Daisy does the only thing she can: she sets out to find Jack a new wife. Jack will need someone to make sure he eats (something other than Froot Loops); someone who won't mind picking up his dirty socks and dishes; someone who will keep him from missing her too much. Daisy's cancer may destroy her, but she'll be damned if it destroys him.
The secret quest provides Daisy with a focus and purpose, but delivers its own kind of heartbreak. If Daisy's going to find the perfect wife for Jack—and ultimately, the perfect woman for his future children—Daisy has to swallow her own grief over everything she's losing.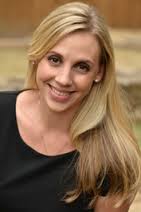 As it turns out, the grief is harder to fight than the cancer. How do you stay rational when you're auditioning someone to live out the rest of your life?
Emotional and gripping, Before I Go is a poignant novel about the realities of cancer: who it takes, who it leaves behind, and the sacrifices we make to protect the ones we love.
Before I Go is Colleen Oakley's debut novel. Simon and Schuster, 2015.