I don't know about you, but I find family holiday planning a tad overwhelming.
There is so much gear to pack, so many stops to map out, and it all kind of makes my head spin.
But what if you could just load up your car once? Go for a short drive from the city and find a one-stop resort where you could settle in and enjoy a tonne of unique activities that suited kids of all ages and even had some perks for the parents, too? Well, Blue Mountain is it.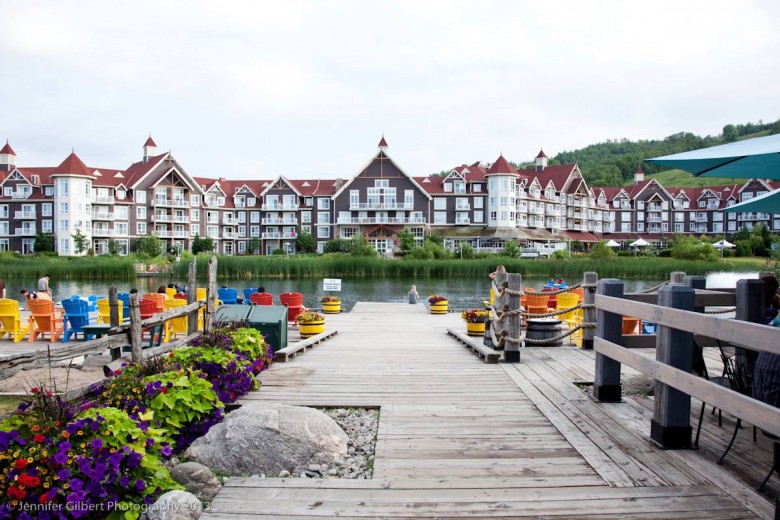 Once you're there, you're golden. There is not a single thing to plan after that.
You don't have to load your kids in the car or pack lunches for a day trip somewhere or scour the internet for nearby attractions. The choices for activities are endless, they are all within walking distance, and there are options for all ages. There is paddle-boating and kayaking on the lake, mini-golfing, mountain biking, segway tours, gondola rides, Plunge waterpark, ropes courses, the Scandinave Spa (for when momma needs a break from the kids!) and the Ridgerunner roller coaster that winds down the mountainside. Blue Mountain is a four-season resort so when the winter hits, the place becomes a winter wonderland with a skating rink, ski bunnies schussing down the slopes and hot chocolate in the village. I'd love to see it under a blanket of snow!
I tried out the low ropes course and there were families with six year-olds traipsing through the course, as well as adults. Super fun!
The village is the lovely heart of the resort where you can browse the shops, wander into old-fashioned candy stores and also get a Starbucks coffee, or go all-out and order some poutine or sample a caramel apple the size of your head.
The restaurants cater to both mature and kid-friendly audiences with choices galore.
We tried Tholos, a Greek restaurant, and Oliver and Bonacini, the flagship of the Westin. The menu featured exotic choices, but still some classic staples like this fantastic burger and yam fries.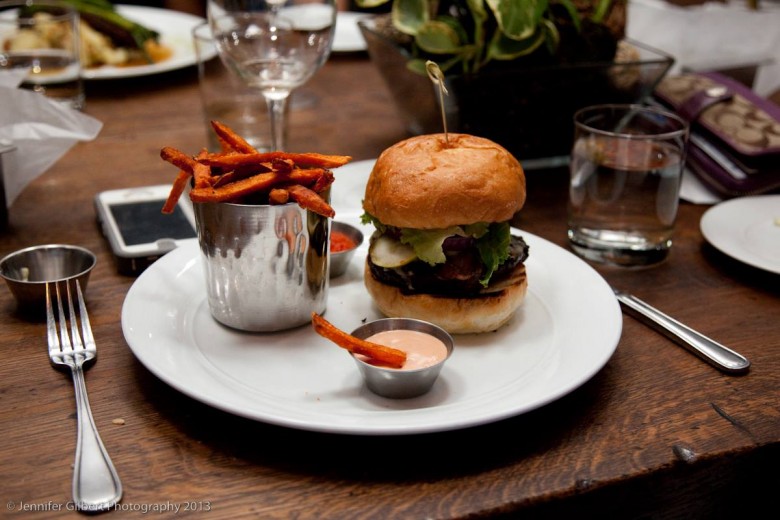 Blue Mountain is the perfect place to bring your family and take your time exploring the resort and making lasting family memories. I am so glad I got to experience a taste of summer at Blue!
All photos taken by the ever-talented Jennifer Gilbert.