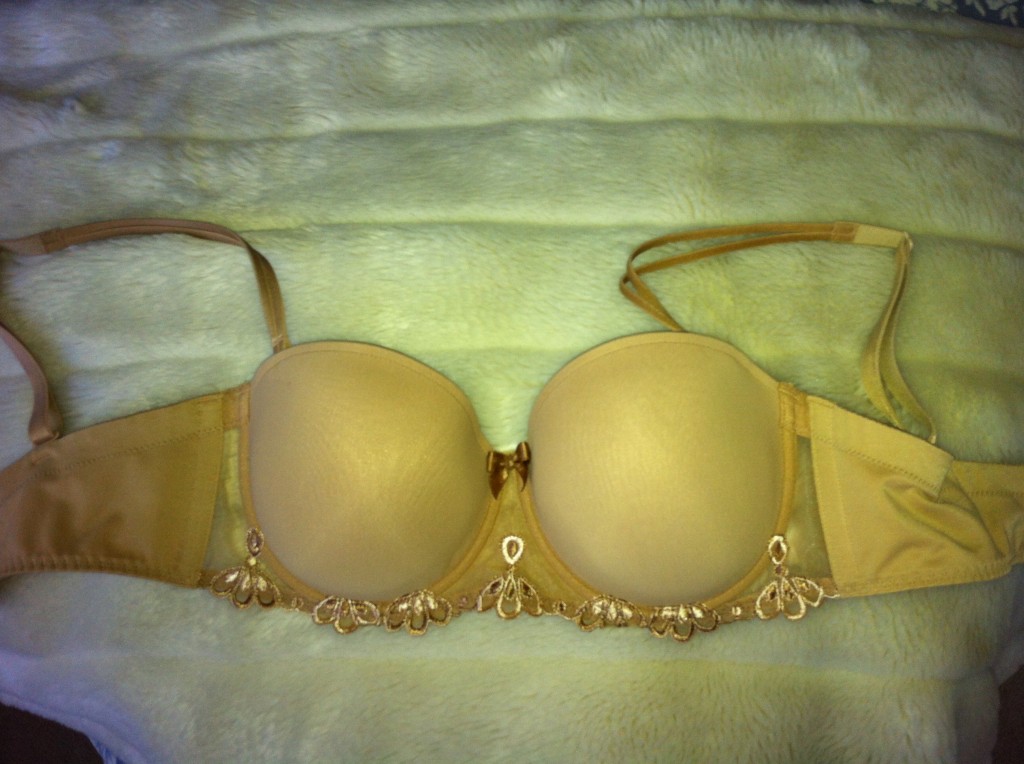 I have been thinking about that first bra shop this morning as my thoughts are with my best friend from my first bra days when breasts were new to me. She is about to lose one of hers to cancer.
As much as daughters are like their moms, mine were horrified too by the first bra shop. I was not allowed to look at them, breathe, talk to them, talk to the salesperson, talk of boobs, see the fit, smile, frown, stare, look, think, stand or sit.
This poem (here, in part) by Parneshia Jones' called Bra Shopping sums it all up well.
The bra lady and my mother discuss how the bras fit just right and will do the trick with no bouncing at all/ Mama thanks the lady for torturing me and we leave the nightmare that is the bra department.

 
Mama and I enter into no man's, and I mean no man in sight,land
of frilly lace, nightgowns, grandma panties, and support everything.
A wall covered with hundreds of white bras, some with lace, ribbons,
and frills like party favours, as if bras are a cause for celebration.
Some have these dainty ditsy bows in the middle.
That's a nice accent, don't you think? Mama says. Isn't that cute?
Like a dumb bow in the middle of the bra will take away some of the 
attention from two looking, bulging tissues.
Do you remember your first bra shopping with horror or excitement?