This month I turn 45 years old. It's an interesting number for me. I feel, given the longevity of most women in my family (besides my mom), like it's the half way mark. It also came to me this weekend that in my 45th year, I will have had my step-mother in my life for half the time that I had my mom. I'm not sure that the stat signifies anything at all except for the oddness of the way life works.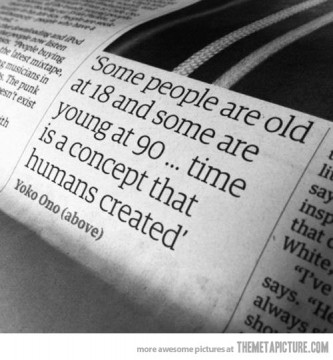 I don't feel 45 but at some point this weekend, it hit me that I am. For the first time, I noticed crows feet in the corners of my eyes. I recognized that the grey hair is multiplying and needing to be 'assisted' far more often than at 40. I went to a concert that required standing from 8:30 – 2am. It hurt. Like a lot. My legs and back felt like I had been moving boxes all day. My equally 45 year-old friend was doing stretches at the bar by the end of the night. Two old farts in agony.
Speaking of farts – another thing with age? When you get street meat at 2am, hot italian sausage is a bad choice. I point this out, just in case you've forgotten since a decade ago when you last got it.
I'm not sure why all this aging is making me so melancholy. After all, I feel like I'm in better shape than at 20. I think I'm getting better with age – mentally and physically. I'm very happy with Will, my family and my friends. So why is it so hard to accept?
Is it because the kids at my office didn't know who Fat Albert was last week? Is it because I'm closer to retiring than to the start of my career? Is it because when I found myself single 13 years ago, I didn't really believe I would still be at 45? Is it because I get called ma'am and Will's mom all the time and not Sara?
I'm really not sure. But I know this. I have 29 days to get okay with it. And then another five years to prepare for 50. Oy.
In the meantime? A week till Jamaica….umm where is Stella's kid in this trailer?
[youtube id="9FXXJxy7hUc"]