My firstborn is at a stage in his life where I often do not enjoy him.
I do not enjoy his attitude.
I do not enjoy sass and backtalk.
I do not enjoy his disrespect.
I do not enjoy his rudeness and impatience with his brother and sister.
I do not enjoy his disgusting messy bedroom.
I do not enjoy his grade 7 math homework.
I do not enjoy the fact that he is wonderful to everybody but us. I get compliments all the time about how nice he is. He's a good kid. So polite and pleasant.
I don't enjoy the fact that everybody else gets the best of him and we get the worst of him.
But every now and then he'll forget to be a jerk at home and give us a glimpse of the Campbell that I hear all about.
I looked out the window the other day and saw him teaching Cuyler and Eva how to roller blade. A sense of relief washed over me and I realized that the good is still in him.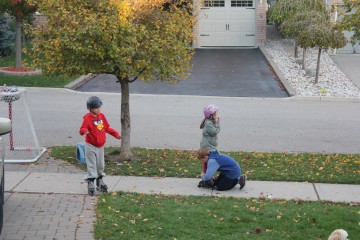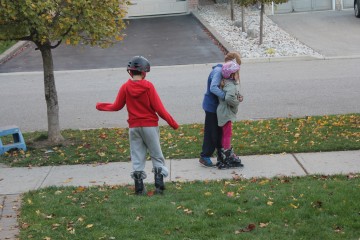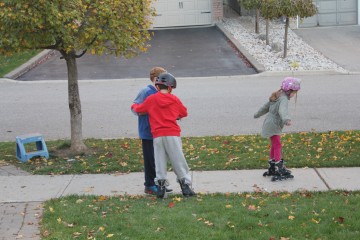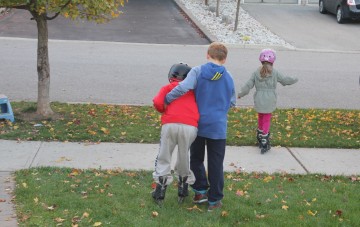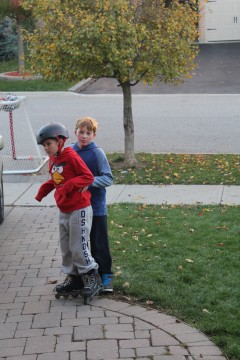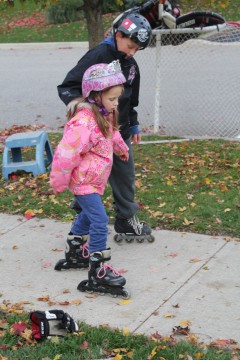 It gives me a little hope that maybe one day this phase will end and I will get my lovely boy back.