The year was 1984. I loved the movie Footloose, singer Tina Turner and the band the Culture Club. Other bands from England like Bananarama and Kajagogo had that wild hair and eyeliner that seemed so very edgy and cool. My best friend started teasing her bangs and spraying them super high, using white zinc ointment as lipstick, and lining her inner eye waterline with blue eyeliner. I thought that she was so cool, and I wanted to do the same but at 13 years old, my mom wouldn't let me.
As my own daughters entered tweenhood, I took a decidedly different approach. Makeup signified something different to me—probably because I have myself worked in the beauty industry—so I started letting them experiment with makeup as early as age 9. I'm not talking about full-on eyeliner and mascara, but a little bit of eyeshadow and lipgloss, if they wanted to, was okay by me. My older daughter was always a bit paler skinned with dark circles under her eyes, so by age 11, I was allowing her to wear concealer. Even encouraging it.
Not every mother in our school felt them same about our young daughters wearing makeup. One mother told me that her daughter complained, "Issy gets to wear makeup to school!" And I had to fess up that yes, I let my daughter wear some and even encouraged it. I explained that my philosophy was really centered around using makeup to enhance or solve a beauty problem, ie. undereye dark circles or dry lips. I also felt at the time that letting them dabble and try products early on would avoid them going overboard with garish makeup later in life.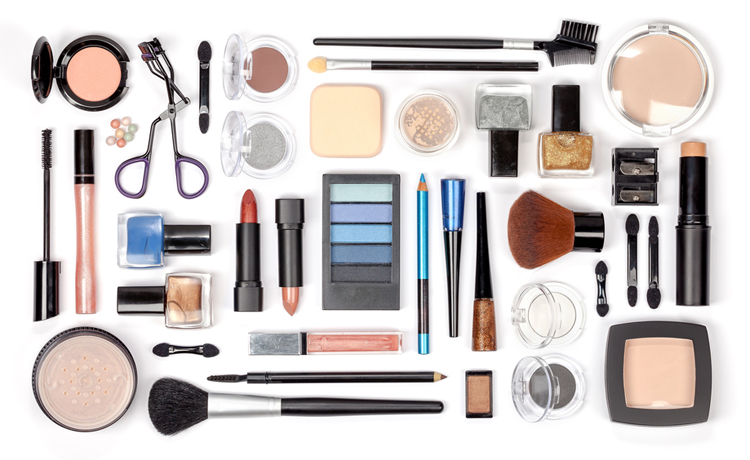 I also always encouraged and even supervised their skin care routines. I got them regularly washing their faces with proper products by 4th grade. Once that became routine, they started noticing that they got fewer blemishes and didn't have the same skin problems as their peers. By the time my oldest daughter reached high school, she was wearing a bit more makeup around the eyes, but she was proud of her clear skin, so she preferred going more natural.
My younger daughter has now entered the teen years and although she sometimes opts to wear a bit more mascara, given that she has always been allowed to wear makeup, she isn't as interested. I think that slowly introducing it at an early age helped to take the mystery and intrigue away. She isn't hiding in any bathrooms, trying to emulate her favourite music artist like I was!
Every child is going to be different, but ultimately I feel that presenting my kids with some options early on, and especially encouraging great skincare routines, paid off in the long run. And if your tween wants to wear a little makeup, don't make it a big deal, I say! As long as they are expressing themselves with confidence, individuality and not hurting anyone, I don't think it's a problem. There will be more issues that arise when they become teens, of much greater importance. Trust me.