My kids are ragamuffins. They have zany, unique fashion senses, and iron wills to match. So early on in their childhoods I decided that fighting about clothes just wasn't worth it. As long as they are (semi-)clean and their privates are covered, we're good.
That being said, this season when they were all overdue for new bathing suits, I inserted my own fashion ideals into their swimwear and they have no choice but to wear these: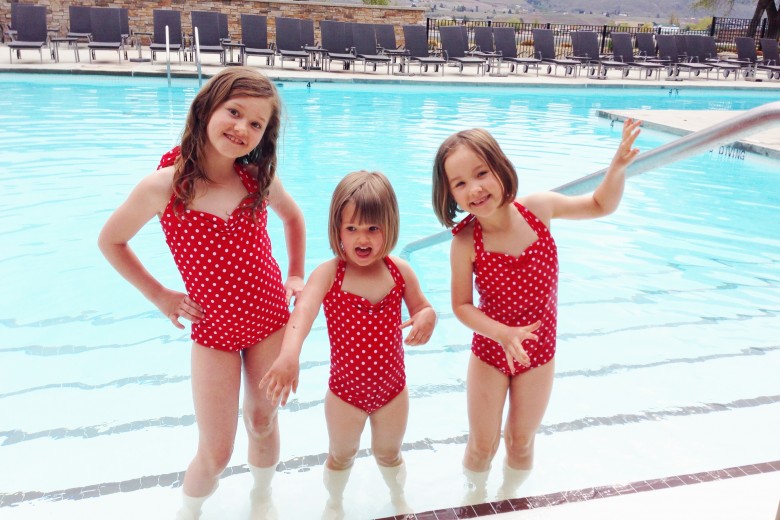 They are adorable and stylin' WHETHER THEY LIKE IT OR NOT.
(Handmade bathing suits purchased on Esty by Red Dolly Swimwear.)