yes, Jessica Alba is pregnant. and yes, Angelina Jolie is pregnant. We know these things to be true. but, if you are a celebrity and most likely un-pregnant, you can best be sure that someone, somewhere right. this. very. minute. is starting a rumor that you are…
because…did you know that…
Katie Holmes is pregnant
according to OK! Magazine:
"She has that special glow that only pregnant women have. I would say there is a strong possibility that she's pregnant."
Ashlee Simpson is pregnant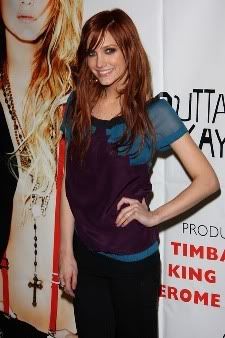 according to The Sun:
Pete recently posted a blog online announcing the couples' plans to
make something that cannot be illegally downloaded, hinting at a baby.
In the bizarre video message, Ashlee and Pete, who have dated since
last summer, also reveal that the "release date" is July 2008, before
Ashlee poses with a cushion stuffed under her top.
Minnie Driver is pregnant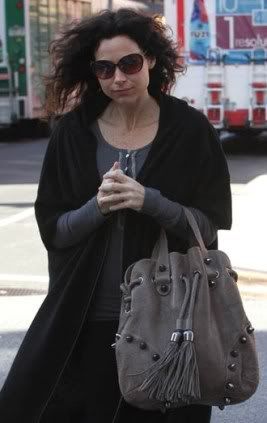 according to stuff.co.nz:
Actress Minnie Driver is reportedly pregnant with her first child.

The 38-year-old was spotted outside a Los Angeles baby clinic looking at sonogram images with a friend last week.

A source said: "She is absolutely thrilled. She has always wanted to
be a mother, she'll be fantastic. Her family are so pleased."

The British star also called her boyfriend, known only as Matthew, outside the surgery and talked about "getting blood work done".

She then added to her pal: "Matthew tells me I should be quiet so no-one hears me."
Nelly Furtado is pregnant
according to a sourse at US magazine:
"She's not very far along yet, so she's trying to keep the pregnancy under wraps."
and, of course,
Britney Spears is pregnant.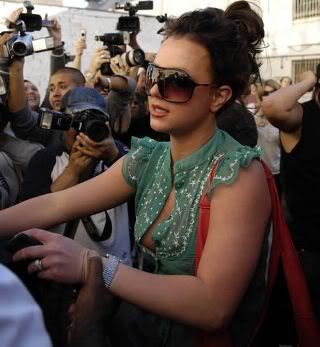 According to Star magazine:
Only weeks after Britney Spears drove to Rosarita Beach, Mexico to
exchange marriage vows with Adnan Ghalib, the paparazzo is bragging to
friends that she is going to have his baby, Star has learned
exclusively.
And what do you know! The fallen pop princess' belly is starting to
show a little bulge, in spite of hours of classes at the Millennium
Dance Complex.
"Britney is Adnan's dream come true. He knows that if he has a child
with Brit, he'll be made for life," one friend of Adnan's tells Star.
my guess?
none of 'em are actually pregnant 😉