Me: Ava Scarlett? Come finish your breakfast please…
She: Whaaahmmmm?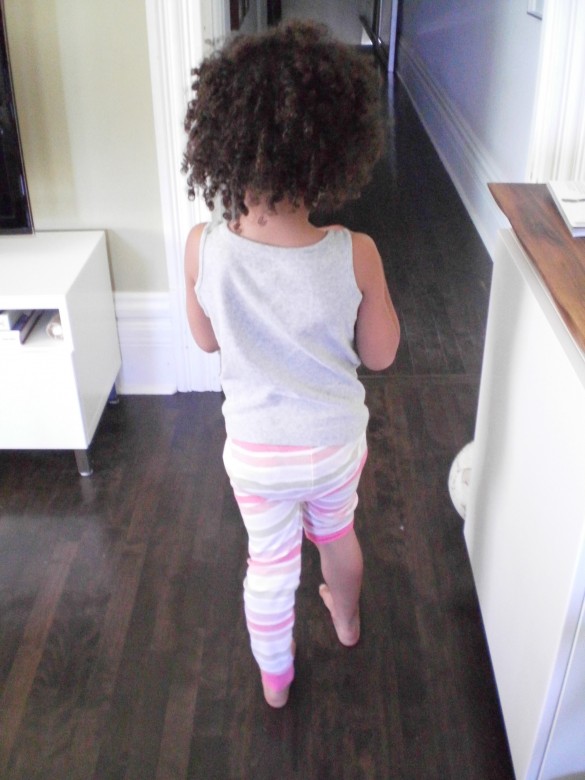 Me: What are you doing, Madame?
She: Just playing my fork. *strums*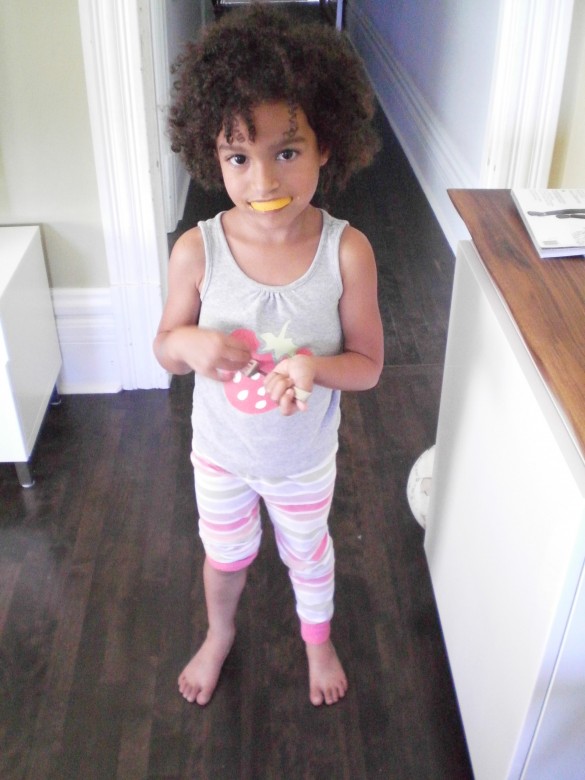 Me: Um…
She: *rocking out*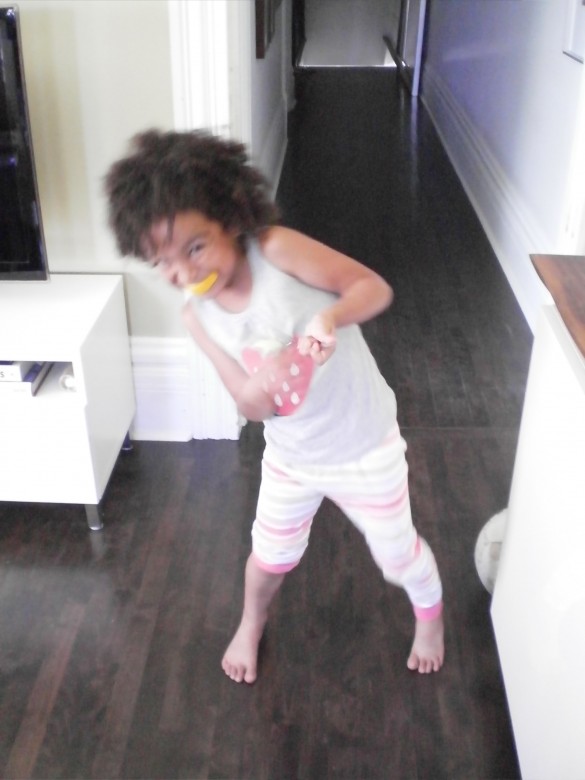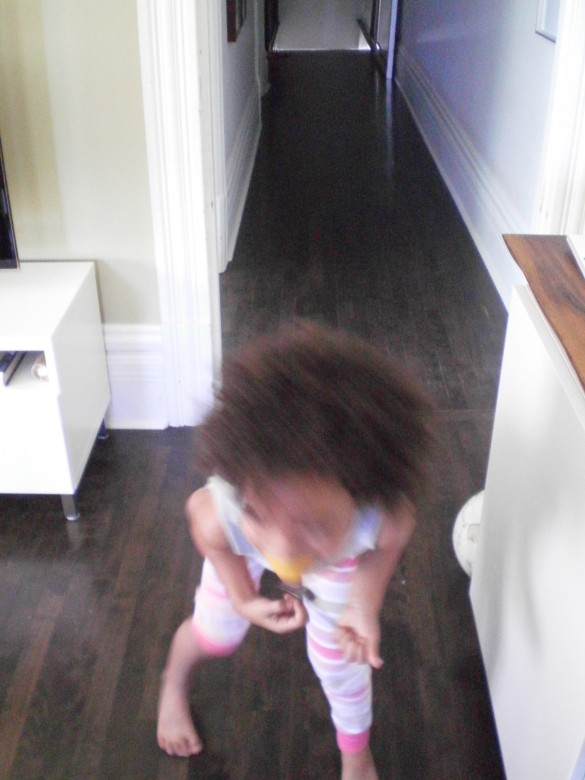 I blame my mother for showing her this air-guitar stance. Totally. (SEE what you've done, mother??!)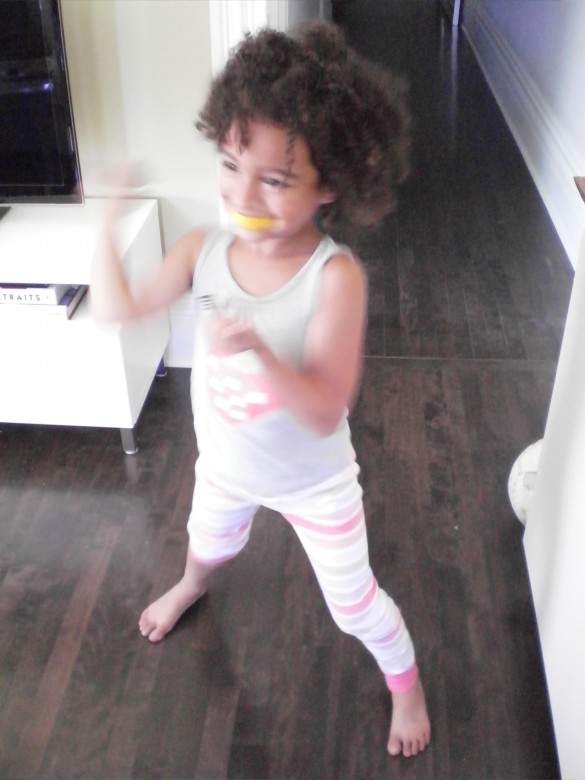 Perhaps we should give piano-lessons a second chance…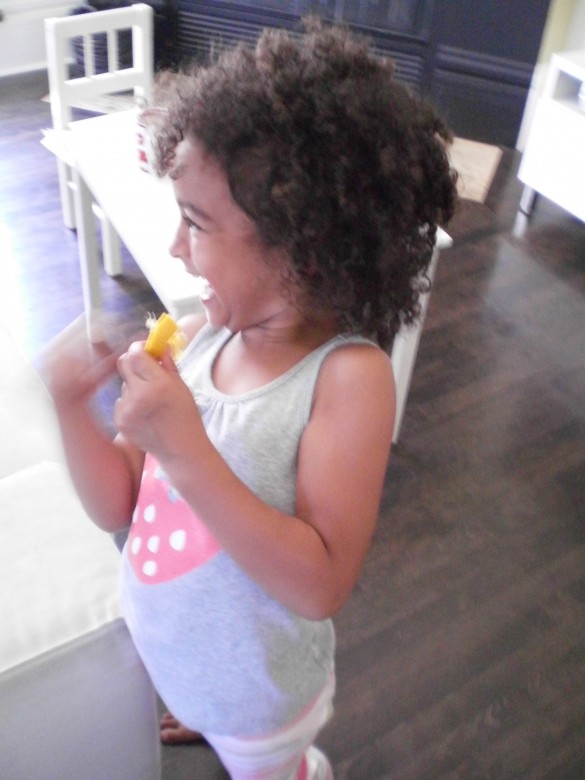 On second thought, maybe this fun is juicy enough for now. Especially when you add the orange…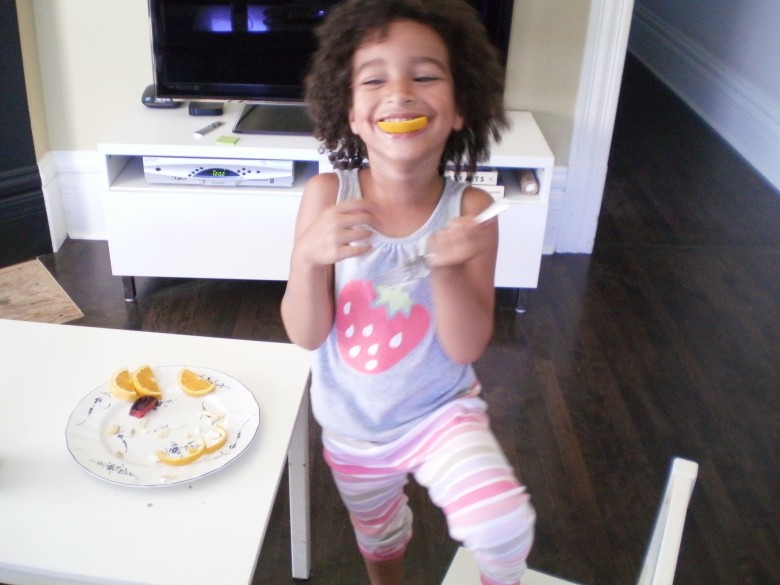 Do your kids take music lessons? Do they rock out when given the chance?!