When you have more than one kid the milestones go something like this: First kid in high chair until two-and-a-half—second kid out of high chair by just over one. First kid in crib until three—second kid in big-kid bed at two. First kid happy to watch Barney and Dora the Explorer for years—second kid never actually watches age-appropriate shows. First kid colours with crayons until three—second kid skips the crayon phase completely and moves right into using markers. Well, that's at least how it went in my house.
My (almost) three-year-old is enamoured with her big sister. She wants to do everything she does, which is pretty cute, but to be honest can result in some big messes (note no use of high chair).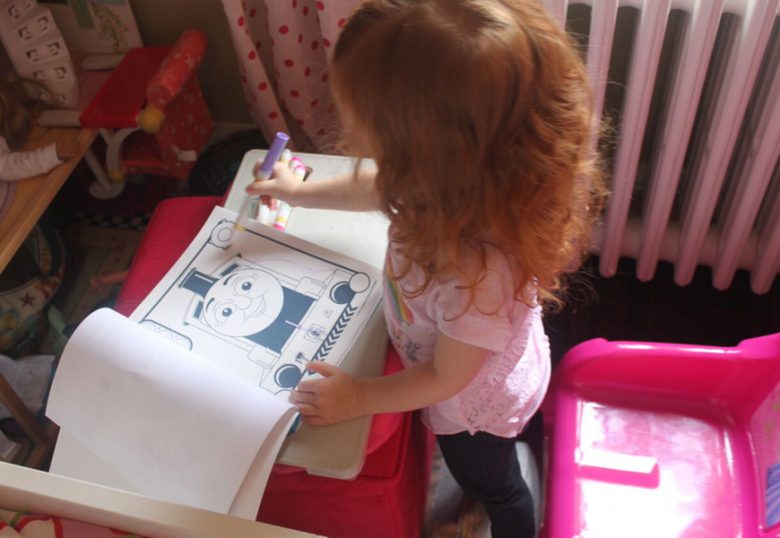 So when my five-year-old started asking for a desk in her room I hesitated. While I loved the thought of not having all the school projects and arts and crafts supplies stashed in my dining room, the reality of having markers and pens living upstairs within reach of my toddler definitely scared me. We've already had a few permanent marker "accidents," so I was worried I'd come upstairs to discover my curtains being turned into a personal mural.
Last week we relented and set up a little corner with a desk and new chair for her to write and do homework in her room. Within minutes, my youngest daughter pulled a chair into her sister's room and started colouring on a fabric covered ottoman as her own "desk." Markers and pens within inches of duvet covers and white curtains. My inner neat-freak completely freaked out.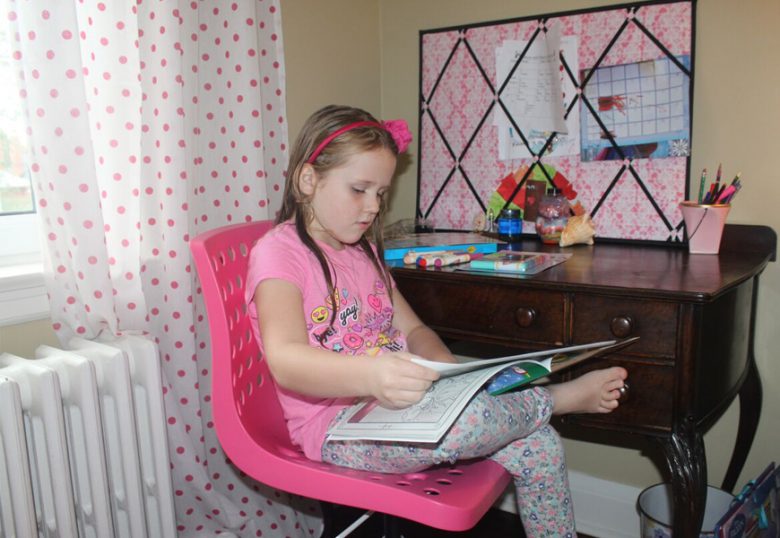 So instead of completely banning markers upstairs, we made a rule that only Crayola Color Wonder markers and paints are allowed in the bedrooms. Color Wonder is a unique patented mess-free colouring system targeted for three to five-year-old's. Color Wonder markers and paints only write on special Color Wonder paper. The special markers and paints won't colour on skin, walls, furniture or fabric. So I can actually leave the room and know everything will look the same as when I return. And Color Wonder is nontoxic and safe for kids to use, so you have peace of mind when you have a kid like mine who likes to draw on herself.
Color Wonder is great for beginners like my little one who gets excited to see the colour appear before her eyes, but challenging enough for my five-year-old who is practicing staying in the lines. Color Wonder colouring books come in a variety of characters including Thomas the Train and Dora for my youngest; and Paw Patrol and Frozen for my older daughter (for the record, both loved the Cars book). They coloured together (back-to-back on their respective chairs) for over 45 minutes the first time we pulled out the Color Wonder packages. And if you're familiar with three and five-year-olds—you'll know how big a feat that is.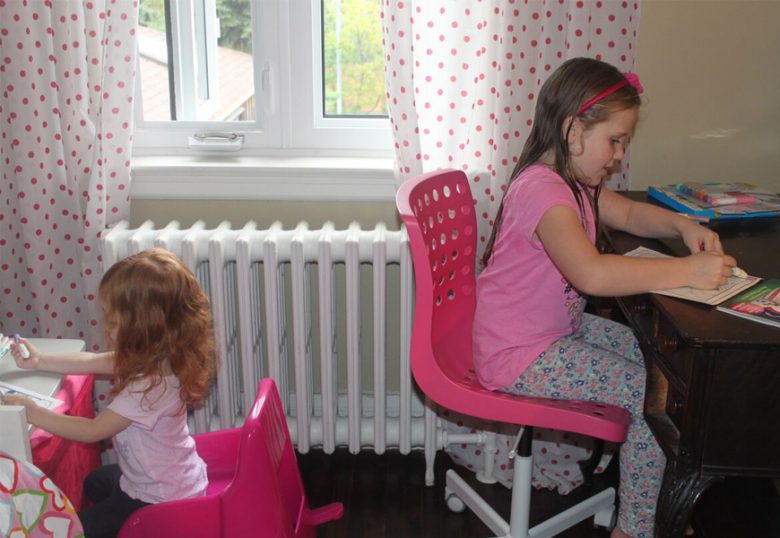 Color Wonder is great for at home or on-the-go (including Grandma's house) because it is mess-free fun!
Crayola's assortment of Color Wonder products are available at all major retailers, but can also be found on Crayola's online store: shop.crayola.ca
This post was brought to you by Crayola Color Wonder but the images and opinions are our own.