Now that this babe is almost fully baked I've been really taking in as many moments as possible with L'il E and the Hubs. I'm obviously over-the-top excited about #2, but I'm feeling a little bit sad that my L'il E isn't going to be my baby anymore. What's it going to be like splitting my love and attention between the two?! I know you find a way, but right now it's a very difficult concept to understand.
This weekend we hung out with friends at their cottage and L'il E shared many special moments that I wanted to capture. One especially cute moment was when he asked the Hubs to paint his toenails and fingernails with nail polish that he had found in the living room. He sat so patiently as he received his first mani/pedi. It truly was a special moment.
I'v been feeling so sentimental that to celebrate Father's Day I made up a special book for the Hubs full of these moments so that L'il E could have something to look back on when the baby arrives.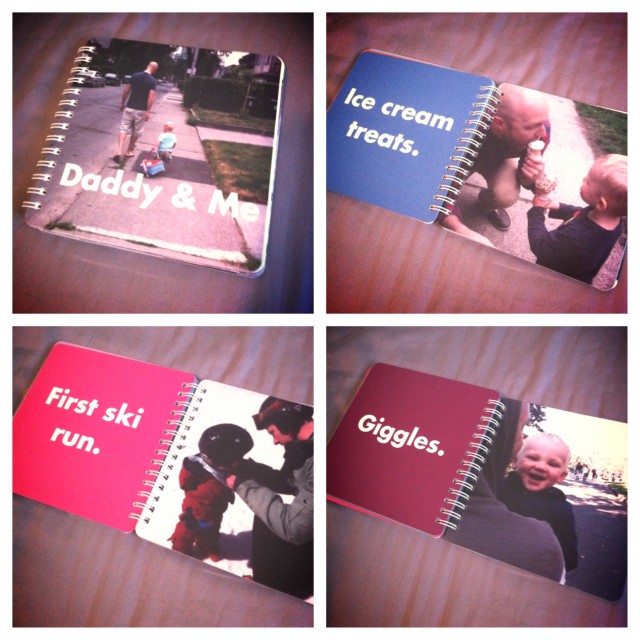 The book was created by Pinhole Press – a fab online store that creates photo gifts. I've used them several times now and the quality of their stuff is outstanding.
Here's to many more moments and I hope everyone enjoyed their Father's Day.