There is nothing better than nuzzling up to a freshly washed baby – right? Now that LJ is almost three months he is really starting to express his love for bath time and it's one of my favourite activities to do together. I just love seeing him grin and listening to his squeals and L'il E thinks it's so cool to jump into the tub with his baby brother.
I usually use Dove's sensitive baby wash, but Abundance Naturally recently hooked me up with their baby line of products so over the last several weeks I've been using that on the kids instead.
Abundance Naturally is a family-owned Canadian distributor of health and wellness products. The new line of baby products are comprised of a variety of gently, therapeutic ingredients such as marshmallow root, lavender (LOVE!), witch hazel, ylang ylang and vitamin E. Their products naturally and effectively cleanse, soothe and moisturize and I feel good knowing that their products include plant-derived ingredients and are hypoallergenic.
They sent me bubble wash, bum-bum spray and baby oil and I've tried them all, but my favourite product and the one I've been using on LJ and L'il E religiously is the baby oil. It's perfect for L'il E's sensitive skin and it leaves LJ's newborn baby skin super soft. Apparently many baby oils are petroleum derived which is synthetic and irritating to baby skin, but Abundance Naturally baby oil is infused with sweet cherry oil and vitamin E so it's very soothing to their sensitive skin and for a bonus it smells like lavender (my favourite).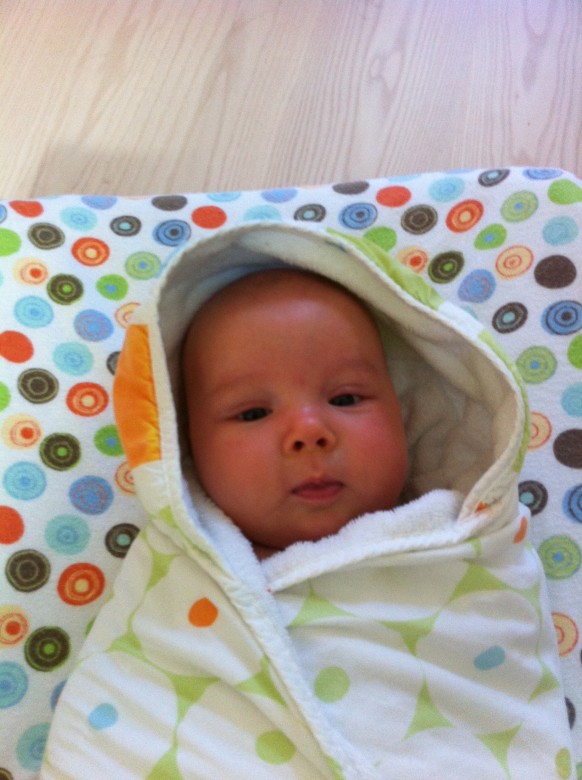 After bath I give LJ his massage using the baby oil and it sends him into dreamland. If I can get L'il E to sit for more than 30 seconds I can usually rub the oil into his scaly legs. I have really noticed an improvement in his itchy skin flare ups since using this wonder oil.
The bum bum spray is a cool concept and I think I would use it more if I didn't use baby wipes (I know shame on me); it would be a perfect compliment if you used wash cloths to wipe your baby's bum. It smells very soothing and I have used it a few times when LJ's needed to freshen up, but we didn't have time for a full bath.
The bubble wash is my least favourite, it doesn't suds up enough for L'il E's liking and it doesn't have much of a scent, that said it still gets the job done so I would use it in a pinch.
You can buy the baby line online here and all the products listed above retail for $11.99 each.
If you're looking for an all natural baby line give these items a try or if you're friends with an eco mama hook her up with the Abundance Naturally Baby gift set!
Happy bathing!