Summer break is here! The kids are getting ready for camp. I'm going to admit. I am THAT mom that continues some learning during the summer. I know many of my friends do as well. I'm not trying to put a damper on summer but hey… 12 awake hours (or more) is a long time to be chillin', hanging around and playing. I will be incorporating some learning with my 9 and 14 year old around their downtime and camps.
Let's start by saying that I was born and raised here in Canada. My parents are immigrants yes, but my dad was raised in Canada since he was a young child. So, he grew up with the summer school breaks. I don't recall my parents making me do any upkeep on school work during the summer months but when I got older, it was my choice to enter into summer school to get a jump on school credits.
Both my kids have enrolled in Kumon in the past for math enrichment. They worked on study sheets and attended weekly check-in meetings right through the summer. While the older one stopped Kumon in grade 6, this is the first summer that we've decided to stop the younger one as well. They've never complained about going and it's proven to be worthwhile (psst… they both like math!). It just became routine and it was great for them.
This summer, my eldest will start his volunteer hours, a requirement of 40 hours in total over the next few years. I told him he might as well get some hours under his belt before he gets into the older high school years and may decided to do other things. So, he'll be volunteering as a camp counsellor!
The younger one can easily slip into the world of video games for hours if I don't keep a watchful eye on him. He's enrolled in  cooking, art and sports camps but in between we will keep a journal. I recognized over the past year that writing isn't his most favourite thing to do. He loves math, arts, gym and recess but writing? Meh.
It maybe because he's had to be taught how to hold a pencil correctly that slowed things down for him. At first he didn't hold his pencil correctly; we learned that it could cause muscle fatigue in his fingers and hands. The occupational therapist at the school spent extra time trying to correct this. It's not uncommon and if your child is in the same boat you may want to check out a pen that may actually help. Recently BIC launched a range of products for kids (ages 4 to 8 yrs in mind) that have been designed by ergonomists and therapists just for this market! So, we're not alone! The specially designed pens and pencils have added features to position little fingers to grip properly. A key feature also includes a visual guiding line so kids can understand and adopt the proper grip. BIC Kids  has a new accessible line designed to help make writing easier. You can read about common writing problems and tips on how to help your child learn writing  here www.bickids.com

It may also be that we need to help him expand his creative thinking when it comes to writing. Should be easy enough for someone like me, right? lol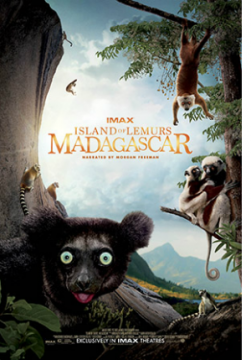 So, we've decided to do fun things this summer to give him lots of creative fodder for his summer journal. We'll visit the Ontario Science Centre to check out the new Island of Lemurs: Madagascar film on IMAX and rock out at the new exhibit the Science of Rock 'N' Roll. We will check out some cool restaurants that we've been wanting to get to like Kekou Gelato — an Asian gelato spot on Baldwin Street in Toronto or look for our favourite food trucks downtown. Then, he will write a journal entry about each experience and we'll talk about how to expand his writing by planning out his thoughts.
I did this with my older son when he was younger and he doesn't even remember it being "work." It turned out to be a nice keepsake at the end of the summer when his friends came back and asked how he spent his summer
It's not a new idea but the trick to balancing summer and fun with my 9 year old is keeping perspective. Half hour (minimum) of "reporting" after we do something fun. That's only a half-hour out of 12 hours during the day. It's not much of a commitment and we'll do it in the morning when he's fresh.
Do you do anything to keep up the learning during the summer?