As I picked up my kids from school on Friday afternoon, just before the Thanksgiving long weekend, my chatty daughter thrust a handful of artwork at me with one hand, and quickly wiggled her index finger into the elastic of her ponytail.
Um…
Still talking a mile a minute about her day, she handed her jacket to me, and used her other hand to scratch her scalp on the other side.
OH. NO.
I didn't even bother to look. There'd been notices from the school saying, "…lice has been found on someone in your child's class…" since the second or third week of school. I knew of about five or six families who were currently battling the sinister bastards – half of which don't even attend the same school as my kids – so with each little scritchy-scratch Ava Scarlett did on the walk home, my shoulders just drooped even further, and I cursed not-so-softly under my breath. Blood-sucking muthers…
Say what you will about drinking in the daytime, but I tell you, it helps.
If there's an upside to having lice in your life (for the fourth time in our lives, I might add) it's that one tends to side-step the full-on freak-out that one normally experiences the first and second time around. Not that I'm embracing this scourge (not by a longshot) but I'm not sleepless in a fit of drunken tears like the other time(s).
Say what you will about drinking in the daytime, but I tell you, it helps. *smirk*
With Oliver, we just shaved his head, which was nearly as traumatic for us as it was for him the first time (since it was his very first haircut at age 5.5) but he was prepared to do it again, if (and when) it ever came back. The when was last August. We've just kept his hair buzzed down ever since.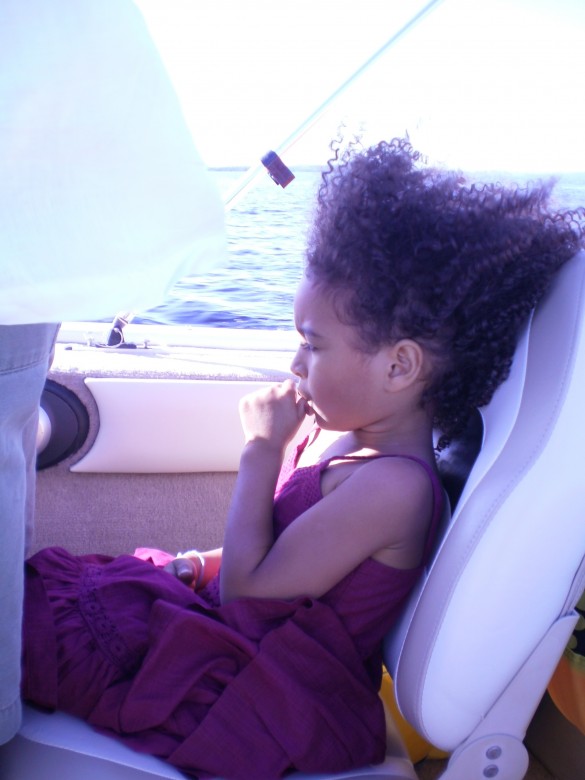 Ava Scarlett had her first bout of it late last spring, but I was determined not to cut her hair. And what a head of hair she has – it's long and it curls tightly, though not quite as tightly as Oliver's so I managed. But it takes HOURS to go through it all. Alas, hyper-vigilance is what's necessary to rid your lives of the scourge. Hyper-vigilance during the summer, when other kids have it… hyper-vigilance from the first day those notes about lice come home from school. For weeks, upon weeks, upon weeks.
Hyper-vigilance is exhausting, yo.
It seems the very minute you stop combing through hair for an hour each day, or the one day (or two) you stop using tea tree-infused, lavender-scented, blah-blah-blah oil in their hair, or leave their hair down for a day, you can start singing lice, lice, baby…
A couple of weeks ago, I laughed so hard I thought I'd choke over this blog-post on lice – indeed, starting with Step 1 (as indicated) certainly feels like the right idea in the moment, and you in a do-rag + Joni Mitchell + bottle pinot grigio is pure comedic genius, and will get you through your bout of The Lice. Which is where I am now. (Did lice just get the last laugh here? Somebody pass me my gun.)
I hate you, Lice. You're ruining my life, you soul-crushing, heartless a-holes. I mean, really.
Grumble, grumble…
Got lice? Anyone?!