Most days the little turkeys get driven to camp, but there are some days when me and my little scooter ninjas just have to ride… we make quite the spectacular little posse, you know – ready to terrorize y'alls neighbourhood.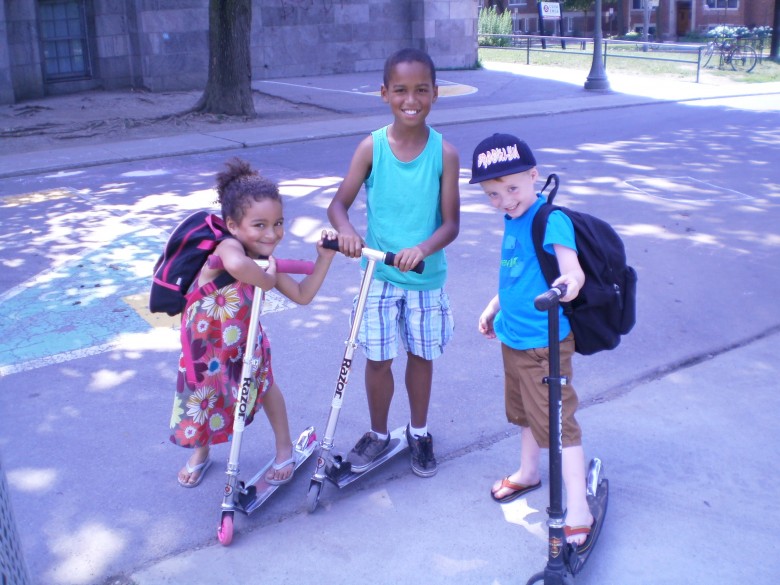 And every time I look out in front of me, watching the little ducks all in a row, I can't help but sing this song in my head the entire time. (Thanks, Money Mark.)
[youtube id="PfWBgln059Q"]
It's not a new song – and not being played on a loop like this awesome track these days, but go ahead and turn. it. up. *boogies from side to side on scooter, disco-style*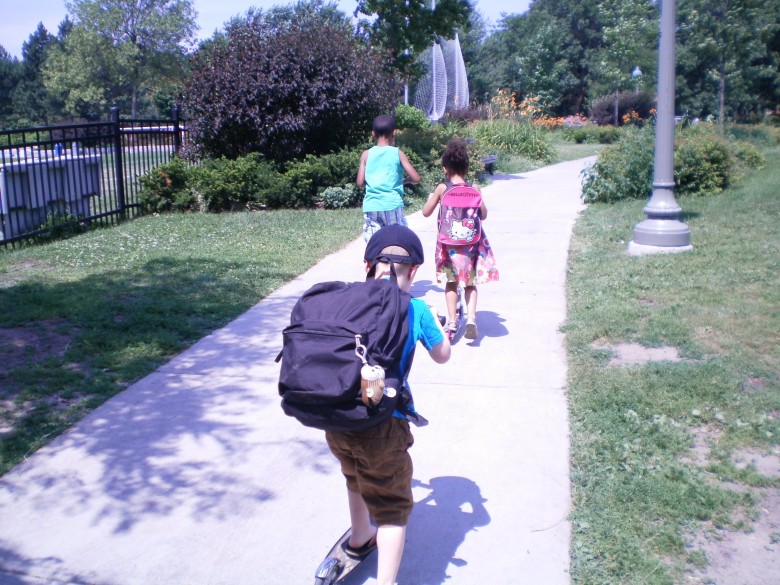 This is how we roll, yo. Totally urban kids with their Urban Mom. It's not as high-tech as a Segway, but it's still old-school fun. And FAST. We're fine as long as we don't take out any old kids on the sidewalks… and if something went wrong, they could kill us, but they'd have to catch us first.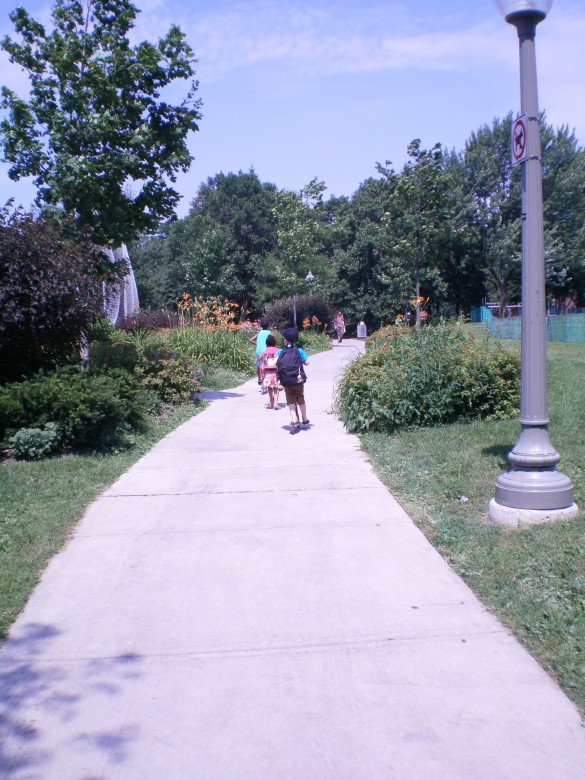 Happy summer, everyone! Go do some fun stuff!!
PS – If you like that funky tune, check out the  Horrible Bosses soundtrack – lots of good stuff there. Go on and click How Do You Like Me Now, by The Heavy at the end of the youtube feed. I tell you, it's GOLDEN. *shimmies and shakes*