Recently, Ripley's Aquarium of Canada open its doors in Toronto to the public and we couldn't wait to check it out. I had posted many, and I mean many, photos on my instagram (@theculturepearl and @urbanmomsca).  It's clear that so many of you out there are curious and asking if it's worth checking out. UM….YES, ABSOLUTELY!
We took our time wandering through the exhibition halls and spent a total of 4 wonderful hours exploring, touching, playing and of course, learning! Taking my 9 year old through the massive tanks of sea creatures had him full of questions and constantly telling me what he was learning from each exhibit.  The amazement in his eyes was priceless. This isn't the first time we've been to a large aquarium attraction either. We've visit ones in Chicago, Boston, Los Angeles, and Monterrey Bay. Every aquarium is worth a visit!
"Mom, we gotta go see the diver feed the Stingrays, hurry!"
The exhibit halls here at Ripley's Aquarium of Canada are divided into themes. Among the awe-inspiring exhibits…
The Canadian Waters Gallery – 17 exhibits of aquatic animals from Canada's own backyard including extremely rare electric blue lobsters from the Atlantic Ocean, unusual Arctic Grayling, giant Pacific octopuses, and a 180-degree Pacific Kelp panel exhibit with wave-making actions that simulate the British Columbia shoreline.
The 420,000 litre Rainbow Reef tank with 60 varieties of colourful species from the Caribbean and Indo-Pacific regions including tangs, surgeonfish, angles, butterfly fish, damsels, chromis and clownfish.
A fun-for-all-ages Discovery Centre with tsunami simulator, Great Lakes locks exhibit, horseshoe crab touch pools, yellow 'research' submarine, Shark Reef crawl tunnel, and bubble peekaboo pop-ups among adorable pufferfish or the ever-popular clown fish.
Ray Bay where dozens of sting rays playfully swim across a large viewing area and to the surface of the interactive Ray touch pool.
The Gallery featuring exotic marine life such as the delicate sea horse and leafy sea dragons, as well as some of the world's most poisonous fish – lionfish and stone fish.
A revolutionary behind the scenes look at actual Life Support System of two of the Aquarium's largest tanks; Dangerous Lagoon and Ray Bay.
More than 100 interactive exhibits including touch pools, multimedia displays and learning centres.
There were many great spots that had little guy pointing and ooohing including the shark tank and the electric eel.  By the way, if you've ever wondered what it feels like to come in contact with an electric eel, you can experience that through one of the interactive displays here. Very cool!
"Mom, do jellyfish go poo?"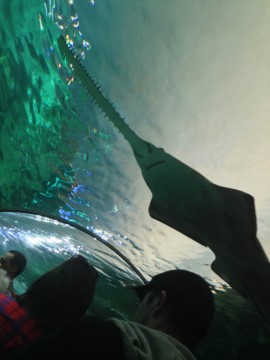 We enjoyed the slow moving walkway through sharks, green sea turtles, sawfish and other fascinating sea life. It's the closest I will ever come to diving in the oceans (I don't know how to swim, if you can believe). There's also a great discovery play area where kids can walk (okay, jump) on the piano stairway up to only come  back down the spiral music-making serpent slide. Little kids can scooch through the glass tunnel through a shark tank — great photo opps!  And go hands-on touching horseshoe crabs, sharks and stingrays under the careful eye of the Aquarium staff, of course!
Ripley's Aquarium Canada contains over 5.7 million litres of water and showcases more than 16,000 marine animals. It's Canada's largest indoor aquarium and features the biggest shark collection in North America. It's also home to a 100+ year old giant lobster!
Ripley's Aquarium of Canada is also home to a highly-experienced animal husbandry team of more than 20 marine biologists and aquarists.  Under the leadership of Director of Husbandry, Andy Dehart, the team is responsible for the long-term care of the animals in the exhibit, as well as overseeing water chemistry, animal nutrition, and animal enrichment.  The Aquarium strictly adheres to the standards of animal welfare, veterinary care, wildlife conservation, scientific research, education, staffing, and safety, as regulated by Association of Zoos and Aquariums (AZA), and the Canadian Association of Zoos and Aquariums (CAZA).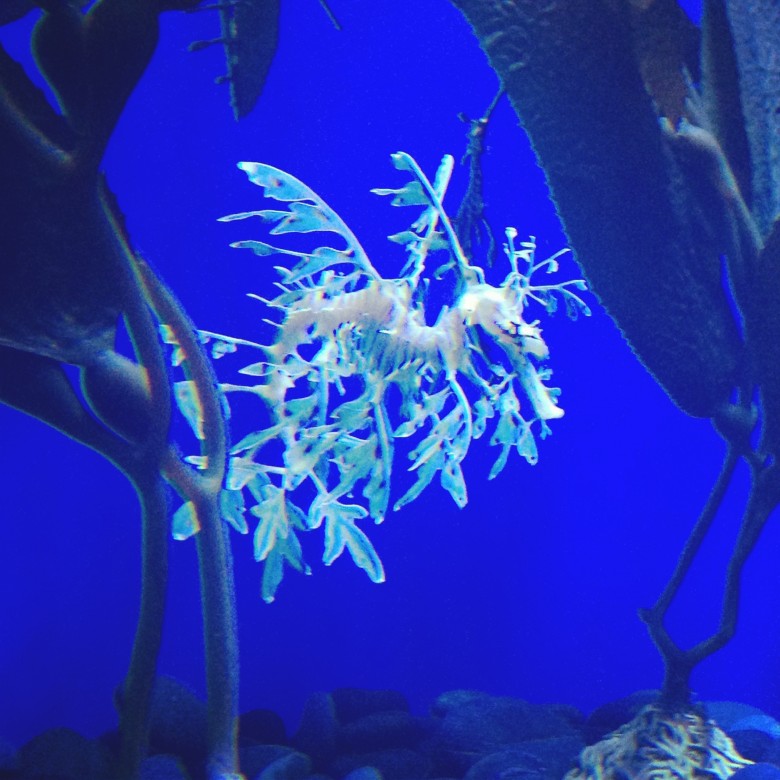 Ripley's Aquarium of Canada is highly recommended for all ages! Ticket prices start from $29.98 for Adults, $19.98 for Youths and Seniors, and $9.98 for Children (Ages 3-5).  Children ages 2 and under receive complimentary admission when accompanied by an adult.
Visit the official website for more information at ripleysaquariumofcanada.com On a side note: I would suggest eating before you go…or after your visit. There is a small cafe on site but it's busy.
Little guy asked me what my favourite sea creature is…I would have to say the jellyfish and that weedy seadragon /seahorse.
FUN FACT: Did you know that it's the male seahorse that gives birth? See? Even I learned something new!
What's your favourite sea creature?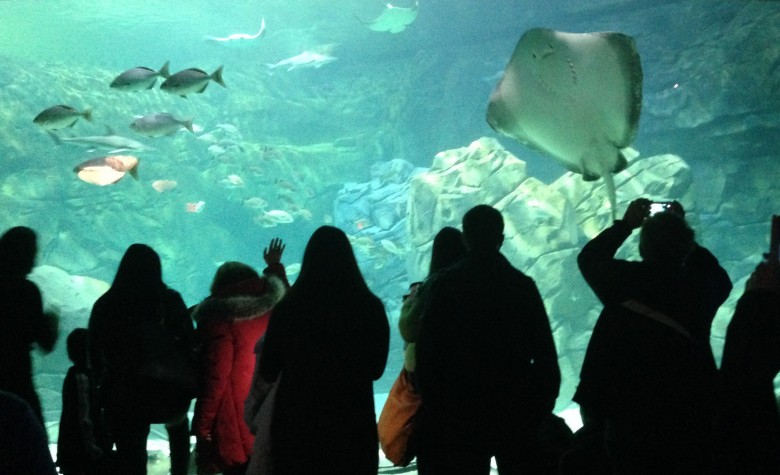 Thank you to Ripley's Aquarium of Canada for hosting us at the media preview! We will be back!