By now we've all settled into the new school year. First week jitters have been replaced by familiar faces and learning expectations. We had our curriculum night this week and the teacher reminded us to support our kids at home. Give them the right tools to keep them motivated throughout the year. Give them opportunity to talk about what they are learning in school, so  you can help your child be the best they can be.
For younger kids, the basics are fundamental. My little nephew who's turning 4 in November just entered into his first year of JK and  knew how to spell his name ALEXANDER going in. I know my sister was using fun methods to prepare him over the summer months leading up to the school year. With a combination of arts and crafts, apps, games, flash cards and shows, Alex was confident going to school for the first time.
That was key… confidence. When we as parents support their learning at home, they go into the classroom with more confidence. But I know, we don't all have the time and energy every day after school. Many of us are working, running errands, volunteering, making after school a little hectic with homework and getting dinner on the table.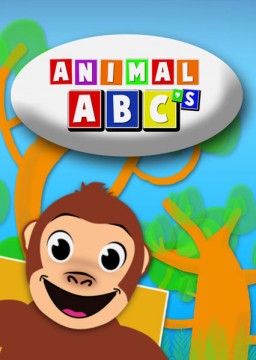 A little downtime after school is okay in my books. But what the kids do during that downtime is important especially when they are young. If watching a show while enjoying a snack is preferred, then consider putting on shows that reinforce what they are learning in school. I love watching little ones smiles in recognition of what they sees on shows like Super Why and Animal ABC's. The laughter and "uh-oh" times are priceless when they watch the predicaments Curious George gets into. When my guys were younger they would raise so many questions.
It's not just about ABCs and 123s but situational shows like Thomas & Friends are a great way for younger kids to understand social interactions. What happens when friends help out? What about when you have a responsibility to take care of but you really want to do something else? Thomas deals with these  situations and many more that young kids can relate to.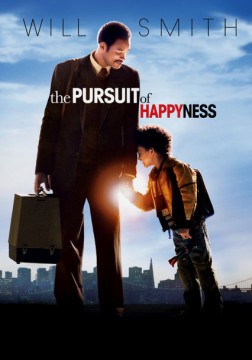 I remember as a grade school kid, entering into a new classroom also meant dealing with social situations. There are personal anxieties of wanting to be accepted by peers, doing the right thing and dealing with different personalities. My friends and I often watched shows like The Facts of Life (who didn't love Tootie and Blaire?) and 90210 for our after school downtime. Today, older kids can turn to shows like Glee and movies like The Pursuit of Happyness and Radio — an inspiring true story about a high school football coach and a developmentally challenged young man and their courage to change the way people think. As a family we have watched The Karate Kid (the new remake with Jackie Chan and Jaden Smith) several times as the main character, Dre, deals not only with moving to a whole different country, but also has to deal with a bully while learning how to be patience, focused and determined. (Shows/movies conveniently available on Netflix Canada).
There are so many great shows and movies available to help reinforce learning and confidence in our kids. Make good use of your kid's downtime even if you're busy getting dinner ready or have a work deadline, at least know what your kids are watching and have those conversation to get a "check and balance" of their days.
If you have a little more downtime (or no plans on a rainy day) and feel creative, here's a cute back-to-school craft that  kids can personalize for school or personal stuff!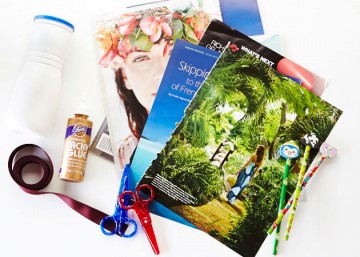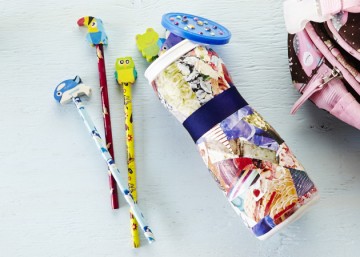 (Source: SweetPotatoChronicles.com)
 This post is not sponsored, nor was I compensated. I am a part of the Netflix StreamTeam but all opinions expressed are my own as always.