Recently Sonya wrote about a great app that helps you track your own period. This app is being well used by teen girls to help them monitor and track their periods in the early days, but wouldn't it be great if there was an app that could sit your daughter down and teach her everything she needs to know. Wouldn't life be easier if Siri could explain the menstruation cycle, the thrills of puberty, etc. Well, there may not be an app, but there's a website that can get the ball rolling.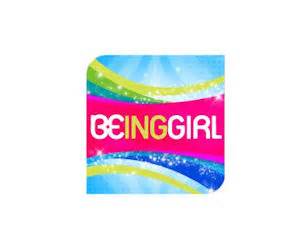 BeingGirl is developed and produced by the same folks behind Always and Tampax, and they obviously know the product information. They've teamed up with doctors, social workers and regular girls to help fill the site with useful information in a user friendly format that girls will use. There are forums, pages about style and beauty, Q&A pages, and opportunities for free samples.
This site's a good resource for tweens and teens, but even more importantly, the folks behind the site want parents to use it as a springboard to start having real, live conversations with our daughters about puberty and periods.
Here are their top 10 tips for how to have "the talk" with your daughter…
Be open and honest…if you can't be frank and sincere with her now, she may not feel comfortable coming to you with questions about issues like sex, drugs or peer pressure.
Don't wait…although she might not be signs of physically changing, you can be certain she's thinking about the coming changes. You want to be sure that she gets the information from you before the girls start talking.
Break it out into several conversations. Give her time to absorb the information, to get used to it, and come back with questions.
Use real terms. Get used to using proper names for body parts and functions and soon your daughter will feel comfortable hearing them.
Keep it natural. Present information as straightforwardly and simply as possible; ensure your daughter realizes it's a very normal part of growing up.
Reassurance is important. Knowledge is power and builds confidence.
Educate yourself. It's been a while since your first period…can you remember what puberty was like or what questions you had? Do some homework first.
Talk about changes in boys too. Like it or not, your daughter may be thinking about boys and wondering what's up with their bodies too. It's important that she hear about how they're changing physically and emotionally.
Have products ready. Show her samples of products and explain how they work before she needs them. It takes the fear and mystery out of it, and will make her feel more confident.
Invite her to talk again. The temptation is to breath a deep sigh of relief that "the talk" is over, but it's more than a talk; it's an ongoing conversation. Assure your daughter that you're always available to talk anytime she has questions or concerns.
The biggest takeaway is that there isn't a right time to sit down and have "the talk". The earlier you can start chatting with your daughter about puberty, sexuality and similar issues, the more comfortable it will be (for both of you). And don't exclude her father from these conversations. It's important that girls can have these open dialogues with the men in their lives, too.
 p.s. That photo way up top? That's my girl and I on a roller coaster. Somehow it seemed perfectly appropriate for this post.