Written by Lauren Sena
Getting your child to look forward to the first day of school isn't an easy task. Transitioning from the long and leisurely days to the homework and activity-filled ones might seem daunting to some. Here's a few suggestions that may help you in brightening your little one's back to school outlook so that you're both geared up for the first day.
Shopping Trip
Shopping for a special outfit with your kiddo will get her excited to wear her latest threads on the first day. Picking out a shiny new pencil case or a cool backpack can also spark some interest in going back to school.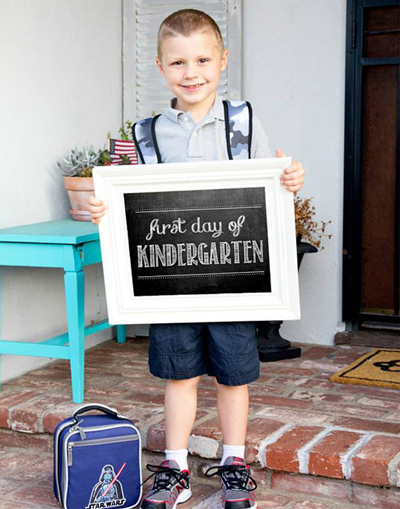 First-Day Photos
Celebrate your child's first day back at school by taking a few photos the morning of. Get creative together by making a back-to-school sign beforehand with his or her grade, age, date and future ambitions. Or use a ready-made printable for your little one to hold up, such as these chalkboard printables from Yellow Bliss Road . This makes for a fun tradition that can be repeated each year and documents how much your child has grown since the last.
Get-Together with Friends
Summer vacations and activities may mean that your child hasn't been able to see his friends as often as he does during school. A get-together with his friends and classmates held at home or at a park will help to get everyone reacquainted and excited to see each other each day during the new school year.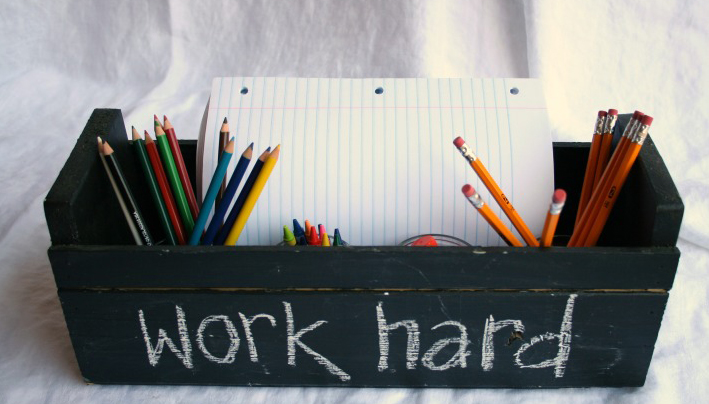 Create a Study Area
Setting up a study area for your budding scholar in their bedroom or in a home office will give them a designated area to study and complete homework away from noise and distractions. Some cool accessories like a funky lamp and a bulletin board to post notes and photos will create an inviting area that they will be encouraged to make use of.
Useful DIY
A craft will help to get your kiddie back in school spirits during those usually gloomy days leading up to the first day of the school year. Choose one to do together that will be of use during their studies or help to keep them organized. These silly monster head bookmarks from Tally's Treasury will keep your little one's place in their library books and this desk caddy from Dukes & Duchesses makes homework time easier by keeping school supplies in order.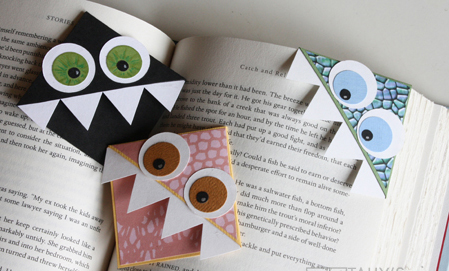 Meal Plan
Set up a weekly meal plan and go grocery shopping with your child for a variety of healthy and yummy snack and lunch items for school. This way, it will be easy to meal prep during that busy first week of school, and your munchkin won't have to bring the same old boring lunch each day.
Fresh Look
A haircut, whether drastic or not, will freshen up your little one's appearance. Those long, grown out bangs from the carefree summer months may need a trim or your child may want a completely new look altogether. It's a simple change that will make your kid eager to show off their new and improved locks. Plus, many hair salons offer discounted back to school prices so you won't have to empty out your wallet.