Usually when you think about back to school shopping, the list of stores you plan to hit up is pretty standard: Walmart, Staples, Shoppers Drug Mart, maybe a Winners or the Children's Place for some extra clothes.
So you might not believe me when you here where I think you should do you back to school shopping this year. Bonus: you don't even have to get off the couch!
We've seen many great designer collaborations in the marketplace and the most recent news is exciting! Not only does it feature a few home-grown designers but the collaboration pieces are designed for kids! As we get ready for back-to-school, we are thinking beyond our usual list of pencils, crayons and notebooks. We're also looking at backpacks, clothes and lunch boxes but with personality just like our little darlings!
The three Canadian designer labels here have collaborated with eBay Canada for an exclusive back-to-school collection will be available from August 11-September 15, 2015. All items are $40 or under with free shipping across Canada. Here's a bit about the design teams.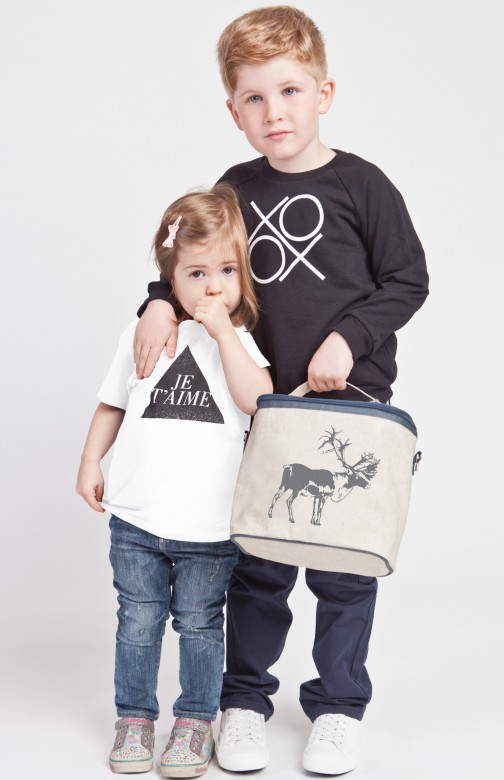 WHISTLE & FLUTE
Vancouver based husband and wife team Ryan and Miranda McCullagh have created a cute line of graphic clothing that are modern and fresh. Miranda has a background in fashion design and a stay at home mom. She met Ryan at design school (he's a graphic designer) and today, they are not only partners in life but also in business. Their son Aki was born and that was when the couple started this designer line of modern and ethically made clothes (all clothing is printed in sweatshop-free apparel and features original designs by the duo). The line is inspired by contemporary  design and typography, street fashion and super Japanese "kawaii" style…too cute! They've also been spotted in the Style section of the New York Daily News, Pregnancy and Newborn Magazines and other parenting and fashion sites around the world.
SOYOUNG
As a parent herself, Catherine Choi understands the needs of families while balancing what's also good for the environment. After leaving the corporate world and then practicing Zen Shiatsu, she was looking for that balance in life. Inspired by her own experience and being a mom, she created SoYoung that is all about having the courage to take next steps. To take ideas and make them into reality. Her line of bags and accessories are modern and perfect for on-the-go families. The designs are appealing to both adults and children. Made with linen and PVC-free and phthalate-free materials. Designed in Toronto, SoYoung products are  loved not just in North America but also around the world including Australia, New Zealand, Hong Kong, Singapore, Kuwait.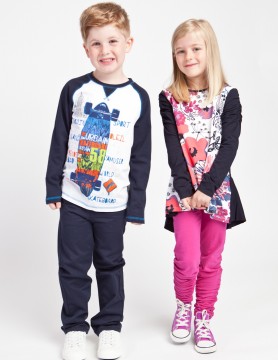 NANO
This colourful line based in Montreal is a refreshing line that's full of energy. Inspired by current trends, the design team of Noel Bedard, Nancy Bedard and Chantal Forcier creates original designs that incorporate themes like superheroes and tea parties. Designed for both boys and girls, the pieces keep play and comfort in mind while the line is fashionable and a real stand out from everyday.
So what do you think? Will you be picking up a few pieces for the new eBay Canada back to school collection, or will you to stick to your tried and true back to school stores?