Black Friday is a crazy day of shopping that's an annual tradition for our friends in the United States. It usually occurs the day after the American Thanksgiving holiday. This national shopping extravaganza unofficially kicks off the holiday shopping season and it's not for the faint of heart. We've seen the crowds on television surge into shops to nab the greatest deals of the year.
But how did it all start? It's not technically a holiday but  it is observed in some States as "The Day After Thanksgiving"—a holiday for state government employees, schools and non-retail workers. It's considered the biggest shopping day of the year. Yes, bigger than Boxing Day which is typically the one we get excited about here in Canada.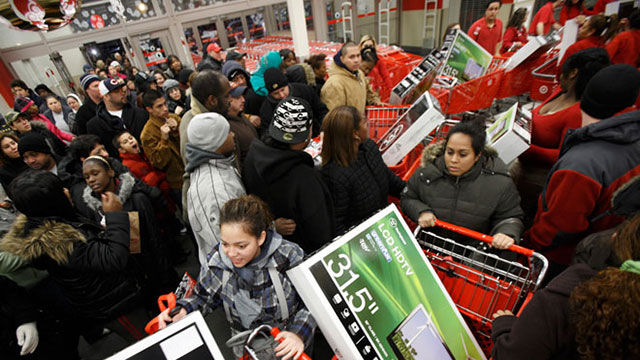 Why is it called Black Friday? Traditionally it marks the time of year when retailers actually start turning a profit… the opposite of operating in the red. The retailers will also commonly open up early in the morning too! I've heard stories of friends who would drive across the border and park a kilometre away from the designated shopping mall at some ridiculous hour just to get in on all the action. I always wondered if it was worth it. My cousin would email me pictures of brand named boots she knew I coveted and had my size in her hands… Did I want them? Yes! You bet!
It may sound crazy but there's something about getting in on the shopping action just to be amongst the excitement that I love. I'm like that not just with shopping but any event. When there's something special happening I love to be in the thick of things as long as I'm prepared.
So, what about here? We're starting to see some buzz about Black Friday for this year. I visited the Toronto Premium Outlets in Halton Hills (13850 Steeles Ave. West) to see if any of the retailers here were participating in Black Friday. After all, the mall is owned by Simon Malls who own the malls in the U.S and hey, if there's a good deal to be had, then why not? I'd much prefer a good promotion before Christmas to help offset the holiday shopping when I need it the most.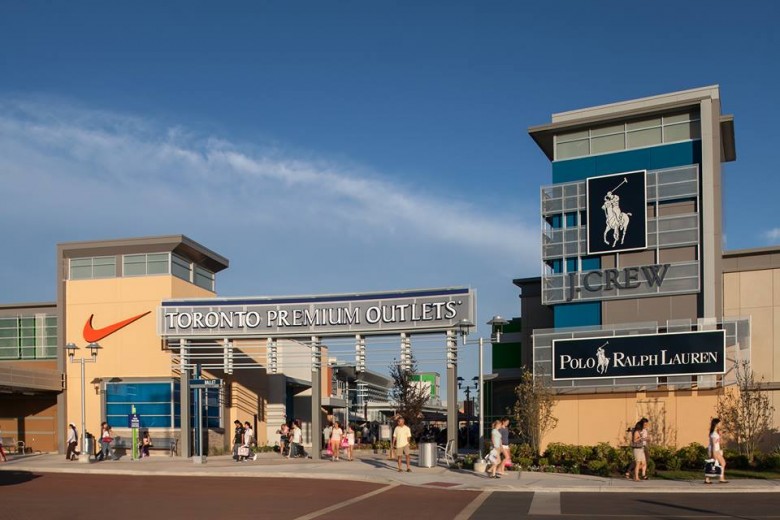 The mall definitely has promotions and deals all year round. This is a "Premium Outlet" after all with brands like Kate Spade, Cole Haan, Ted Baker, Danier, JCrew, Banana Republic, Restoration Hardware, Hugo Boss, and many more. Burberry just opened up their first outlet here as well. There are 85 outlet stores located in this mall and it will be expanding in the coming years. By the way, a new Premium Outlet Mall just opened in Montreal recently.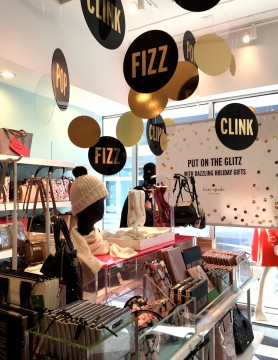 For Black Friday, Toronto Premium Outlets will be opened for business at 6:00 am, a first for the mall and they are gearing up. Many of the shoppers, particularly on the weekends, are tourists who make this one of their stops when visiting the Greater Toronto Area. A lot of them spend the entire day or even a night at a local hotel. I spoke with the manager of the Kate Spade Outlet store and she mentioned there would definitely be heavy promotions happening for this event as they generally follow whatever the American counterparts are doing.
If you'd rather not brave the crowds and lines during Black Friday, it's worth going during the week when it's not so crowded. There are promotions happening everyday that you won't find in the regular stores in any other mall in the city. As well, stores like Ted Baker and Kate Spade have curated gift ideas at price points under $100 for the season that are already on the store shelves.
But how do you tackle the crowds during this busy holiday shopping season?
1. Make a list and check it twice! You can find out what stores are at the mall and print out the map. Create a plan and determine your route. The Toronto Premium Outlet is an outdoor mall. But don't let that discourage you. It's worth it. Trust me.
2. Know the amenities of the shopping centres. Find out where the restrooms, ATM, food court, wifi zones and information centres are located.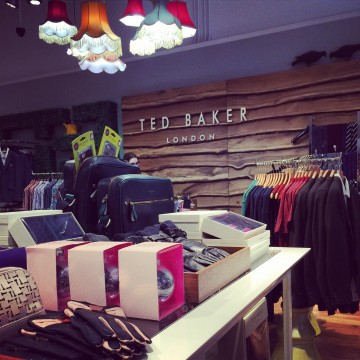 3. Transportation. The parking lots are huge at all the Simon Mall properties but if you want a fun girls' time out, the management of the properties say it gives discounts and amenities to groups and tours of 15 poeple or more. Depending on the shopping centre, there are services like valet parking and shopping shuttles to take you to and from your car. Some of the malls even have Apps to download on your smartphone to guide you on your visit..some even include a parking reminder!
4. Go online or visit the information kiosks and look for Loyalty and VIP programs to take advantage of further savings and learn about special promotion ahead of the game.
By the way,  if you don't drive (like me) then take advantage of the shuttle bus service to get out to the Toronto Premium Outlets. King Tours has chartered buses to the shopping centre daily. The TPO Shuttle bus will be increasing their service during Black friday. Round trip from Union Station is $30. Visit torontotours.ca for schedule. Use promocode: URBANMOMS5 for a $5 discount on your ride from now until Dec.31, 2014.
Have you started your holiday shopping yet?
Start the car!!!