We've all heard a hundred times over about Man Caves and how every guy should have a space where he can unwind, relax and just do "manly" things. And to that we say: Go for it, dudes! We'll be hanging out in our brand new Mom Caves, thank you very much!
Imagine a place where you can retreat for a few well-deserved moments to unwind and centre yourself after an endless day of working, taking care of the kids and keeping the house afloat. Think of it as the one place in your home that can truly be yours—your very own oasis, designed specifically with you in mind. For us, it's a room with stacks of books, a Netflix account, the latest magazines and a pantry full of our favourite snacks.
We aren't saying that husbands, fathers and men in general don't need a space to relax. But can you think of anyone else in the world that deserves a little rest and relaxation more than mothers? Working moms, stay-at-home moms, work-from-home moms, moms with part-time jobs, moms with more than one job—they are always go-go-go, even after the work day is through. Ever heard of the Second Shift? If you're a mom and you haven't heard of it, trust us, you've lived it!
So when we heard that Twistos® actually created a Mom Cave, we were 100% on board with the idea.
Mother of three, Monique, was nominated by her kids and husband to receive a Mom Cave makeover courtesy of Twistos®. Monique takes her kids to a total of fifteen extra-curricular activities a week, works a full-time job and dedicates her limited spare time to a charity that gives backpacks full of school supplies to kids who otherwise wouldn't have them—we'd say Monique was definitely in need of a special break.
Every mom deserves that little something special at the end of the day to help her indulge just a little. Maybe you don't have a space in your home that can be easily converted into your Mom Cave—well, at least not until your oldest is off to university! But that doesn't mean that you still can't treat yourself when the day winds down and the kids are finally in bed.
Carve out a small space in your home and make that your Mom Cave—even if it is just your favourite chair with a good book or your latest binge-worthy show, make the space your own and claim it as your nightly retreat.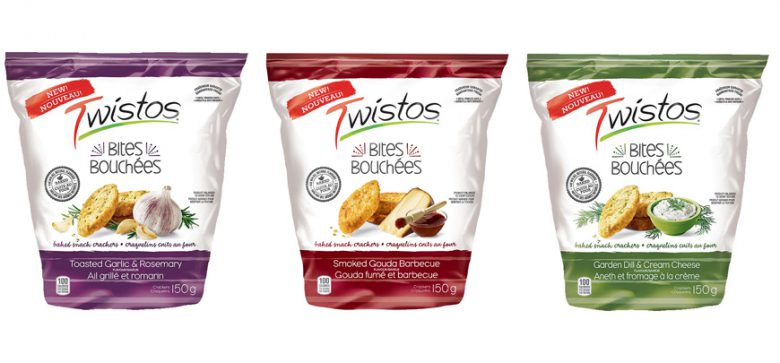 Up the ante of your Mom Cave and add in the snack that started it all. Twistos® Baked Snack Crackers are the perfect reward at the end of a busy day—and the new Toasted Garlic and Rosemary flavour pairs perfectly with a suspenseful best seller, while the Garden Dill and Cream Cheese flavour is our favourite when watching a laugh-out-loud comedy.
This post was sponsored by Twistos® but the opinions are my own.