This is a guest post by designer, Silvia Mazzone of edesignboutique.com.
For years I avoided everything white when it came to kitchen appliances. It seemed to be a hallmark of the 80's – white fridge, white stove, white toaster. It was all very pristine, but the products lines, at that time, lacked sophistication
The 90's kitchen design was about looking like a 'pro', so stainless steel counters and appliances were all the rage. The high demand for these stainless steel products inevitably influenced supply, and soon most manufacturers were offering professional quality stainless steel finish in every appliance imaginable, even hand-held mixers. The stainless steel rage has lasted long enough now that it is no longer considered a 'trend,' but rather, a popular and perpetual finish option.
The marriage between white and stainless steel was a great one; they were both clean and crisp, and the large selection of stainless steel products allowed for great versatility. You were able to do a white and stainless kitchen in any style- contemporary, traditional, modern, even modern in a traditional setting.
The white kitchen continues to be the most popular finish option- white cabinets, white counter, white back-splash, white walls…It seems we can't get enough of white.
Recently, there has been an explosion of white products in the household market. The popularity of products like Vipp's white trash bins and Dornbracht's white faucet, may have either influenced or foreshadowed the current trend toward powder coated white appliances.
Big brand manufacturers have developed product lines of white appliances, which have the same industrial aesthetic and professional quality of their stainless steel counterparts while allowing for a seamless look in the ever-popular white kitchen. This is a 'trend' that is most certainly on its way to becoming a classic!
This post is sponsored by Whirlpool White Ice. The opinions and experiences are my own.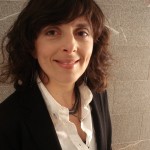 Silvia Mazzone is a Designer of architectural interiors who has worked on several award winning projects with some of the country's leading Interior Design firms. Before pursuing design, Silvia studied biology at the University of Toronto. Science continues to influence her interiors, as Silvia applies the organic way form influences function and how light and color influence mood and behavior into each of her designs. For the past 10 years, Silvia has been working independently, focusing primarily on residential interiors. At Edesignboutique.com, Silvia and her partner developed a menu of interior design services, which makes her custom design expertise available to everyone on line.