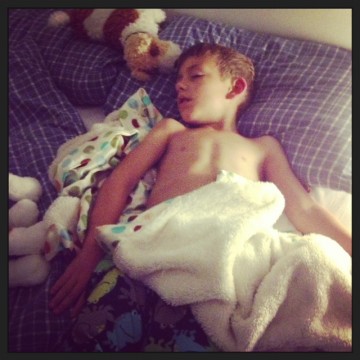 Sometimes at night, before I go to bed, I sit in Will's room and watch him sleep.
I wonder what it is that he's dreaming about.
I hope that it's Disney World, Daphne, ice cream cones and what dog we're going to eventually get. Simple things.
Don't worry kid. I have the big things covered for you in mine.