For most of us, the holiday is a chance to reconnect with family and friends at home. Whether you're baking cookies with the kids or sipping hot chocolate by the the fireplace, scents of the season often bring out those "warm and fuzzy" emotions in us.
Did you know that nearly nine in ten Canadians (88 per cent) say that scent is among the most important ways to enhance their holiday experiences?  Around mid-November I start to look for those wintery scents of Balsam  that is so fresh and cozy for my home! Then once I get over the turkey coma I like the scent of berries lingering.
To uncover the link between scent and emotion during the holidays, I had the opportunity to chat with Tracy Pepe, a scent designer with over 24 years of experience in the industry and author of "Sniff", about the holidays.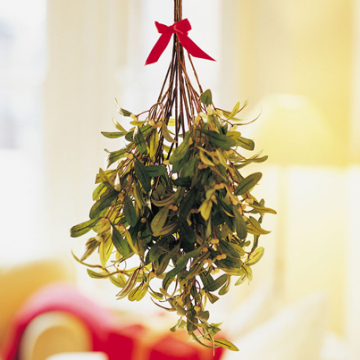 We know that scents can evoke certain emotions in us and transport us back to a memory in time. What has surprised you over the years of being a scent expert?
Sometimes I think we forget how powerful our sense of smell really is, and that we do not stop and "smell the roses" as often as I think we should. Glade® however, has recently issued a survey to Canadians about the importance of scent and how it ties back to our emotions.  The survey reveals that not only do 66% of Canadians use scented products, but that 79% of those Canadians actually feel happy when they enter a scented area.  This tells me that Canadians are actually thinking about how we can use scent as a tool.  This comes as a pleasant surprise for me, because  ten years ago, people would never think to use  scent  as a way to "feel better."
 What scents make us feel hungry and why…maybe we can avoid them? 
We can smell over 10,000 or more different types of smells, so our sense of smell is very primal.  When you smell a food aroma, such as fresh baked cookies, our nose tells us that we are hungry.  If we have not eaten or it is close to a meal, than our brain tells our body to find the food!  This is why it is important to never go grocery shopping when we are hungry – because you will end up buying more than you want.
After cooking a full roast my house is filled with that cooking all day smell. When I'm hungry I don't mind. But when I need to go to sleep, I can't stand it. Are there scents that can help neutralize our homes? and the best way to do that?
Yes.  Aromas from fruits such as lemons, limes, or vinegar can help neutralize a space.   Simply taking a few lemons, including the rinds, and adding it to a boiling pot of water for 10 minutes   will neutralize odours.  However, once you have created that "white" space as we call it, selecting a scent to change the dimension of the room is important.  Choose a scent that you would like the room to embody and choose it based on an emotion you want people to feel when they walk into that space, such as happy or calm.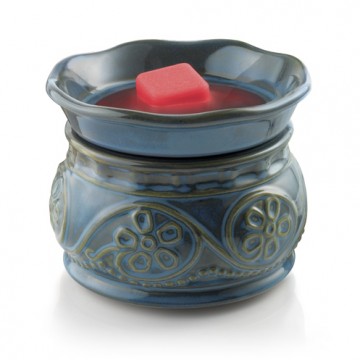 There are certain scents that we hear are perfect for making a home feel warm and cozy over the winter months. What are the most popular and any particular spices that stand out for you?
We know that certain spices such as cinnamon create a feeling of warmth in your home.  Vanilla, for example, is associated   with feelings of comfort and berries create a happy feeling, almost childlike.  The Glade® Wax Melts Winter Collection was inspired by the nostalgic, spontaneous and snowy scents and moments that build up to the winter holiday season and they created a series of scents that are perfect for the winter months.  The Sparkling Spruce, for example, reminds us of a fresh cut Christmas tree, inviting the scent of the holiday season in to your home and giving a welcoming feeling, reminding us of trimming the tree – an experience only found during the holidays.
The new Glade® Wax Melts Winter Collection contain essential oils. Made fro pressed (not poured) wax in Apple Cinnamon, Pure Vanilla Joy, Sparkling Spruce, and Frosted Berry Kiss.
Thanks to Tracy Pepe for taking time out of her busy holiday schedule for this quick interview! This post is not sponsored, nor was I compensated.