Once your teenage years are behind you, you think acne should be too. But then you find yourself firmly settled in adulthood and it's still happening. It's real. It makes sense since our hormones play a big part in various stages in life, but that knowledge doesn't mean much. And why do they tend to surface just when you have big plans?
So, it's happening. And we just have to come to terms with that. But what can we do to deal with adult acne and make it less of an issue?
I was recently introduced to the British brand PAI Skincare and have been testing out their Copaiba & Zinc Perfect Balance Blemish Serum, which is ideal for sensitive skin. Copaiba comes from the Amazon and is naturally anti-bacterial which helps to prevent new blemishes from forming while regenerating essential fatty acids that help existing blemishes heal.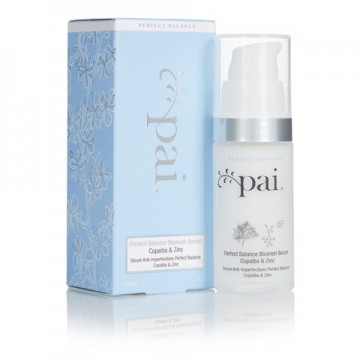 Zinc PCA inhibits sebum production to reduce skin shine, blackheads and congestion, while hydrating delicate skin and protecting collagen levels. The product is ideal for blemish prone, combination, oily skin that is also sensitive. I've been testing out the product for two weeks now and it's keeping everything under control. I wanted more information so I reached out to founder and president , Sarah Brown, of PAI Skincare to find out more.
How is adult acne different from teen acne?
Unfortunately, it's usually more severe. Adult acne is often concentrated around the jawline or chin, and frequently appears as cystic acne—characterized by deeper, more painful spots that tend to not have a "head".
Do we need to deal with it differently than teens?
In adulthood our skin's oil production is naturally lower than teenagers', so the classic "oily, blemish-prone skin" label may not be as appropriate.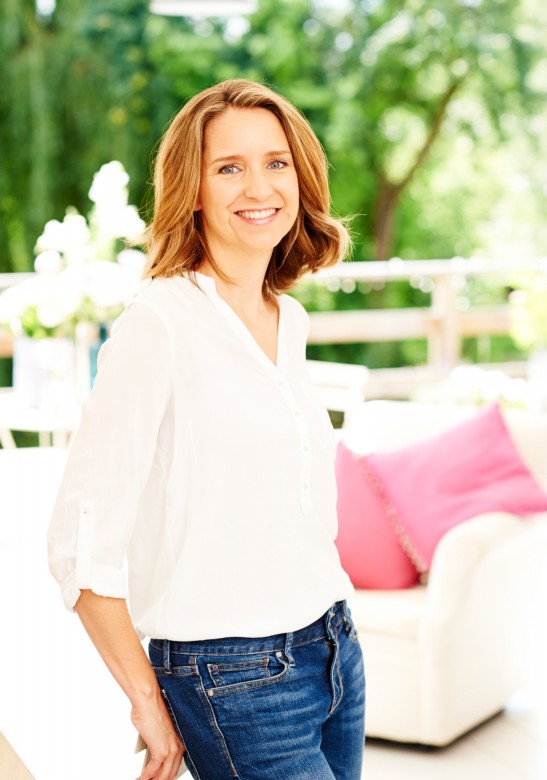 Having said that, treatment for acne at sixteen or sixty needn't be that different. The most important thing is to try and reduce inflammation while keeping the skin clean, hydrated and in balance, so using irritant-free, gentle products (and not too often!) is a great place to start.
What should people with sensitive skin be aware of when it comes to acne products?
Lots of products for acne-prone skin contain common irritants like alcohol or detergents (to give you that astringent, squeaky-clean feel), which are such a no-no for sensitive, unpredictable skin.
Avoid ingredients like SLS (sodium lauryl sulphate) which strip the skin of its natural oil—contrary to what you might think, you really don't want this. It causes an over production of sebum which in turn leads to congestion and breakouts. Detergents are also alkaline so upset your skin's pH balance and important acid mantel.
Another ingredient to avoid is Benzyl Peroxide—this is a harsh irritant that really dries out delicate skin.
Anything else important we should know? 
Persistent blemishes can take a long time to heal, and with particularly stubborn acne you often need to dig deeper into your wider diet, health and lifestyle to get to the bottom of the problem. Look at cutting back on refined sugar. It's not an urban myth, chocolate does give you spots—it's nothing to do with cocoa bean but the very large quantities of sugar!
Also increase Essential Fatty Acids in your diet (Omegas) as they are great natural anti-inflammatories and skin conditioners.
I know first-hand just how frustrating adult acne can be, you can feel very defined by it. Try to remain positive, don't overload the skin or chop and change products too often.